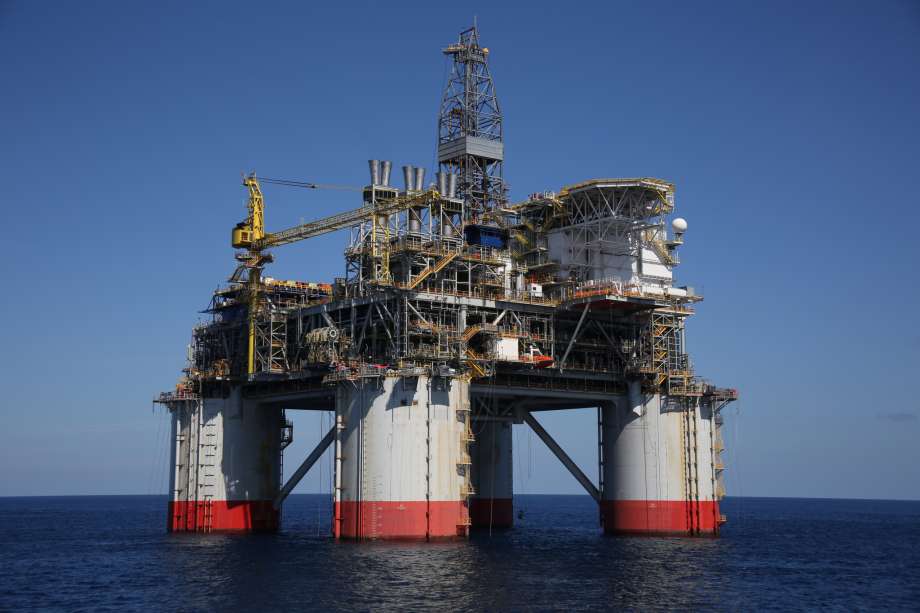 Chevron has announced plans to buy fellow US oil and gas operator Anadarko Petroleum in a deal worth £38.2bn, the largest upstream takeover since 2015.
The energy firm said the addition of Anadarko's portfolio, which primarily focusses on the Gulf of Mexico and onshore shale in the US, will "significantly enhance" its own.
Anadarko also has operations in North Africa and South America.
Analysts say the deal means Chevron "joins the ranks of the ultra majors", becoming the second-largest producing major in 2019, rising from fourth-largest.
Roy Martin, senior analyst at WoodMackenzie said: "The acquisition makes the majors' peer group much more polarised.
"ExxonMobil, Chevron, Shell and BP are now in a league of their own."
Chevron will acquire all outstanding shares of Anadarko in a cash and stock deal for £25.2bn, or $65 per share (£49.71).
The enterprise value of the deal, the effective cost of buying the company including its debt, is £38.2bn according to Chevron.
It is the largest oil and gas deal since Shell bought BG Group in 2015.
Chevron said it is an opportunity to "high-grade" its portfolio and plans to divest between £11.4bn and £15.2bn of assets between 2020 and 2022, with proceeds used to reduce debt and return cash to shareholders.
It comes after the firm said last year it is seeking to sell all of its Central North Sea assets as it refocuses on the US shale market.
CEO Michael Wirth said: "The combination of Anadarko's premier, high-quality assets with our advantaged portfolio strengthens our leading position in the Permian, builds on our deepwater Gulf of Mexico capabilities and will grow our LNG business.
"It creates attractive growth opportunities in areas that play to Chevron's operational strengths and underscores our commitment to short-cycle, higher-return investments."
Chevron said the deal will create annual synergy savings of £1.5billion.
Analyst firm Rystad Energy said the company has done well with the deal at a value of $50bn (£38.2bn).
Head of research, Per Magnus Nysveen said: "We think the deal value price of $50 bn is surprisingly good for Chevron, as our base case valuation of Anadarko is $65 bn."
Anadarko shareholders will receive 0.38 shares of Chevron and $16.25 (£12.43) in cash for each of their shares.
Chevron will remain headquartered in California and will continue to be led by Mr Wirth.
Anadarko CEO Al Walker said: "The strategic combination of Chevron and Anadarko will form a stronger and better company with world-class assets, people and opportunities
"I have tremendous respect for Mike and his leadership team and believe Chevron's strategy, scale and operational capabilities will further accelerate the value of Anadarko's assets."
Recommended for you

Opportunities abound for energy M&A deals in Asia Pacific