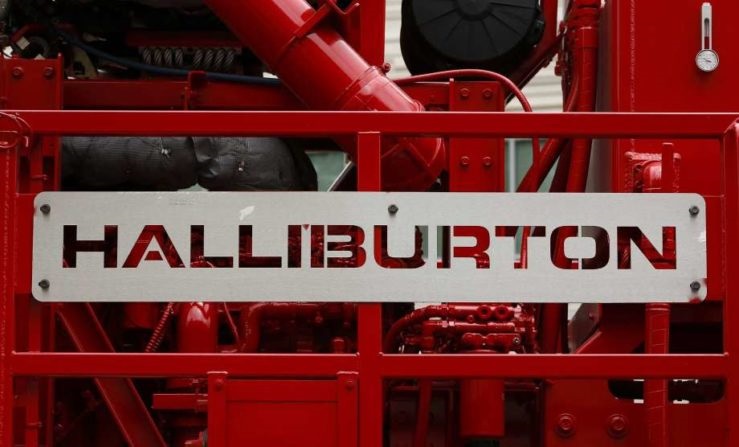 The chief executive of Halliburton has said "strong results" show it is "effectively executing on its strategic priorities" after the firm cut 15,000 jobs since the start of the year.
In its third quarter results, the US oilfield services giant reported pre-tax losses of $1million (£769m), a comparatively minor sum to its $2.97bn (£2.29bn) losses in its half-year results reported in June.
CEO Jeff Miller said: "The fundamentally different course we are charting is having a positive impact on our performance."
Halliburton's global headcount now sits at around 40,000, down from 55,000 at the end of Q4 2019, having been hit by Covid-19 and the oil price crash.
It comes after Mr Miller sent a memo to employees in April that Halliburton would need to "significantly reduce" its workforce, but this was "with a heavy heart".
The firm has declined to say how many people in Aberdeen – or UK-wide – have been cut, however it follows news earlier this year that the firm was understood to be cutting 160 roles in north-east Scotland.
In its results for the three months to September 30, the Texas-based company reported revenues of $2.975bn (£2.28bn), well short of the same period last year at $5.55bn (£4.26bn).
But Mr Miller is optimistic about the company's future going forward.
He said: "Halliburton's strong third quarter results demonstrate that we are effectively executing on our strategic priorities.
"Total company revenue was about $3.0 billion and adjusted operating income was $275 million. We improved our margin performance both internationally and in North America and are on track to generate over $1.0 billion in free cash flow for the year.
"The pace of activity declines in the international markets is slowing, while the North America industry structure continues to improve, and activity is stabilizing.
"We have a strong international business, a lean North America operation, and an efficient capital deployment strategy, all enabled by continued adoption of leading digital technologies that benefit our customers and Halliburton.
"We believe executing on our strategic priorities will boost our earnings power reset and free cash flow generation today and as we power into and win the eventual recovery."
In July, Halliburton closed its main Aberdeen office as part of the response to the downturn, with staff moved to two other sites in the city.