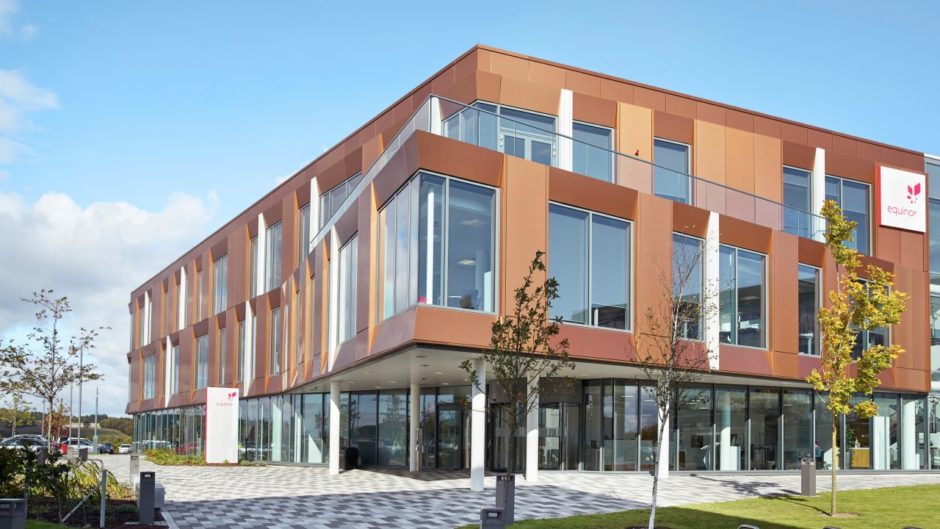 Equinor is on track with plans to reduce its operating costs by $700 million as part of its "forceful response" to combat "market turmoil", according to its latest accounts.
The Norwegian energy giant has released its third quarter results showing pre-tax losses of $2.8 billion (£2.2bn) for the first nine months of this year.
That's compared to profits of $8.2bn (£6.3bn) for the corresponding period in 2019.
Earlier this year, Equinor announced it was making job cuts in the UK, Canada and US in response to the oil downturn.
That was followed by news that it planned to reduce the size of its UK exploration team in an effort to "increase efficiency and reduce cost".
In March, Equinor launched an "action plan" of $3bn (£2.3bn) to strengthen financial resilience, which included a reduction of operating costs of $700m (£539m).
According to its results, production costs are significantly reduced from Q3 last year.
Eldar Sætre, president and chief executive of Equinor ASA, said the firm's balance sheet has been impacted by weak prices resulting from the Covid-19 pandemic.
He added: "We see the results of our forceful response to the market turmoil, with significant cost improvements and strict financial discipline."
Revenues also took a hit, with the Stavanger-headquartered firm reporting $33.9bn (£26bn) since the turn of the year, down from $48bn (£36.9bn) in the same period in 2019.
Adjusted earnings, Equinor's preferred performance measure, was $780m (£600m), down from $2.59bn (£1.99bn) last year, while net debt ratio increased to 31.6%.
The drop in earning has been put down to "low prices for liquids and gas".
Since the turn of the year, Equinor has been hit with a write down of assets of around $11.7bn (£9bn).
However, the company said in its results that new energy solutions delivered a "positive result" in the quarter, including costs related to maturation of new projects.
Equinor delivered total equity production of 1,994 mboe per day in the third quarter, up from 1,909 mboe per day in the same period in 2019, with an increased share of gas – an underlying adjusted production growth of around 9%.
So far this year it has completed 26 exploration wells, with 13 commercial discoveries, while there are a further two wells under evaluation.
A cash dividend of $0.11 (£0.08) per share will be paid out for the third quarter of 2020.
Mr Sætre said: "Net impairments in the quarter are mainly due to reduced price assumptions. Significant uncertainty remains around the future commodity price development underlining the importance of increased competitiveness and financial resilience.
"We deliver solid operational results in the quarter with an underlying production growth of nine percent. We progress our competitive project portfolio, supported by the tax policy measures in Norway, with the delivery of Plan for Development and Operation of the Breidablikk field. Our specialised organisation for late-life production at the Norwegian continental shelf had a successful start-up showing improved production efficiency and reduced cost.
He added: "We continue to capture value from our renewable energy portfolio and position ourselves for profitable growth in value chains for carbon capture and storage. This quarter we announced our partnership with BP, including the divestment of half of our share of offshore wind projects Empire Wind and Beacon Wind in the US.
"We are progressing H2H Saltend, a project for large-scale production of hydrogen in the UK, and in Norway we are progressing the Northern Lights project as part of creating full value chains for carbon capture, transportation and storage"
Recommended for you
X

Updated: Shell raises dividend despite profits slump in third quarter