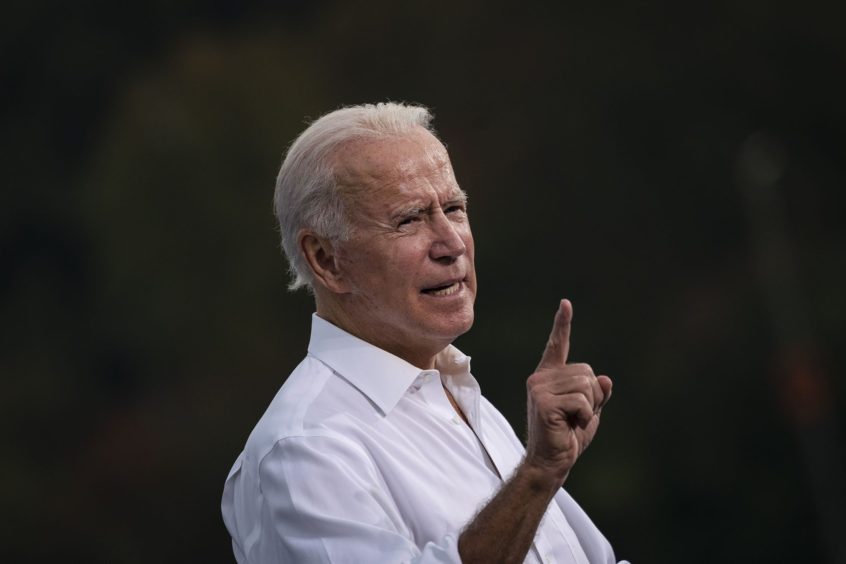 US President Joe Biden has signed an executive order to tackle climate change, as part of which the US will move away from funding fossil fuel-based energy internationally.
The executive order described the US and the world as facing a "profound climate crisis". The order went on to say that domestic action "must go hand in hand with United States international leadership, aimed at significantly enhancing global action. Together, we must listen to science and meet the moment."
In an annexe to the order, the president set out plans to tackle support for hydrocarbons.
The Secretary of State, Secretary of the Treasury and Secretary of Energy, were tasked with working with the Export-Import Bank and various other agencies, including the Development Finance Corp.'s (DFC) CEO on the challenge.
These officials were asked to determine how the US "can promote ending international financing of carbon-intensive fossil fuel-based energy". This was to come with "advancing sustainable development and a green recovery". The government will carry this out "in consultation with the Assistant to the President for National Security Affairs".
The stipulation of "carbon intensive" makes it likely that the restriction focuses on coal financing. Whether the plan extends to oil and gas remains to be seen.
US Special Presidential Envoy for Climate John Kerry has described the idea of gas as a "bridge fuel" as erroneous. He has warned of the dangers of building gas infrastructure that would then go on to be stranded.
In one of the most high-profile financing deals of 2020, the US' EXIM Bank committed $4.7 billion to Mozambique LNG.
Sign of the times
The move by the US to consider reducing support for foreign hydrocarbon projects follows similar moves by others.
UK Export Finance (UKEF) is in a period of consultation to consider what projects it can support. The UK may continue financing gas to power projects in certain countries. However, the government has been keen to highlight a shift to renewables.
The European Union has also committed to taking steps on this front.
A statement on January 25 said that the group would discourage investments into "fossil fuel based energy infrastructure projects in third countries … unless fully consistent with an ambitious, clearly defined pathway towards climate neutrality in line with the long-term objectives of the Paris Agreement and best available science".
It also called for the phasing out of subsidies, with a particular focus on coal. In Africa, the EU plans to work on a green energy initiative.
Oil Change International's Alex Doukas welcomed Biden's move to tackle both domestic and international "public finance for fossil … This would be a huge boost to climate action globally". The US should "invest serious effort and diplomatic capacity to secure this shift in international finance away from oil, gas, and coal."
Biden's announcement marks a notable shift from the rhetoric of his predecessor. Under President Donald Trump, the US backed Prosper Africa. Officials spoke of efforts to increase US LNG and coal exports to Africa.
The Power Africa Gas Roadmap set out plans for investing to help provide up to 16,000 MW of additional gas-fired power in sub-Saharan Africa by 2030.
Updated at 2:15 pm with Kerry's comments on gas. 
Recommended for you

One year on: exporting away from fossil fuels and towards a greener future