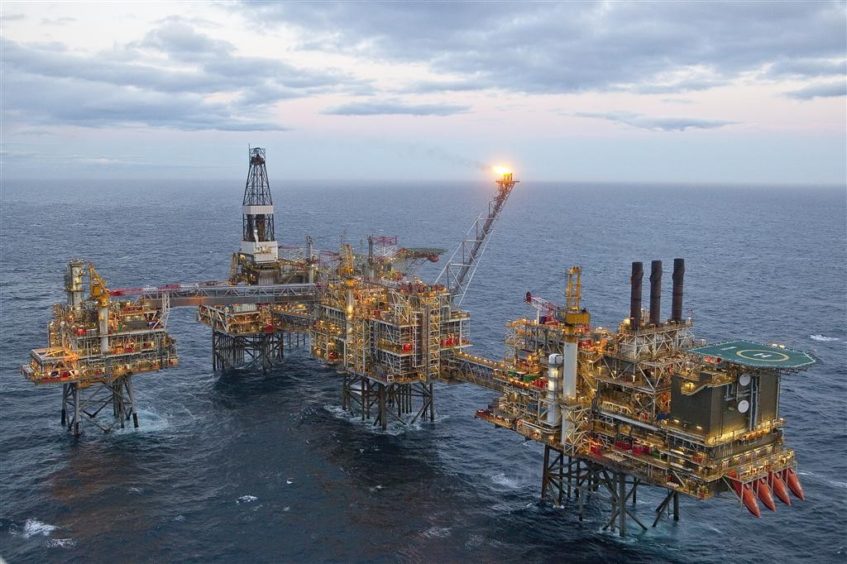 Cnooc is aiming to clear some of its project backlog after booking Prosafe's Safe Boreas accommodation vessel for the Buzzard field.
Scott McGinigal, vice president of business services at the Chinese firm, said the company is looking at ways to mitigate the continued impact of the pandemic on its offshore operations, having had to make some "really challenging decisions" in 2020.
Operators were forced to cut their North Sea manning levels last year in order to minimise the risk of a Covid-19 outbreak offshore.
The decline in offshore workers, combined with the oil price crash, led to scores of North Sea projects being deferred, including Ineos' planned shutdown of the Forties Pipeline System.
As a result of the delay, Cnooc opted to postpone its Buzzard Phase 2 development, which aims to extend the life of the huge North Sea field, around 65 miles north-east of Aberdeen, by up to a decade.
Work on the project is now progressing, something Mr McGinigal has put down to the "resilience of the workforce" over the past year.
Prosafe recently bagged a £6.1 million contract with CNOOC for the charter of the Safe Boreas accommodation vessel at the Buzzard platform.
The contract starts next month and will run for 100 days, with three 30-day options built in.
Mr McGinigal said: "It's been a really challenging year. Our business continuity team has now been in place for more than 12 months and through that we've been continually assessing the impact of Covid.
"We've constantly been trying to improve the control measures and barriers that we have in place to allow our people to travel and work safely offshore. That includes everything from pre-mobilisation testing to introducing social-distancing measures.
"This still continues to impact us today and we're now looking at an additional accommodation vessel for Buzzard to try and allow us to undertake the work that wasn't carried out in 2020. It'll also give us some further protection against Covid by allowing for increased social distancing."
Speaking during Oil and Gas UK's Business Outlook webinar on Tuesday, Mr McGinigal also said net zero is now a key facet of Cnooc's "business as usual".
As part of commitments to cut its operational emissions, the Beijing headquartered operator is looking at "all the options" around offshore electrification.
At the end of last year, the operator began preparations to spud the Glengorm South 22/26d-3 appraisal well in the UK Central North Sea – it's expected to have a duration of 300 days.
Mr McGinigal added: "We've got appraisal drilling that's taking place on Glengorm at the moment. We're looking at the development will look like, what the best available technologies will be, what the options are and net zero is absolutely part of that."