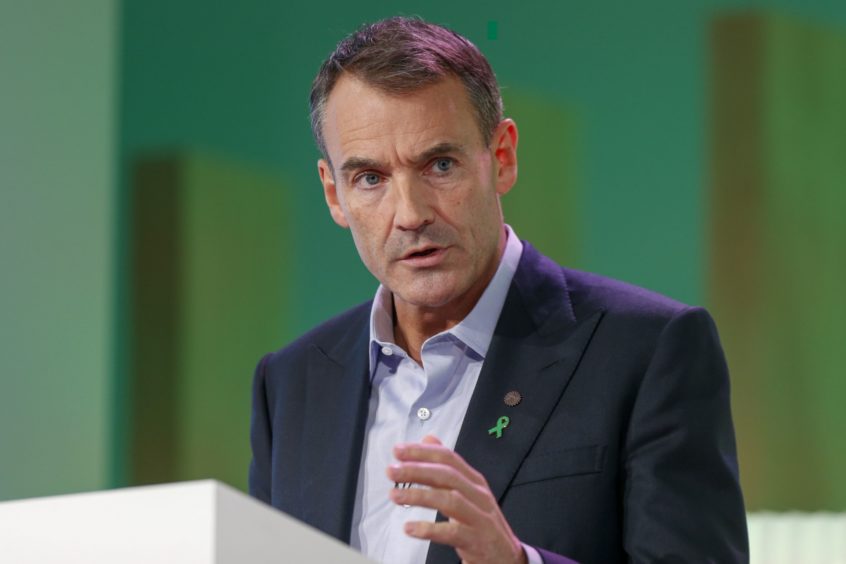 The chief executive of BP has added his name to the list of those calling for urgent action following the publication of a worrying climate change study.
Bernard Looney described the Intergovernmental Panel on Climate Change (IPCC) report as "incredibly important for anybody who cares about the future of our planet".
Published by the United Nations, the paper said the evidence that humans are responsible for warming the planet is "unequivocal", while many of the changes will be "irreversible" for years to come.
It also claimed that global temperatures are on course to miss the 1.5C limit set in the Paris Agreement.
In order to curb the impacts of climate change, the IPCC underlined the need for "deep reductions" in carbon emissions.
Mr Looney said that offers "reason for hope", adding that he remains "optimistic" that the world will set itself on a sustainable course.
Following the publication of the report on Monday, climate groups and politicians took aim at the oil and gas industry, calling for an end to fossil fuel production.
UN secretary-general, Antonio Guterres said the report "must sound a death knell" for fossil fuels and coal.
Elsewhere, Extinction Rebellion promised "civil disobedience" while Friends of the Earth Scotland used the report to back up calls for the Cambo oilfield to be scrapped.
Within the industry, Oil and Gas UK backed the report, praising it for adding "new impetus" to decarbonisation efforts.
And now, the BP boss has highlighted the importance of "greening companies" in driving down emissions.
The oil and gas supermajor announced plans to become a net-zero emitter by 2050 when Mr Looney took up the top spot in February 2020.
Responding to the IPCC report on LinkedIn, he said: "Earlier this week, the #IPCC published its much-anticipated report on the science of climate change.
"It's incredibly important for anybody who cares about the future of our planet, and I look forward to learning about its findings. From what I've read in the news so far, the importance of this moment is clear. Now is the time to act.
"But there is also a reason for hope. If we quickly come together, the IPCC says the world can still limit the worst effects of climate change. And I believe that greening companies are vital to solve this challenge.
"Wherever a company is in their transition to net zero, we must support them in their journey. At the end of the day – it's all about driving emissions down – and I fundamentally believe we can't do this without encouraging carbon-intensive companies and sectors to decarbonise.
"Why? Because the need for a net zero world has never been greater, and we all must play our part to get us there. Between this latest IPCC report and the upcoming #COP26, I remain optimistic that the world will come together and agree on a path forward."
Recommended for you

BP boss defends dividend hike, buybacks amid cost-of-living crisis