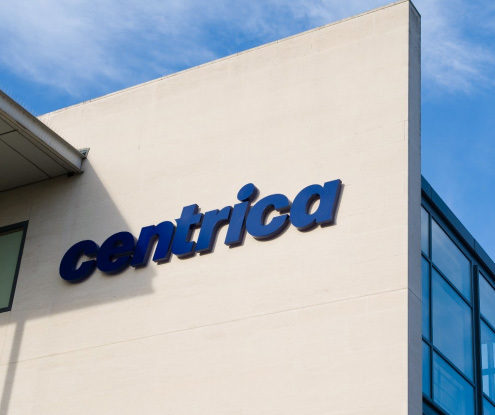 Spirit Energy owner Centrica has announced bumper 2021 profits on the back of soaring energy prices, and the offloading of several upstream assets.
Centrica announced pre-tax profits of £948 million for 2021, double the £447m posted the year before.
The group, which owns consumer retail business British Gas and upstream producer Spirit Energy among other businesses, ended the year with net cash of £700m compared to net debt of £3bn at the start of 2021.
Adjusted group revenue rose 22% to £18.3bn, compared with £14.9bn in 2020, while EBITDA rose 38% to £1.8bn.
Total production across Centrica's upstream businesses fell 18% to 39.7 million barrels of oil equivalent (boe), largely attributed to a matching 18% drop in Spirit Energy's output to 36.8 million boe. Centrica said this was the result of natural decline in the portfolio and production issues at a number of fields during the first half of 2021, and in line with previous guidance.
Half of 2021 production was derived from Norway and Statfjord UK assets, which are currently in the process of being sold. The same assets generated 89% of Spirit Energy's 2021 adjusted operating profit, the results show.
Production volumes from the Rough field fell by 26% to 2.9 million boe, reflecting the natural decline in the late-life field and a 19-day unplanned outage at the Easington Terminal in Q4, it added.
In its update the company said the "simplification" of its portfolio was now "largely complete" following the sale of North American utility Direct Energy and the announced sale of Spirit Energy's Norwegian and Statfjord UK oil and gas assets for £2.7 billion and £800m, respectively.
In the case of the latter, Centrica said the included the transfer of "significant decommissioning liabilities" to the buyers.
It reiterated that Spirit Energy would continue to realise value from its remaining portfolio of assets in the UK and the Netherlands, while minimising further investment in oil and gas exploration and development.
It said last year that the UK business would continue operating in "run-off" mode.
Cash from Spirit's operations will be used to meet its decommissioning obligations on its remaining portfolio, though it will pursue "potential opportunities" to use existing infrastructure for net zero projects.
It expects the sale to complete during Q2 this year.
'Strengthen regulations'
Centric also made specific reference to the recent turmoil in energy markets, noting it had taken on around 500,000 retail customers from failed suppliers in the second half of 2021 and a further 176,000 in January 2022, through Ofgem's supplier of last resort (SOLR) process.
It said additional costs for these customers were recoverable through the industry levy. Centrica's initial claim for £361m in costs was accepted by Ofgem in December, and it will make a further claim in 2022, it said.
In its report, the company called for "significant change" to address underlying issues in the UK's energy regulations, and for "simplifying and strengthening regulations to protect customers and to ensure a crisis of this sort never happens again."
"Consumers ultimately pay for supplier failures through future energy tariffs or taxation, so we believe the energy retail market requires stronger prudential regulation to ensure those involved in the industry are fit and proper, companies have adequate capital and monitored risk management procedures, and customer deposits are protected," it added.
Commenting on the group's results, chief executive Chris O'Shea said: "Our focus for 2022 is on building on the progress we have already made to drive improvements in colleague engagement and in particular customer service, while continuing to build our capabilities to help our customers on their path to net zero."
Centrica said it would also continue its restructuring efforts, with 1,000 jobs expected to be cut across the group this year, following cuts of 3,000 last year.
Recommended for you

Centrica completes sale of Spirit's Norwegian assets