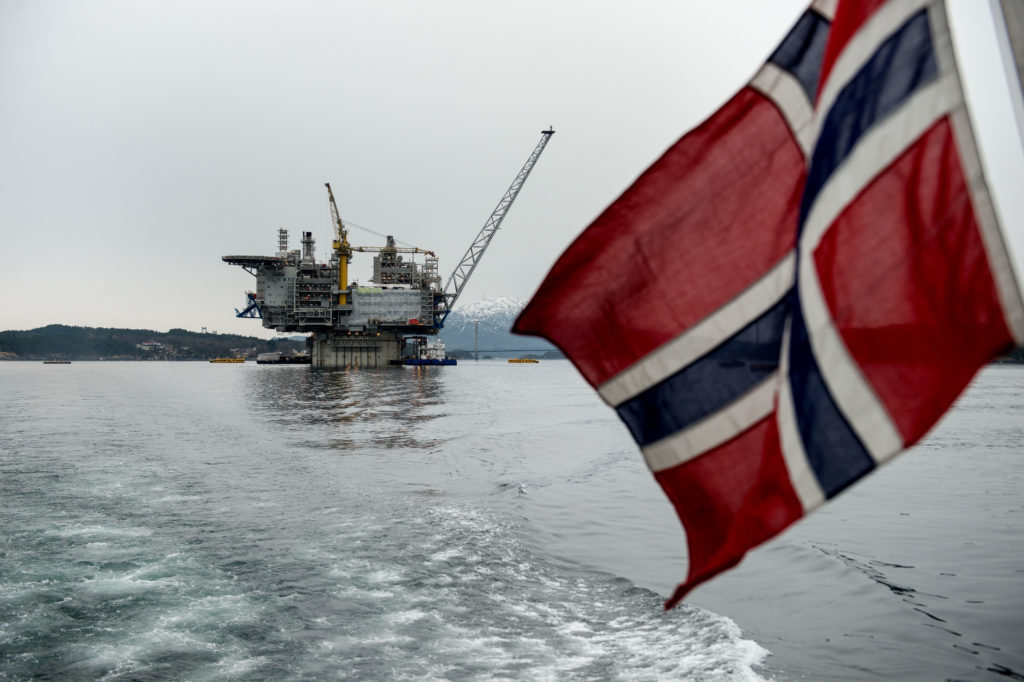 Norway has approved 19 new oil and gas projects in its waters, with total investment topping NOK 200 billion (£14.62 bn), according to the Ministry of Petroleum and Energy.
The approved projects consist of further development of existing fields and investments in projects for increased extraction at existing fields.
Aker BP managed to secure nine of the 19 approvals across the Norwegian and North Seas.
The green-lit developments were those seen as being able to "contribute to continued high and stable production from the Norwegian Continental Shelf, and to employment and value creation for the whole of society," said Norway's oil and energy minister, Terje Aasland.
Mr Aasland added that giving the green light to these developments will contribute to "Europe's energy security."
He said: "Norway is the only net exporter of oil and gas in Europe, and by carrying out these projects we ensure new production from the latter half of the 2020s, so that we can maintain high Norwegian deliveries."
Winning projects
Aker BP
All of the nine Aker BP projects that have received approval are to be operated by the firm and are set to deliver "above 700 million barrels of oil equivalent (mmboe) net," according to the business.
The firm's approved projects include Yggdrasil, Valhall PWP and Fenris, and Symra in the North Sea and Cormorant satellites in the Norwegian Sea.
These approvals will enable Aker BP's oil and gas production to grow from around 400,000 barrels per day in 2022 to around 525,000 barrels in 2028.
In a release this morning, Aker BP writes: "In addition to ensuring activity and jobs, the projects contribute to developing technological expertise in the Norwegian industry in the period before renewable projects are expected to increase in scale."
Equinor
The Norwegian supermajor, Equinor, also managed to bag a number of project approvals in the country's waters.
Receiving the go-ahead for Irpa, Verdande and Andvare, Equinor's senior vice president for project development, Trond Bokn, said: "We are experiencing a strong demand for oil and gas from the Norwegian continental shelf in the current geopolitical situation."
The gas field Irpa will be tied back to Aasta Hansteen, whereas the oil field Verdande and the Andvare well will be tied back to Norne.
Mr Bokn added: "By utilising the Aasta Hansteen and Norne infrastructures, these development projects will quickly bring new production to market with low development costs, while extending the activity on the host platforms."
The energy giant says that gas volumes from Ipra may supply just over 2.3 million UK households with gas for seven years.
This development will be the deepest field on the Norwegian continental shelf, sitting at a depth of around 4,429 feet.
This comes as the industry waits for approval of Equinor's Rosebank project west of Shetland, which is rumoured to come in a matter of weeks. 
Wintershall Dea
Wintershall Dea also secured a handful of approvals in today's announcement.
Both in the Norwegian Sea, the Ministry for Petroleum and Energy gave its seal of approval to Dvalin North and Mary.
Located around 167 miles north of Kristiansund, Dvalin North and is expected to produce around 84 million barrels of oil, mainly gas.
The project will be developed with a subsea frame that will be connected to the Heidrun platform through a bottom frame on the existing Dvalin field.
Mary is planned to start production in the second quarter of 2025 with an assumed production period until 2040.
OMV
Finally, OMV managed to secure approval for its new gas project in Norway.
It received the green light for its Berling gas and condensate discovery in the Norwegian Sea.
Total investments in the project are estimated to add up to around NOK 9 billion.
The approved Beling project is set to be developed with a subsea framework connected to the Åsgard B facility.
Berislav Gaso, executive vice president for energy at OMV AG, said: "Berling is one of our key natural gas development projects and is geared to increase the share of natural gas in our portfolio as outlined in OMV's Strategy 2030."
Recommended for you

Equinor announces £300m plan to develop Norway's Eirin gas field