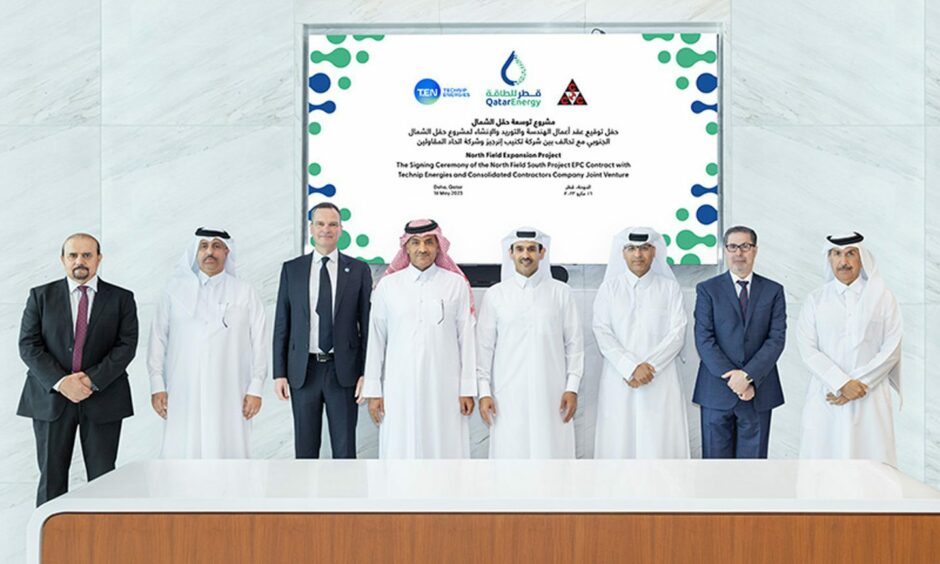 New data shows the oil and gas industry's contract value saw a "significant" rise Q2 2023, mainly driven by work on Qatar's North Field South (NFS) project.
Figures reported by data and analytics group GlobalData show a quarter-on-quarter increase of 60% on the value of disclosed contracts this past quarter, which reached nearly $57 billion.
Its latest report covering the upstream, midstream and downstream sectors shows that overall grew from $35.4 billion in Q1.
Yet the overall volume fell from 1,625 in Q1 to 1,256 in the last three months, skewed by the huge award for work in the Middle East.
Oil and gas analyst Pritam Kad noted: "The big boost on the value front is attributed to Technip Energies and Consolidated Contractors Company (CCC) joint venture's landmark $10 billion engineering, procurement, construction and commissioning (EPCC) contract to build 16 million tonnes per year North Field South (NFS) LNG project in Qatar."
The work involves the construction of two trains, with 16 million tonnes per year of capacity, at the NFS project, as well as gas treatment facilities, NGL recovery, helium extraction and refining at Ras Laffan.
GlobalData reports that just over half (54%) of contract value came from operations and maintenance (O&M), followed by procurement scopes (18%), and contracts with multiple scopes, such as construction, design and engineering, installation, O&M, and procurement, accounted for 11%.
Other notable awards highlighted during the quarter include Hyundai E&C's two lump-sum turn-key contracts combined worth approximately $5 billion from Saudi Aramco and TotalEnergies, covering the detailed design EPC for a mixed feed cracker (MFC), and utilities, flares, and interconnecting facilities at the Amiral petrochemicals facility expansion in Jubail Industrial City, Saudi Arabia.
All told the two energy giants handed out $11bn worth of work at the site, confirmed during a signing ceremony in Dhahran on June 24.
Aramco and Total are putting up $4bn in equity, with the Saudi company providing 62.5% and the French company 37.5%. At FID, Total said it aimed to start commercial operations in 2027.
Maire Tecnimont also scooped an award for two polyethylene units using "advanced dual loop technology" with a nameplate capacity of 500 kta each, and the derivative units. Italy's Maire Tecnimont said its two lump-sum EPC contracts were worth $2bn.