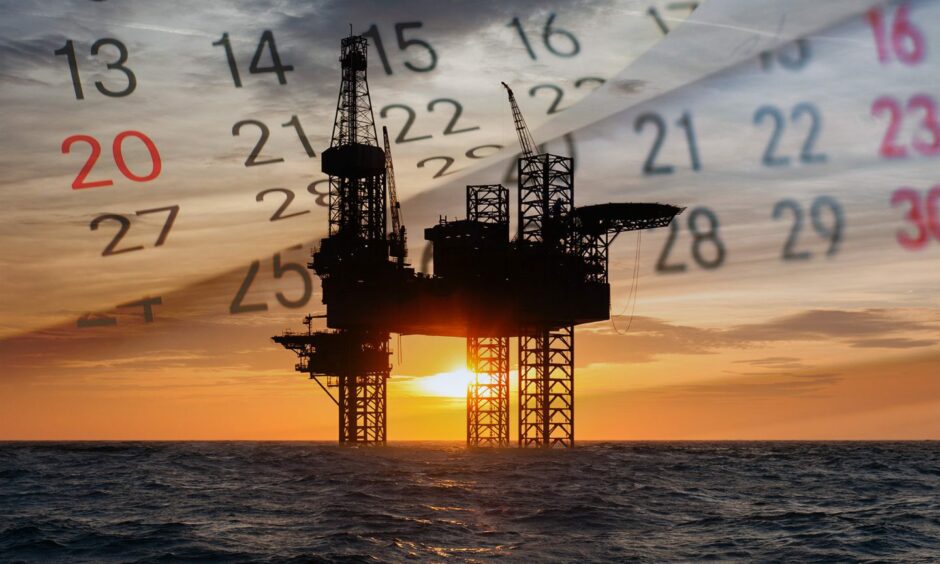 Rishi Sunak has confirmed that he will grant hundreds of new North Sea licences as part of an ongoing exploration round, however, is this the right move for the UK and the environment?
The debate around new oil and gas production in the UK is a multifaceted one with valid arguments being made for and against new licences, however, the wheels are in motion for new licences.
The Labour Party has previously stated that it would work to "manage our existing fields for the entirety of their lifespan" and "won't turn off the taps by revoking existing licences".
This, combined with the Conservatives Party's plan to "max out" the Noth Sea indicates that new oil and gas production is set for UK waters regardless of the debate that is raging across the country.
Those in favour of new oil and gas production in the North Sea argue that the decision would increase energy security and make the country less dependent on Russia, while those who stand against granting new licences suggest that the UK's Net Zero targets will be affected.
Energy Security and Russia
Early this year, the UK government published a document that outlined the country had spent £1.59 billion on oil from Russia in 2022, alongside a further £440 million on gas and £195m on coal.
Offshore Energies UK's (OEUK) director of communications, Natalie Coupar, said at the time: "These figures show the terrible damage inflicted on consumers by the rising cost of importing energy.
"Those billions of pounds are pouring from UK homes and businesses to benefit the economies of other countries."
The UK spent a total of £5 billion on Russian imports of oil, gas and coal in the year to April 2022.
What would happen if we shut off UK oil and gas?

This week I've been to one of the UK's largest gas terminals, which keeps the lights on across Britain – to see first hand why our backing of oil and gas licences is so critical for our economy and energy security pic.twitter.com/EaTDawvHCz

— Rt Hon Grant Shapps MP (@grantshapps) August 4, 2023
Despite this, in March the country also marked a year without Russian gas, a fact that Westminster described as a "blow to Putin" and a boost to energy security.
There is an argument to be made that increasing the domestic production of oil and gas would reduce the UK's dependency on imports and therefore benefit the country's energy security.
However, others point out that increased production will not lower household bills and that most of the oil produced in the UK goes overseas to refineries.
Imports, Exports and Net Zero
The NSTA's chief executive, Stuart Payne, pointed out earlier this year: "Some of it goes through refineries as Product A and we then have to buy it back as product B – yeah, those things move around because that's a reality of how that world works.
"We still need to do the work around making sure we have control over those molecules. It's still a security of supply issue, it's just a different one."
The North Sea Transition Authority (NSTA) recently carried out a study that found: "North Sea gas is significantly cleaner and supports the drive to net zero greenhouse gas emissions far more than imports."
The NSTA, a UK regulatory body, is currently assessing 115 bids from the 33rd offshore round, which opened in January.
Paul de Leeuw, director of the Robert Gordon University (RGU) Energy Transition Institute recently told Energy Voice: "The reality is, the lower the production is the more we will import.
"That's when this gets really tricky because at the moment if you want to stop new investment and you still have a continued demand, all you handle doing is potentially importing at a higher carbon footprint and that's a big message you get from industry."
Industry experts, such as Shell's vice president of the global business environment, Laszlo Varro, have suggested that reducing domestic production of oil and gas will impact the UK's control over supply.
Recently, Mr Varro said: "The UK of course has the sovereign right to stop production on the North Sea, the British people can legitimately make such democratic decision."
However, he explained that if this was the UK's approach, the US would step up to supply the hydrocarbons that the country needs.
Mr Varro said that the results of this would be: "A bit more shale fracking to supply UK import demand, some blue collar jobs relocating from Aberdeen to Oklahoma City, less tax revenues for HM Treasury, more profits for climate skeptic Republican private equity billionaires."
Offshore Energies UK's HSE and operations director Mark Wilson added: "While we still need these products, it is far better for our environment and our economy that we meet our demand by producing here in the UK.
"As we build a sustainable future, there is no simple choice between oil and gas or renewables. The reality is that to keep the lights on and grow our economy we need both."
What about demand?
Mr de Leeuw said the UK's focus should be on the "need to get a net zero.
"We need to get the carbon intensity down and we need to really phase down fossil fuels."
However, the UK needs oil for more than just energy, everyday household objects are created using the hydrocarbons collected from the North Sea.
Even though the majority of UK oil is sent overseas, the country sees the product return in other forms.
Mr Payne explained: "If you look at the amount of crude that flows out of the UK and the amount of crude that flows back into the UK, we are still a net importer of crude."
Despite this, Industry analyst, Wood Mackenzie, has argued that a ban on future licences would have "minimal impact."
Implementing a policy, like Labour's decision to ban any new oil production from the North Sea, would be seen "as a largely symbolic gesture", Wood Mackenzie told Energy Voice earlier this year.
The vast majority of the North Sea's remaining resources sit within existing licences, Wood Mackenzie highlighted.
The rest are "sanction-ready" projects expected to be approved before Labour comes to power, like Rosebank and Cambo, which Keir Starmer has said his party would respect.
'Consumers and businesses won't forgive' whoever sets an end date for UK oil and gas
When asked if the UK should set an end date for North Sea licences, Mr Wilson said: "Consumers and businesses won't forgive anyone who shuts down Britain's oil and gas industry."
The OEUK HSE and operations director explained: "The UK has 283 active oil and gas fields but 180 will shut down by 2030, so we need new licences to slow the natural rate of decline in production while we build the low carbon energies of the future.
"Setting an end date for North Sea licensing would not change this shortfall or address demand. It would create a cliff edge for the offshore industry, putting investment in our energy security and the transition to low carbon technologies at serious risk, as well as over 200,000 jobs.
"It would also ramp up our dependency on imports of oil and gas beyond the £117 billion we spent last year."
However, some groups, such as the Climate Change Committee (CCC), oppose new North Sea oil and gas production and have suggested a presumption against new licenses in the UK.
The body set up to advise the UK said: "We would support a tighter limit on production, with stringent tests and a presumption against exploration."
When Kwasi Kwarteng was named the chancellor of the Exchequer for Liz Truss' short-lived government last year, CCC wrote an open letter to the then-newly appointed chancellor on a proposed climate checkpoint for North Sea licensing.
The CCC wrote: "UK extraction has a relatively low carbon footprint (more clearly for gas than for oil) and the UK will continue to be a net importer of fossil fuels for the foreseeable future, implying there may be emissions advantages to UK production replacing imports.
"However, the extra gas and oil extracted will support a larger global market overall. Whereas the evidence against any new consents for coal exploration or production is overwhelming, the evidence on new UK oil and gas production is therefore not clear-cut."
Recommended for you

North Sea operator IOG to enter administration