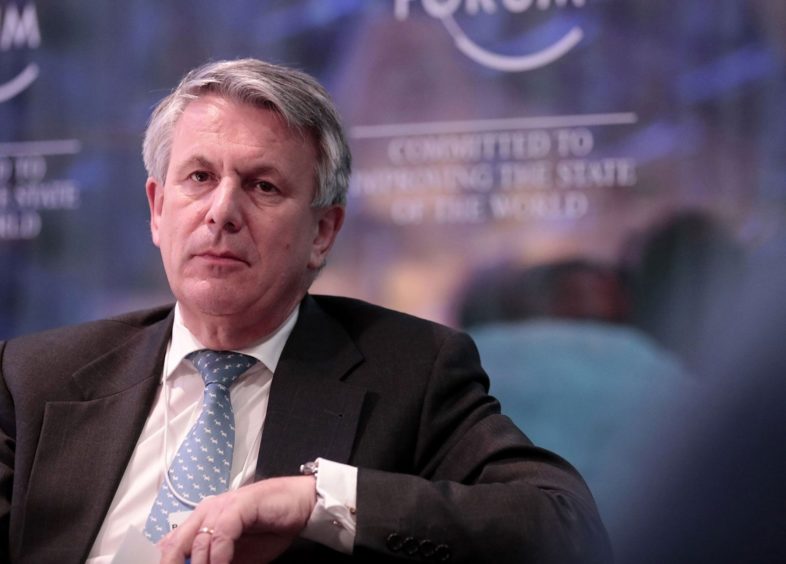 Shell is entering Impact Oil and Gas' Transkei and Algoa exploration right offshore South Africa, shortly after the exit of ExxonMobil and Equinor.
Shell's BG International agreed the deal with Impact Africa. The farm-out will see Shell take a 50% working interest and the role of operator. Shell has a right to acquire another 5% if the joint venture chooses to move into the third renewal period. This is due in 2024.
Exxon and Equinor pulled out of Transkei and Algoa in August. The US company entered in 2012 and the Norwegians followed in 2017.
"It's been a busy and exciting year for us, as much as it has been a difficult one for the oil markets. We saw an opportunity emerging in South Africa, with our exploration director Phil Birch identifying this Aptian play," Impact's CEO Siraj Ahmed told Energy Voice.
The results of Brulpadda and Luiperd have helped underscore this Aptian opportunity, he noted.
This play drove Impact to take the full 100% stake in the Transkei and Algoa licence, as Exxon and Equinor exited, and then into Area 2.
"It was important to have an operator with shared enthusiasm for exploration [at Transkei and Algoa]. In Shell we believe we've found that," Ahmed said.
Shell has agreed a "strategy to accelerate the work programme to build upon the considerable work already undertaken by Impact and the previous JV partnership", he said.
A Shell spokesperson said: "Shell has agreed to acquire a 50% operator position stake in Impact's South Africa offshore Transkei and Algoa Blocks. This deal is in line with our exploration strategy to selectively add new exploration basins to our global portfolio. The deal remains subject to regulatory approvals."
Seismic plans
The Algoa block is in the South Outeniqua Basin. This is close to Block 11B/12B where Total has recently made the Luiperd discovery.
The Transkei block is north east of Algoa, in the Natal Trough Basin. Impact said it had found several large submarine fan bodies. The companies plan to acquire more than 6,000 square km of 3D seismic in the first quarter of 2022. This is the earliest option for this work.
The exploration right covers 45,838 square km, in water depths up to 300 metres.
Impact also recently announced the acquisition of a 90% stake in Area 2 offshore South Africa.
South Africa has picked up momentum in recent times, the Impact CEO continued. Total's two discoveries in Block 11B/12B have coincided with progress on legislation, with the Upstream Petroleum Resources Development Bill. "There's increased momentum in getting that bill resolved and that will set the scene for greater interest."
Fiscal stability will be critical for the industry, Ahmed said. "We're confident we will see good progress over the next 12 months. A draft should be available by the end of the year. How long it will take to get through the legislature is yet to be seen, it's probably about 12 months away."
Shell has recently agreed a deal with Kosmos Energy in September, gaining access to assets offshore Sao Tome & Principe, Suriname, Namibia and South Africa.
Namibia and beyond
The next step for Impact will be the drilling of the Venus well, in Namibia. Ahmed said the company expected the operator, Total, would drill this in the first half of 2021, although timing has not been confirmed. Success or failure at Venus will not have an impact on Impact's Aptian play thesis, Ahmed said.
Impact and Shell will shoot 3D seismic in the first quarter of 2022 on the Transkei area "because the seismic windows don't allow us to shoot earlier. Then we will make a decision on drilling."
Further afield, Impact also has an interest in the zone shared by Senegal and Guinea Bissau.
A recent treaty has settled negotiations between those two governments and provided "new confidence for exploration in that area. We will start planning a well in 12-24 months. We're still evaluating what the treaty terms mean for us and whether they are sufficient to move ahead."
CNOOC International is the operator of the AGC Profond block.
Updated at 11:16 am with comment from Shell. 
Updated at 12:04 am with comments from Impact's Ahmed. 
Recommended for you

Island Innovator heads south for Gazania work