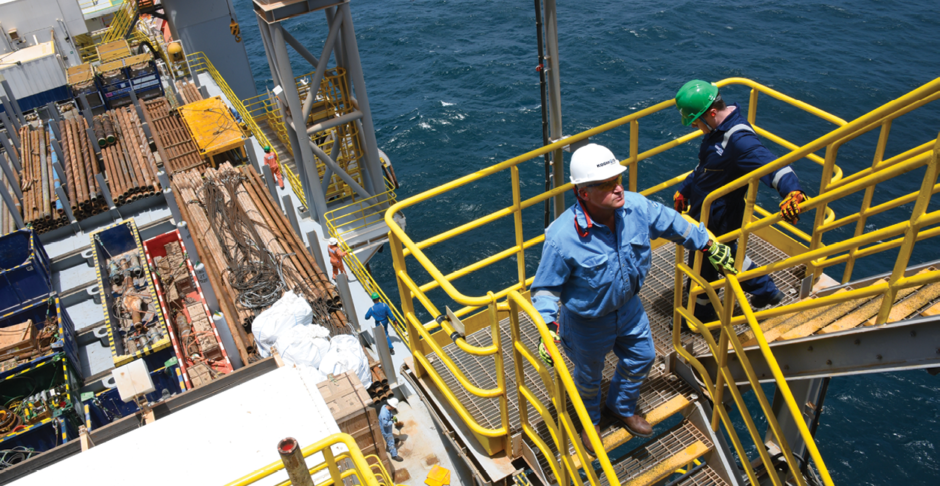 Kosmos Energy and Ghana National Petroleum Corp. (GNPC) have bought out Occidental Petroleum's stake in the Jubilee and TEN fields.
Kosmos will pay $550 million for an 18% stake in Jubilee and 11% in TEN. It reported that payment on completion was around $460mn, after taking into account closing adjustments.
GNPC paid $200mn for 6.08% in Jubilee and 6% in TEN. The company's plans to acquire assets has come under fire in the past.
Oxy had gained its stakes off Ghana as a result of its acquisition of Anadarko Petroleum in 2019, for $38 billion. The company had struck a deal to sell the African assets onto Total for $8.8bn, but the plan fell apart in 2020. Anadarko had held a 24.08% interest in Jubilee and 17% in TEN.
The sale to GNPC should close in the fourth quarter of this year, while the deal with Kosmos closes today. It has an effective date of April 1. Oxy's share of production in the second quarter was 22,000 barrels of oil equivalent per day net.
Oxy also reported that it had reached an agreement on "certain tax claims" on the assets.
Kosmos said it expected to recover the cost of the acquisition within three years, based on Brent at $65 per barrel. They will generate around $1bn of free cash flow by the end of 2026, based on the same Brent assumption.
This cash flow will cut leverage and fund the required capital expenditure at its Greater Tortue Ahmeyim LNG project.
Number juggling
Kosmos CEO Andrew Inglis described the deal as "compelling". It "accelerates our strategic delivery and is expected to provide long-term sustainable cash flow from fields", he said, with future upside.
"Financially, the transaction is highly accretive across all key metrics, including free cash flow, and accelerates our committed path to deleveraging the balance sheet. With significant net asset value accretion for the company, we believe that this transaction will deliver substantial returns to our shareholders."
Based on its own 2020 reserves report, Kosmos expects to gain around 104mn boe, with production of 17,000 bpd net.
Barclays and Standard Chartered Bank are financing the deal with a $400mn bridge loan, while Kosmos covered the remainder with its own debt. Kosmos plans to refinance the loan with a future senior notes offering.
Simultaneously, the company also announced an equity offering of $100mn, through the issue of 37.5mn shares.
Oxy CEO Vicki Hollub said the company would use the cash to pay down its debt.
"Combined, our divestiture programme and free cash flow generation have enhanced our ability to reduce debt, as evidenced by the $4.5 billion we have repaid year to date," she said.
"We remain committed to creating value for our shareholders through our deleveraging efforts."
Recommended for you

Kosmos turns on the cash flow spigots and looks to LNG