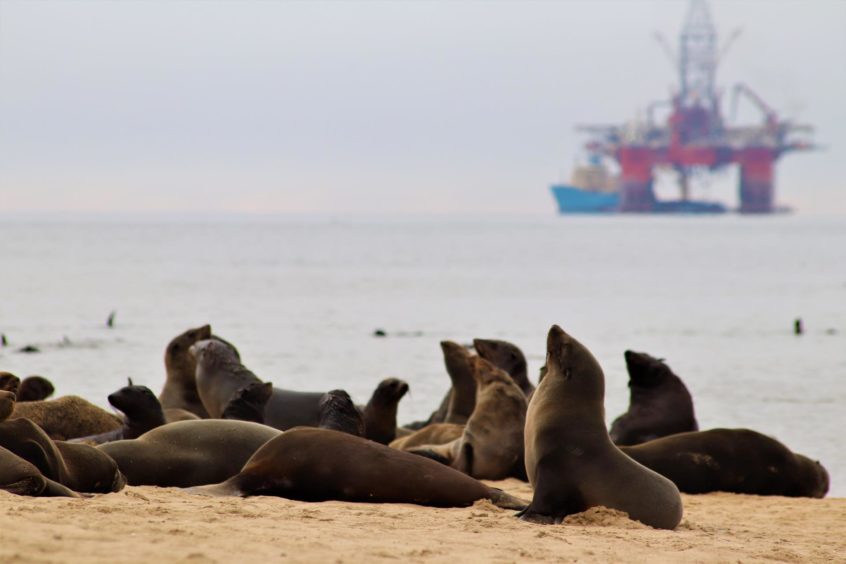 Shell has made a light oil discovery offshore Namibia, following its Graff and La Rona discoveries, in PEL 39.
Shell, the operator, drilled the Jonker-1X well to a total depth of 6,168 metres in 2,210 metres of water. The company said that drilling had established the existence of a reservoir with light oil, though it did not provide any further details.
The company started drilling the well in December.
Shell Namibia country chair Dennis Zekveld said the news was encouraging and that drilling had been carried out safely.
"Jonker again demonstrated the joint venture's strong commitment to advancing oil and gas exploration in Namibia and to progressing follow-up opportunities after last year's discoveries," he said. "We look forward to continuing our excellent collaboration with the government of the republic of Namibia."
Appraisal
The company will need to carry out more appraisal with dynamic data gathering, it said. This will determine rock properties and determine the size – and recoverable potential – of the find.
Namcor said the find was a "testament to the country's significant hydrocarbon potential". The company said it planned to carry out appraisal activities "to assess the commerciality of the discovery."
The Deepsea Bollsta rig carried out the Jonker work. Shell said the semi-submersible would remain on PEL 39 to drill further exploration and appraisal wells.
Shell has a 45% stake in PEL 39, as does QatarEnergy (QE). Namcor has the remaining 10%. The licence covers 12,000 square km and is around 250 km offshore. Shell announced the Graff find in February 2022.
QE president and CEO Saad Sherida Al-Kaabi said the company was "pleased with this encouraging discovery, which is our third in Namibia." He noted the support of the Namibian government for exploration.
Venus
QE also has a 30% stake in PEL 56, where TotalEnergies has drilled the Venus discovery.
Welligence Energy Analytics reported this morning that Total had spudded its "critical appraisal well" on Venus. The Tungsten Explorer has spudded the Venus-1A at a distance of 13 km from the original discovery.
Next up, it will move to PEL 91 to drill the Nara-1 exploration well. Total has also booked the Deepsea Mira, which is due to begin work in Namibia in the second quarter.
Updated at 11:12 am with Venus appraisal news.
Recommended for you

Woodside enters Namibia, on trend with Venus