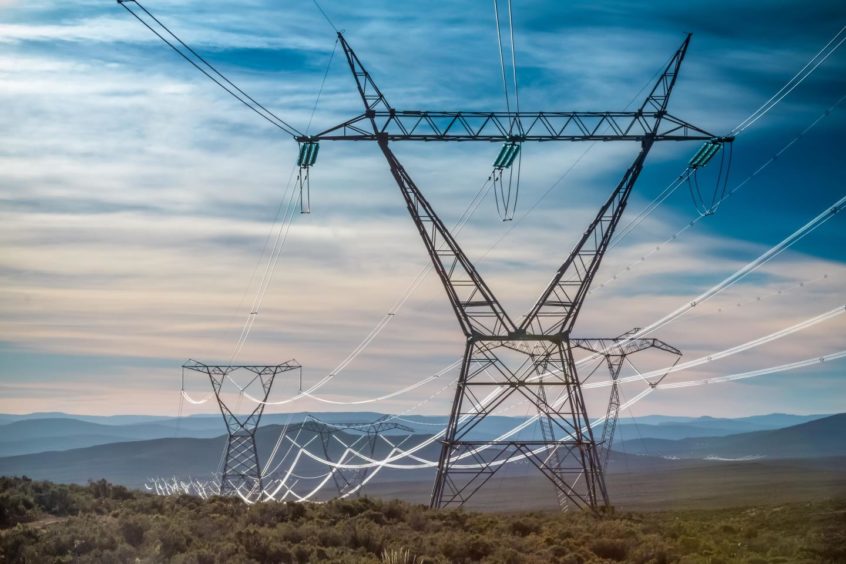 Sean Lunn is heading out from his role as iMbokodo Exploration and Production chairman, handing the reins over to financial hotshot Sonja De Bruyn as the company prepares to sign up new acreage.
Lunn remains involved with iMbokodo, De Bruyn said, as the company works on two onshore projects and eyes further expansion.
Lunn will stay on the board and is a key shareholder and participant. "The restructuring reinforces our commitment to wanting women to go into spaces that are important to the economy," De Bruyn said. The new chair comes from 25 years of work, primarily in the financial services sector.
"Most of my career has been about gender equity and black empowerment in South Africa … that transformation is very important and particularly in sectors where there are large investments," she continued.
Funding
Access to financing will be essential for iMbokodo to grow. The company secured funding from Meridian Capital in March 2021.
"It is a challenge attracting investments to South Africa, but it's about speaking to the right audience of investors and demonstrating the underlying assets and their quality," De Bruyn said. The company is in talks with development finance institutions (DFIs) for support.
Qualifying as a black economic empowerment (BEE) company, iMbokodo will further benefit from the extent of its female management team.
The founding idea behind iMbokodo was about creating a woman-led company. Other top executives at the company include CFO Daphne Mentor and lead geologist Sanelisiwe Mhlambi.
These DFIs have an "opportunity to demonstrate that they back gender participation and parity", De Bruyn said. "It will be up to us to demonstrate an ability to bring projects online and to find the right capital providers. Traditional private equity providers have a limited timeframe," but there are other options.
"There's a lot of excitement around some of the properties in South Africa and Namibia that should mean we can attract investors from all over the world," she continued.
Exploration
iMbokodo has signed up two technical co-operation permits (TCPs), one in Free State, the other in Mpumalanga. The licence in Free State is close to Renergen assets, which recently started producing.
The licences are still in the early stages, De Bruyn said, suggesting the company was also in talks for another area. There is one new opportunity "in particular which is taking up a lot of our time", De Bruyn said. "The offshore asset we are looking at is on trend with Venus and Graff, part of that basin."
Lunn, the outgoing chairman, served as Impact Oil and Gas' country manager, and is also a shareholder and director in Sezigyn and Ricocure.
Should the company be successful at its two existing TCPs, it could move products to market either via Renergen infrastructure or a pipeline running to Secunda.
"We still require partners," De Bruyn explained, to bring in technical and financial capability. iMbokodo sees its part in working with local communities for approval.
"It's exciting for us to bring onshore assets to market," she said. "We can be part of the solution around gas-to-power. South Africa is in the middle of a power crisis and we must be mindful of the just energy transition – and we can play a role in that," she said.
Policy challenges
As recent offshore seismic projects have demonstrated, it can be challenging to carry out projects in South Africa, despite the need for more power.
"The challenges are not intractable. There's concerted focus now from the new minister of electricity, the new CEO of Eskom, the Department of Public Enterprises, that should complete the suite of government view. There's a willingness and an acceptance, ideologically, that it can't be solved without private sector participation," the chair said.
New legislation in the upstream is coming. A number of public hearings have been held recently on the Upstream Petroleum Resources Development Bill.
De Bruyn said iMbokodo had been set up with an eye on the draft bill and that the company was "compliant with government expectations".
One area where iMbokodo has an advantage is in its plans to work with local communities. This has to go beyond simply reserving a 10% stake, De Bruyn said, "it's about that extra effort".
There is scope to link up local SMEs with funding sources, so these communities can become involved in the supply chain. The iMbokodo chair cited progress in the mining sector to bring in local communities and ensure benefit sharing, and from renewable energy producers.
Recommended for you

Eco Atlantic sets out Orange Basin drill plans