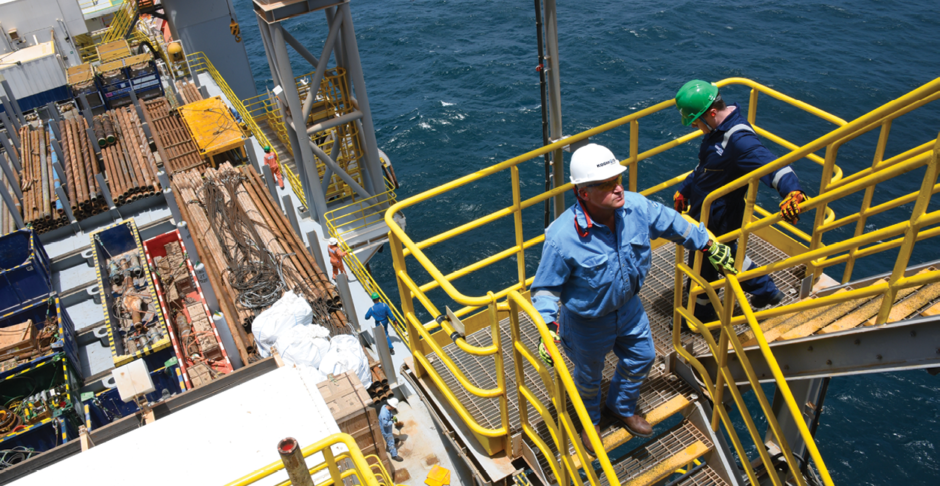 Kosmos Energy has dropped plans to sell down its stake in an LNG project offshore Mauritania and Senegal, instead opting to seek financing for its plans.
Kosmos set out its reworked LNG plan in its third quarter results.
The US- and London-listed company is working on the Greater Tortue Ahmeyim project with BP. The first phase, which will produce 2.5 million tonnes per year of LNG, will be 50% complete by the end of 2020. Progress is also being made on a second phase, which Kosmos said would see costs come down and projects enhanced.
Kosmos has a 30% stake in the project. The company had planned to sell down this interest but has now changed tack.
"With the prospect of enhanced future returns, now is not the optimal time to reduce our interest in the project and we have established a financing path which funds Kosmos' capital obligations to first gas. This enables Kosmos to retain its current equity stake through to production," said Kosmos' CEO Andy Inglis.
"With lower costs and an improving LNG market backdrop, the Tortue project is expected to provide an excellent return on investment for Kosmos."
Eyes on the cash
As a first step, Kosmos and BP will sell the floating production, storage and offloading (FPSO) vessel to a special purpose vehicle. The sale should close in the first quarter of 2021 for $160 million net to Kosmos. The FPSO will be leased back to the project.
The SPV will also cover future capital spending on the FPSO. Kosmos said this cut its future obligations by another $160mn.
Kosmos further plans to refinance its loans to national oil companies under agreements with commercial banks in 2021. The company said this should provide a further $100mn reimbursement.
The combination of the SPV and refinancing should fund Kosmos through to the end of 2021, it said. It then hopes to source its remaining needs through a financing by mid-2021.
Cash flows from Phase 1 will largely fund Phase 2. The companies had expected to start producing LNG in the first half of 2022 but they pushed this back because of disruption around COVID-19. It is now due in the first half of 2023.
Under a February 2019 agreement with Mauritania and Senegal, BP and Kosmos signed carry advance agreements. The two companies agreed to finance the NOCs share of costs for Phase 1, with Kosmos covering up to $239.7mn.
The NOCs were to repay this support, with interest, through future revenues.
Kosmos has posted some significant steps in shoring up its long-term plans. The company has recently secured a financing facility for its US Gulf of Mexico work and has brought in Shell to drive frontier exploration on Africa's Atlantic coast.
Quarter
In its third quarter results, Kosmos posted a net loss of $37mn, or an adjusted net loss of $50mn. Revenues in the period were $225mn, while production expense was $84mn, or $15.39 per boe.
Capital expenditure was $53mn, while the company also reported a non-cash capex charge of $47mn in Mauritania and Senegal.
Inglis said the company had delivered robust operational performance in the period. "Production in Ghana and Equatorial Guinea was in line with expectations, with the reliability improvements seen in the first half of the year continuing into the second half."
Total production was 56,700 boepd in the third quarter, reduced below expectations by storms in the US. Full-year production should be 61,000-62,000 boepd.
Ghana output was 28,100 bpd net in the period. Jubilee averaged 87,700 bpd, while TEN ran at 49,600 bpd. Equatorial Guinea provided 33,000 bpd gross, or 11,100 bpd net.
Recommended for you

Senegal pitches its gas as European alternative to Russia supply