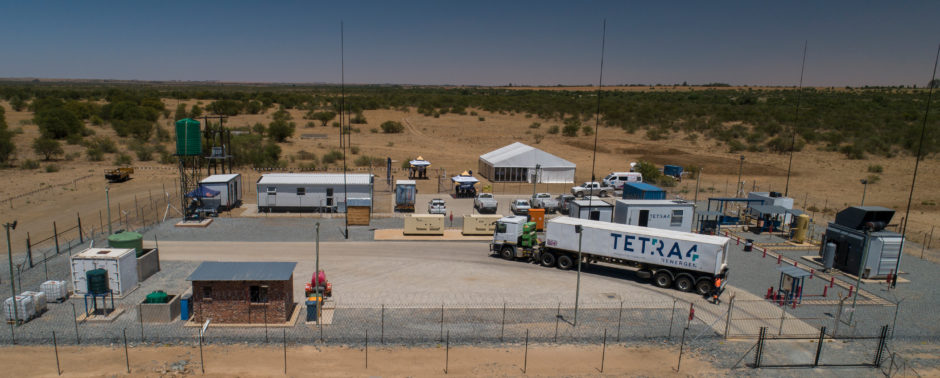 South Africa LNG and helium producer Renergen expects to begin work on its second phase later this year. The company is also targeting a US IPO later this year.
Hannam Partners, which covers the company, said Renergen planned to list in the US in the second or third quarter of this year. It has already submitted a draft registration statement.
"We see a US listing as helping Renergen access much deeper liquidity in North America, especially as its primary customers and lender are US based," Hannam said. The move would reduce the share price discount and the company would be the first helium producer on NASDAQ.
"There has been a pick-up in capital markets with a strong demand for energy transition focused companies in the US, which should also be positive," the analysts wrote.
Listing in the US would be a "natural progression" for Renergen, the company said.
The US International Development Finance Corporation (DFC) is expected to play a major role in financing the next phase of Renergen's plans.
Growing Virginia
Work on Phase 2 at the Virginia Gas Plant is ongoing, with Renergen saying it expected to reach a final investment decision (FID) in the second half of this year.
Phase 2 will cost $1.16 billion over the next three years, with the company aiming to reach commercial operations by 2026. The DFC is expected to pony up $500 million of debt for the project, with another $250mn from a bank.
Renergen expects the upstream to account for 30% of spending, with 58% on the midstream and 12% for the downstream.
The US IPO would help fund the next phase of work, Renergen said. It also plans to sell a 10% stake in a subsidiary to the Central Energy Fund for 1bn rand ($54mn).
When the gas plant has reached full production, Renergen has predicted EBTIDA would increase to 5.7-6.2bn rand ($307-334mn) per year.
The first phase at the Virginia plant can produce 2,700 gigajoules per day of LNG and 350 kg of helium. The second phase would produce 34,400 gj per day of LNG and 4,200 kg of helium. This, Renergen say, will transform South Africa into a top-tier helium producer.
Recommended for you

US scaling up export options, WoodMac says, despite inflation