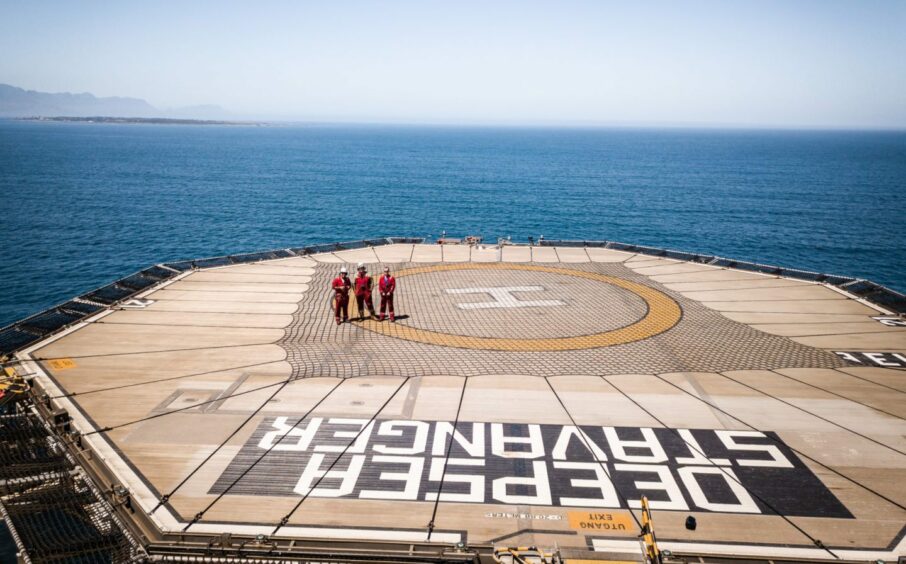 TotalEnergies should finalise its development plans and gas offtake at Luiperd this year and receive its production right in early 2024.
Junior partner Africa Energies sketched out the trajectory for the South African field in its end of year results today.
The company did not reveal a targeted production date. However, it may take three years after a final investment decision (FID).
Africa Energies president and CEO Garrett Soden said the joint venture on Block 11B/12B had applied for the production right. It is "advancing the proposed Luiperd gas condensate development to support South Africa's energy transition", he said.
The plan thus far focuses on an early production system (EPS) at the field, which would allow for a phased development of the Paddavissie Fairway. Total drilled the Brulpadda discovery in February 2019 and the Luiperd discovery in October 2020.
An EPS would provide a fast route to market, Africa Energies said, and reduce upfront capital expenditure. The plan would use nearby infrastructure already in place to deliver natural gas to Mossel Bay, where PetroSA has a gas-to-liquids (GTL) plant.
As the gas market grew, Africa Energies said the development of the Paddavissie Fairway would expand. The company believes there is more to be found in the region, based on 2D and 3D seismic.
The Petroleum Agency of South Africa (PASA) accepted the production right application in September 2022. The initial plan of development would involve up to six wells, with connections running to the F-A platform via a 109 km subsea pipeline.
Africa Energies holds its interest in the block via Main Street 1549. Total has a 45% stake, Canadian Natural Resources International has 20% and QatarEnergy (QE) 25%.
Fund plans
While plans for Luiperd are moving ahead, Africa Energies did report a disappointing well on Block 2B offshore South Africa in November. The Gazania-1 exploration well did not find commercial hydrocarbons and it was plugged and abandoned.
At the end of the year, Lundin-affiliated Africa Energies had cash of $6.8 million and working capital of $3.9mn. It has run down its cash over the year, largely through spending on the Gazania well.
In December, Africa Oil, Deepkloof and Lorito Holdings provided promissory notes totalling $5mn. This matures on January 31, 2024. It has a 10% interest rate if repaid by the end of October but rising to 15% after this.
Johnny Copelyn's Hosken Consolidated Investments (HCI) owns Deepkloof, which is also the largest shareholder in Impact Oil & Gas. A trust linked to the late Adolf Lundin owns Lorito.
Recommended for you

Expro wins Tilenga work from TotalEnergies