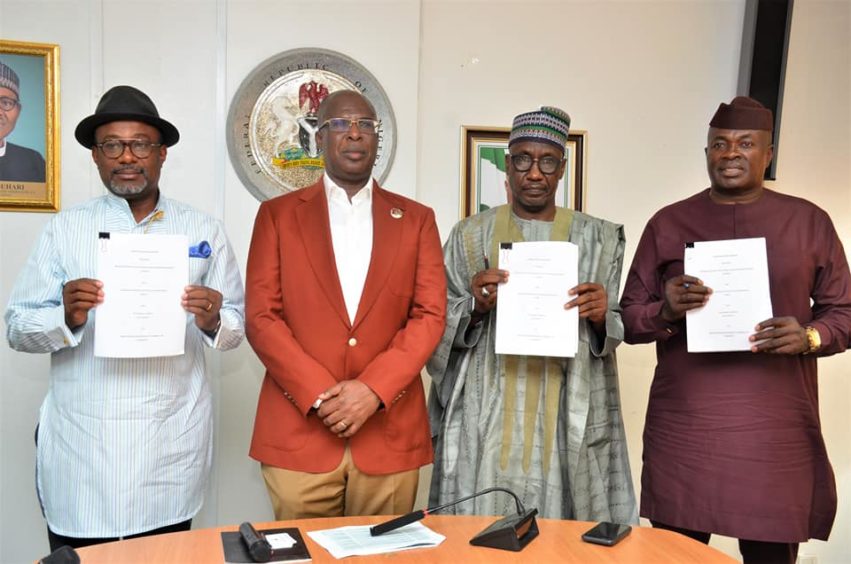 Nigerian National Petroleum Corp. (NNPC), the Nigerian Content Development Monitoring Board (NCDMB) and Zed Energy have signed a shareholder deal on the Brass terminal.
NNPC said the petroleum products terminal would stabilise prices in the Niger Delta and prevent illegal refining. The plan will also create more than 10,000 jobs for people in the area, it said.
NNPC head Mele Kyari signed the agreement, as did NCDMB's executive secretary Simbi Wabote and Zed's director Onesi Ovenden. Nigerian Minister of State for Petroleum Resources Timipre Sylva witnessed the agreement.
The minister said people living in the river areas of the Niger Delta bought products at five times the price paid by others. The terminal in Bayelsa State will ensure product prices are the same everywhere, he continued.
In comments reported by the News Agency of Nigeria (NAN), Sylva said the Brass products terminal would "alleviate the problems of the Niger Delta and reduce illegal refining caused by lack of access to the product".
NAN said the project would consist of a 50 million litre storage facility, a two-way product jetty, automated storage and an automated bay for various products. It will be able to load vessels both on land and on sea.
The report said the project would cost 10.5 billion naira ($25.4 million), with commissioning in 2023.
Kyari said progress was overdue on the Brass terminal plan. "We will be held accountable by the minister and all stakeholders, so we will put pressure to make sure it is delivered," he said.
NNPC and NCDMB also signed off on another plan for a project in Bayelsa in January. The two signed on as shareholders, with DSV Engineering, to the Brass Fertiliser and Petrochemical Co. (BFPCL) project.
Recommended for you

TotalEnergies' Ikike reaches first flows