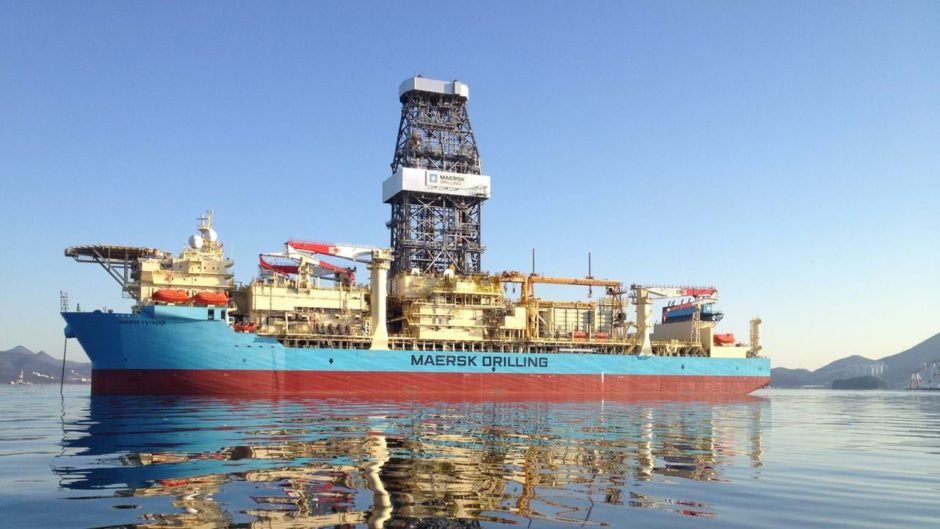 The Maersk Voyager has set sail for the Venus site, offshore Namibia, where it will drill perhaps the most hotly anticipated well of the year in Africa for TotalEnergies.
Maersk Drilling's seventh-generation drillship began drilling the Ondjaba-1 well for TotalEnergies in October. It was carrying out this well in Angola's Block 48, in a record 3,628 metres of water.
The French company has not revealed the results of the Angolan well.
The Maersk Voyager arrived in Namibia's Walvis Bay this week. As of this morning it had begun moving further offshore, to Block 2913B, according to Marine Traffic's ship tracker.
Gneiss Energy director Douglas Rycroft said the industry was waiting with "bated breath" for results from the Venus well.
"The multi-billion barrel prospectivity of Venus makes it one of the most exciting exploration wells to be drilled globally. For a number of years the full spectrum of the industry from IOCs to small-caps have been attracted to Namibia – drawn by the attractive fiscals and the undrilled frontier opportunity – but success to date has been limited.
"Venus is targeting a new and different play concept and buoyant from the recent successes in Guyana – the industry has renewed hope that the outcome this time will be positive."
All Orange
The prospect, in a Cretaceous fan play, could hold 2 billion barrels of oil equivalent.
The Maersk Voyager is under contract to TotalEnergies until February 2022. There is one well option remaining on the contract after Venus. There are two other rigs moored off Walvis Bay, the Deepwater Orion and the Sonangol Quenguela. 
Shell is also working on plans in a neighbouring block. Speaking in September, a company official said it planned to drill the Graff-1 well before the end of this year. This is in the same Orange Basin as Venus.
Azinam is working on another well in the same basin, although over the border in South Africa. It intends to drill the Gazania-1 well before the licence expires in November 2022.
Recommended for you

Africa Oil sees progress looming in Nigeria, Kenya