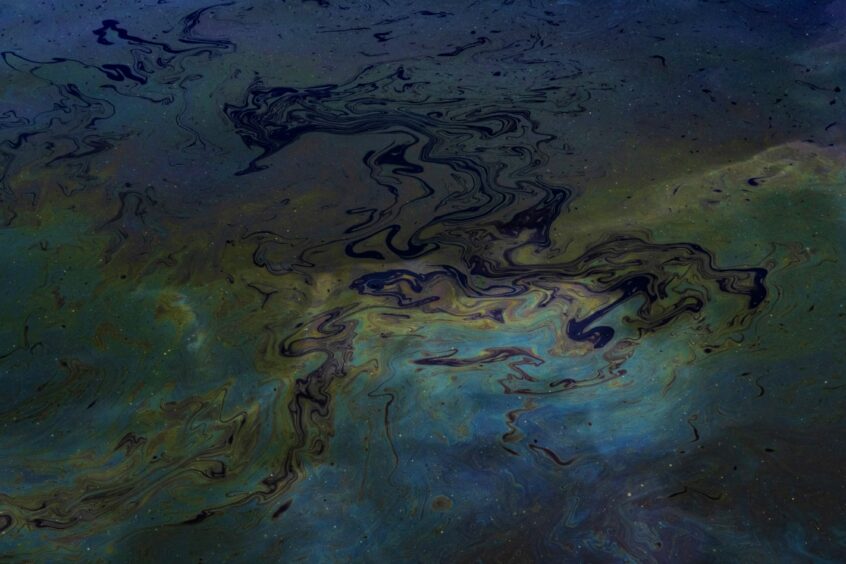 Petroleos Mexicanos is responding to an oil spill in the Gulf of Mexico near the site of a deadly explosion at one of the state-owned company's natural gas platforms.
Scientist Guillermo Tamburini Beliveau detected the leak July 4, days before the blast off the coast of Mexico's Campeche, Greenpeace and others said in a statement. The spill was about 400 square kilometers (154 square miles) earlier this month and may have grown to about two-thirds the size of Mexico City, Tamburini said in a presentation that includes satellite images of the leak.
Pemex confirmed the spill in a statement but said it was far smaller than the groups estimated. Most of the oil was recovered immediately, and the leak is now under control, the company said.
The oil giant has come under scrutiny for its safety and environmental record after frequent accidents and explosions at its facilities. The company has $107.4 billion in debt, the most of any oil major, and faces a liquidity crunch. In the second half of May alone, half of its refineries caught fire, while the company reported a spate of accidents in a single day at three separate facilities in February.
The spill might not be connected to the blast earlier this month, but it's much larger than a typical platform leak, said Itziar Irakulis-Loitxate, a lead researcher on a study from the Polytechnic University of Valencia that last year uncovered two large methane leaks from a Pemex offshore platform.
Since the spill started before the gas platform fire in early July, "I would tend to think that these are two unfortunate incidents that have coincided on similar dates but do not have to be related," she said in an interview.
"But it is true that this particular leak is, by far, much bigger and it is lasting much longer than normal, which is undoubtedly very worrying."
Recommended for you

Pemex platform fire leaves two dead, one missing