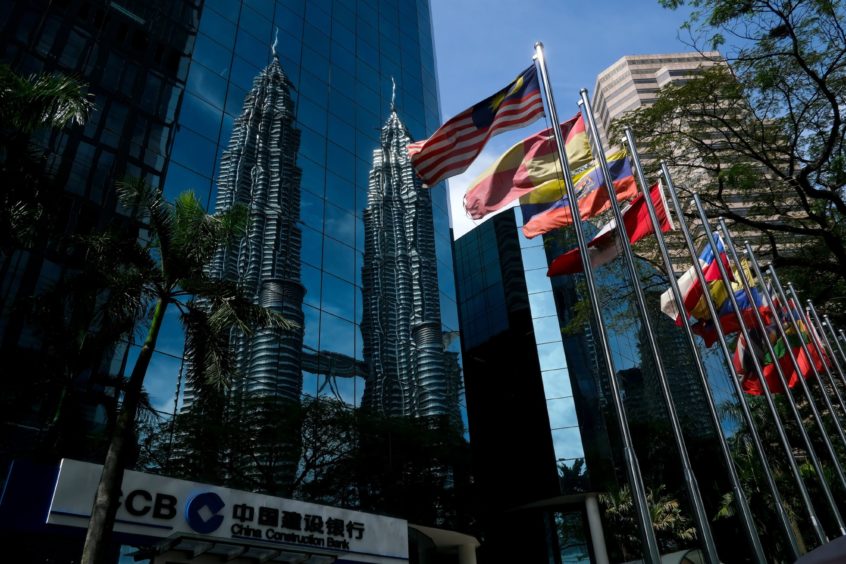 Malaysia's Petronas is almost doubling its yearly capital investment spend on new energy initiatives this year as it eyes a slow measured diversification away from the traditional oil and gas business.
The national oil company (NOC) said on Friday that 9% of annual capital spending will be directed towards new energy initiatives in 2021 versus 5% last year. Petronas is planning to total investment spending of between MYR40 billion ($9.87 billion) and MYR45 billion ($11.1 billion) yearly over the next five years.
Petronas aims to invest 55% of total capital spending domestically and the remaining 45% on international projects.
The company's chief executive Tengku Taufik Aziz said he recognised the importance of transitioning to cleaner forms of energy, as well as reducing Petronas' carbon foorprint.
However, he told Malaysian media last month that "even in the most aggressive outlook, oil and gas will still constitute half of the energy mix. So, we do have the expectations that it will still be relevant for a good two to three decades."
He underscored that oil, and especially gas, which is a cleaner burning fossil fuel, will still be relevant in the future. But he stressed Petronas must venture into renewable energy now, or it risks becoming less relevant going forward, as the world increasingly demands cleaner energy. Although he said such investments must be carefully deliberated.
Petronas is already working on hydrogen energy and carbon capture and storage solutions.
Taufik sees a promising market for renewable energy in Malaysia, but also in other Asian countries, such as India and Vietnam, adding that Petronas has made investments in India through Singapore-based Amplus Energy Solutions, also known as M+.
M+ is one of India's largest rooftop installation providers, and currently has over 800 megawatt-peak (MWp) of solar capacity in operation and under development in India, Dubai, and Southeast Asia.
Aside from solar, Petronas is also assessing business opportunities in battery technology. Still, Taufik warned that the returns from renewable energy technologies were not as attractive compared to traditional oil and gas investments.
Petronas reported a MYR1.1 billion net loss for the fourth quarter ended Dec 31, 2020, compared to profit after tax of MYR4.1 billion for the same period a year before.
For the full year 2020, Petronas recorded a MYR31.5 billion impairment charge on assets, resulting in MYR21 billion net loss compared to MYR40.5 billion net profit in 2019.
Petronas' yearly revenue shrank nearly 26% to MYR178.7 billion from MYR240.3 billion in 2019, due to the effects of weaker international crude prices, coupled with demand disruptions resulting in lower sales volume from processed gas, petroleum products and liquefied natural gas (LNG).
Recommended for you

Low-carbon energy to create 20,000 north-east jobs in next decade