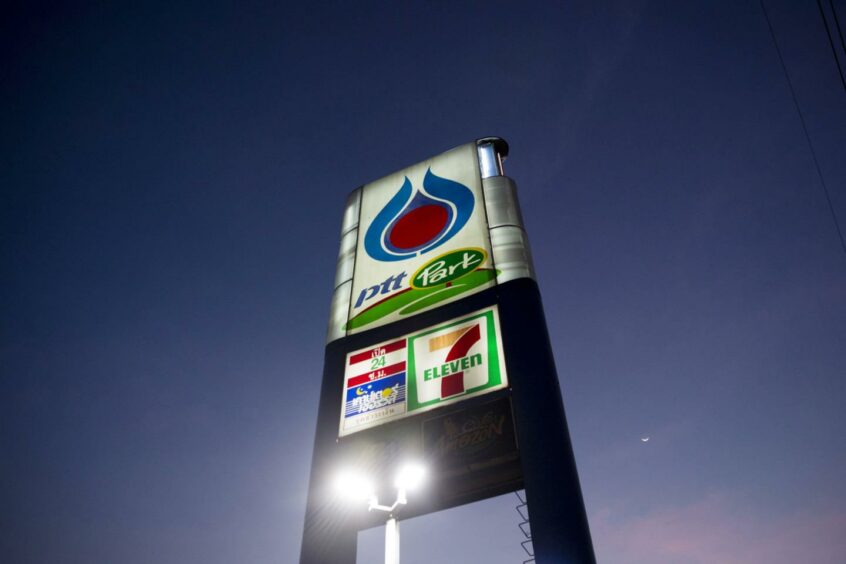 Thailand's state-backed upstream player PTT Exploration & Production (PTTEP) is facing significant gas supply challenges that pose further downside risks to the Southeast Asian nation's gas power sector, warned Fitch Solutions.
Thailand's power sector is already facing downward pressures from strained import supply from Myanmar, which is a major exporter of natural gas to Thailand. Following the military coup in Myanmar in early 2021, major upstream investors TotalEnergies and Chevron announced plans to exit the Yadana gas field. As a result, PTTEP (BKK:PTTEP) will take over as operator.
"This will put a strain on PTTEP's resources to maintain a steady supply of natural gas back to Thailand. Apart from a majority stake in the Yadana gas field, PTTEP has an 80% share in the Zawtika gas field as well. Both Yadana and Zawtika contribute to 11% and 6% of Thailand's natural gas respectively (only including domestic production and piped natural gas imports). With these developments in Myanmar, Thailand's major supplier of natural gas, we expect downside risks to Thailand's gas supply, and consequently gas power generation," said Fitch Solutions in a recent country risk and industry research report.
"Domestic gas supply has also dipped, exposing Thailand's gas power sector to more international gas imports and leaving the power market more vulnerable to supply challenges," warned Fitch.
In April 2022, PTTEP took over operations at Erawan, Thailand's largest gas field, from Chevron. A messy transition has seen output drop drastically at the block, which will be hard to reverse. The handover means PTTEP faces a further strain on its resources to manage domestic gas fields on top of the fields they are running in Myanmar.
Notably, gas production from the Erawan gas field dropped by more than 50% when comparing February 2022's level to February 2021. From January to March 2022, the market has increased purchases of liquified natural gas (LNG) by 3%, when compared to the same months in 2021. This underscores how Thailand's dependence on LNG continues to expand despite soaring global prices.
"A dipping domestic gas supply coupled with increasing exposure to the surging gas prices in the international market will present further challenges to Thailand's gas power sector's ability to obtain affordable and steady supplies of natural gas for electricity generation," said Fitch.
Moreover with new gas power capacity expected to come online, such as the two 2,650MW natural gas power plants managed by Gulf Energy in 2022 and 2025, the demand for natural gas will only increase. "If the demand from the gas power sector is unmet, Thailand will need to tap into other power sectors to ensure the electricity supply matches the growing expected demand. At the moment, we forecast gas to remain the main power generation type in Thailand, growing from 113.9TWh in end-2021 to 138.5TWh in 2031 at an annual average rate of 2%," noted Fitch.
In order to maintain a steady electricity supply, Fitch expects Thailand to strengthen its renewable energy sector alongside expanding electricity imports.
Thailand has been a strong performer of renewable energy growth in Asia, supported heavily by its solar, and biomass and waste-to-energy power sectors. This trend is expected to continue to ensure electricity supply security.
The Thai government is also turning to electricity imports from hydropower dams in neighbouring Laos with potential power purchase agreements under discussion.
Recommended for you

Decom Mission targeting greater project visibility amid sector challenges