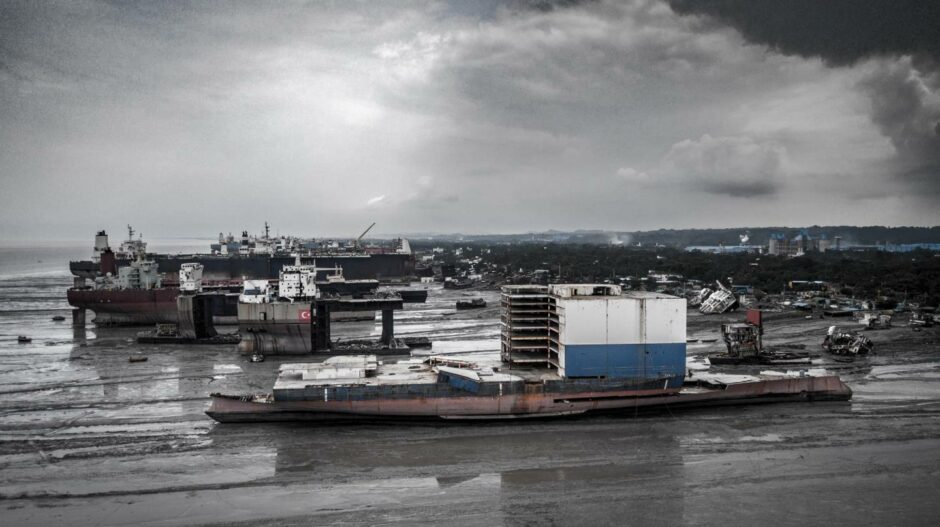 Saipem and BW Offshore are among a host of companies that have been shamed for sending their vessels to the "infamous shipbreaking beaches of South Asia".
Research carried out by the NGO Shipbreaking Platform found that 763 ocean-going commercial ships and floating offshore units were sold to the scrap yards in 2021.
Of those, 583 of the largest tankers, bulkers, floating platforms, cargo and passenger ships ended up on the beaches of Bangladesh, India and Pakistan.
There workers – "often-exploited migrants" or children – dismantle the vessels while being exposed to "immense risks", the Brussels-based organisation said.
Numerous workers are killed each year by fires and falling steel plates, while many more are exposed to toxic fumes and other substances found within ships.
Ingvild Jenssen, executive director of the NGO Shipbreaking Platform, said: "We have been witnessing this environmental and human rights scandal for too long. All ship owners are aware of the dire situation at the beaching yards and the lack of capacity to safely handle the many toxic materials onboard vessels. Yet, with the help of scrap dealers, the vast majority choose to scrap their end-of-life fleet in South Asia as that is where they can make the highest profits."
A dangerous game
According to the NGO Shipbreaking Platform, at least 14 workers lost their lives last year when breaking apart vessels on the beach of Chattogram, Bangladesh – another 34 were severely injured.
Local sources also reported two deaths in Alang, India, and two deaths in Gadani, Pakistan.
The country responsible for dumping the most ships in 2021 was the United Arab Emirates, which sold 60 ships for scrapping in South Asia.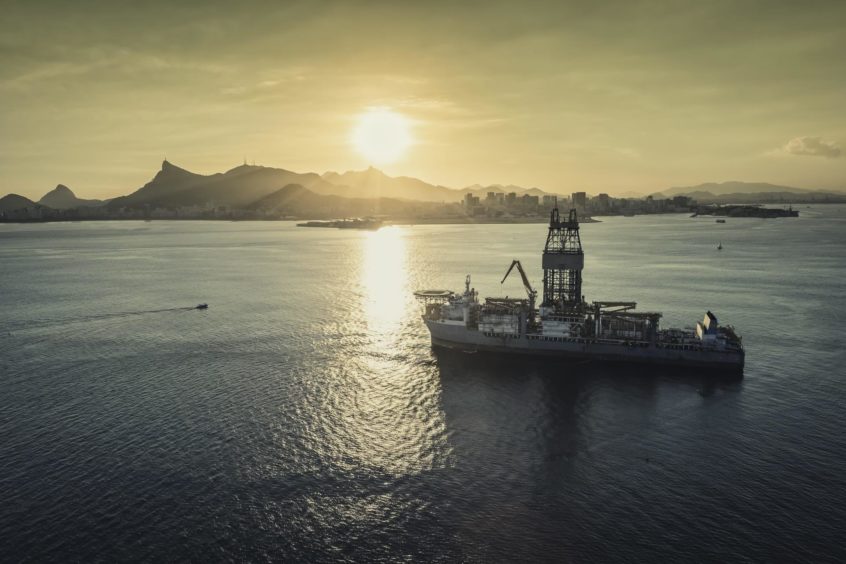 Norwegian FPSO specialist BW Offshore was named among "other well-known companies that dumped their toxic ships" on beaches in 2021.
The company was contacted for comment.
Project officer at the NGO Shipbreaking Platform Sara Costa said: "The sector suffers from a serious lack of transparency, and it is expected that several accidents go unreported.
"Many more workers suffer from cancers and other occupational diseases, due to the long-term exposure to hazardous substances, including asbestos.
"We have launched a fundraising campaign to help the victims of unregulated shipbreaking in collaboration with new local partners in Bangladesh, and urge people or companies to support us so that proper medical treatment can be provided."
Cash buyers
Environmental and labour laws that ship owners have to adhere to when disposing of vessles are in place, particularly in the European Union.
But the NGO Shipbreaking Platform says they are "ignored and easily circumvented".
One process whereby owners can dodge regulations is with the aid of scrap dealers, known as cash buyers.
They purchase ageing ships and "typically re-name, re-register and re-flag" them on their last voyage to the beaching yads.
Almost half of the ships sold to South Asia in 2021 changed flag to one of the black-listed flags of Comoros, Palau and St Kitts & Nevis just weeks before hitting the beach, the NGO said.
The latest data shows that at least seventeen of these flag changes enabled ship owners to circumvent the EU Ship Recycling Regulation, including two units owned by Italian energy contractor Saipem, which was contacted for comment.
Ms Jenssen said: "The EU recently reaffirmed in its proposal for a new regulation on waste shipments that shipbreaking is a question of environmental justice.
"Yet, the infamous shipbreaking beaches of South Asia remain the preferred scrapping destination for many well-known European shipping companies. At least 1/3 of the tonnage scrapped in South Asia is European.
"The decisions to scrap these ships under conditions that would not be allowed in the EU are taken in offices in Hamburg, Athens, Antwerp, Copenhagen and other EU shipping hubs. This reality begs for the introduction and enforcement of measures that effectively hold the real beneficial owners of the vessels responsible, regardless of the flags used and/or of the ports of departure."