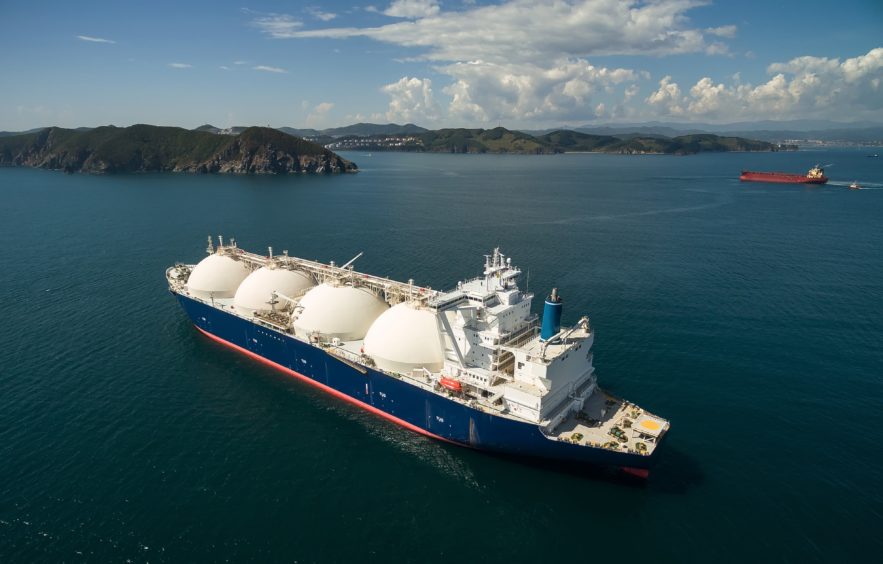 TotalEnergies and Technip Energies have signed a technical co-operation agreement to develop low-carbon LNG and offshore facilities.
The agreement focuses on producing LNG, cryogeny, using and producing hydrogen for power generation and carbon capture, utilization and storage (CCUS).
The partnership allows the two companies to bring together their "complementary expertise", they said.
TotalEnergies' president of exploration and production Arnaud Breuillac said that the agreement provided "opportunities to further innovate and strengthen our expertise in reducing GHG emissions, improving energy efficiency for our LNG and offshore assets and developing innovative technologies such as hydrogen".
He cited the company's plans to be carbon neutral by 2050 as a driving ambition.
"We are looking forward to cooperating with Technip Energies to find solutions helping to advance towards a low carbon future," Breuillac concluded.
Technip Energies' CEO Arnaud Pieton welcomed the deal as helping "bring together our expertise and know-how in LNG and offshore projects to accelerate the transition towards a low-carbon society. This agreement reflects our commitment to provide tangible and decarbonised solutions from the earliest concept to delivery and beyond."
The statement went on to note that the agreement also covered the qualification of new architectures and equipment.
A number of companies have highlighted plans to cut emissions from LNG in recent times. BP and Shell, for instance, have recently delivered carbon-neutral LNG cargoes. Furthermore, in Canada, a consortium has set out plans to build a net zero LNG plant.
Total, as it was then, delivered its first cargo of carbon-neutral LNG to China in October 2020.
Technip Energies has predicted LNG production will need to reach 690 million tonnes per year to meet demand in 2035. Improving pre-treatment and liquefaction will help cut emissions, it has said. 75% of emissions come during this part of the process.
Recommended for you

Window closing for Seagreen wind farm power contract