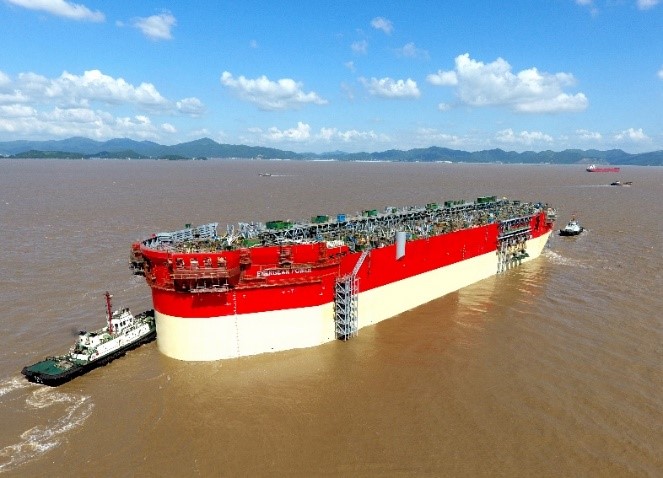 Energean is working on a second oil train at the Karish North project, but the security situation has pushed back installation.
The company said construction of the train has been completed. It was due to leave Dubai in early October.
However, insecurity in Israel has delayed these plans. Energean said it would install the train once the security situation improves.
Karish and Karish North are in Israel's northern maritime area, fairly close to Lebanon. While Lebanon, and Hezbollah, have not taken a clear position amid Israel's invasion of Gaza, it remains a concern.
Energean exported liquids from Karish North in February this year. It had hoped to start up the second oil train this year.
However, while the second oil train is on hold, other parts of Karish North are moving ahead and security has had no impact on production.
Energean said the second gas export riser at Karish North was on track for completion by the end of this year. Final commissioning is planned for early December.
The company is also pursuing its Katlan discovery. Technip UK signed on to provide front-end engineering and design (FEED) work in October. Energean expects to take a final investment decision (FID) on the gas find around the end of this year.
The company drilled discovery wells in 2022 in Block 12. Originally named Olympus, Energean renamed it as Katlan in May this year. It holds around 68 billion cubic metres of gas.
Energean produced 143,000 barrels of oil equivalent per day in the third quarter. Karish volumes accounted for the 22% increase from the second quarter.
At the beginning of the year, it guided 2023 production to 131,000-158,000 boepd. It now expects production of 120,000-130,000 boepd.
Egypt issue
Energean is also participating at the Orion-1X exploration well in Egypt, which Eni spudded in October. The company said it had signed a farm-out agreement, reducing its stake to 19% from 30%.
The first well on the North East Hap'y Offshore block disappointed but Eni and Energean have talked of a large Zohr-like structure at Orion.
While Energean is making progress at its NEA/NI project, debts are piling up in Egypt. The company said it was owed net receivables of $161.9 million at the end of September, of which $118.5mn were overdue. It collected $23mn in October, but this still leaves $151.2mn of receivables.
Moving people
Energean also announced the appointment of Martin Houston as non-executive director. Houston is global energy chairman of Moelis & Co. and vice chair of Tellurian. He has previously worked as former chair of EnQuest and COO and director of BG Group.
Recommended for you

Tanker reroutes from Egypt amid Israeli gas squeeze