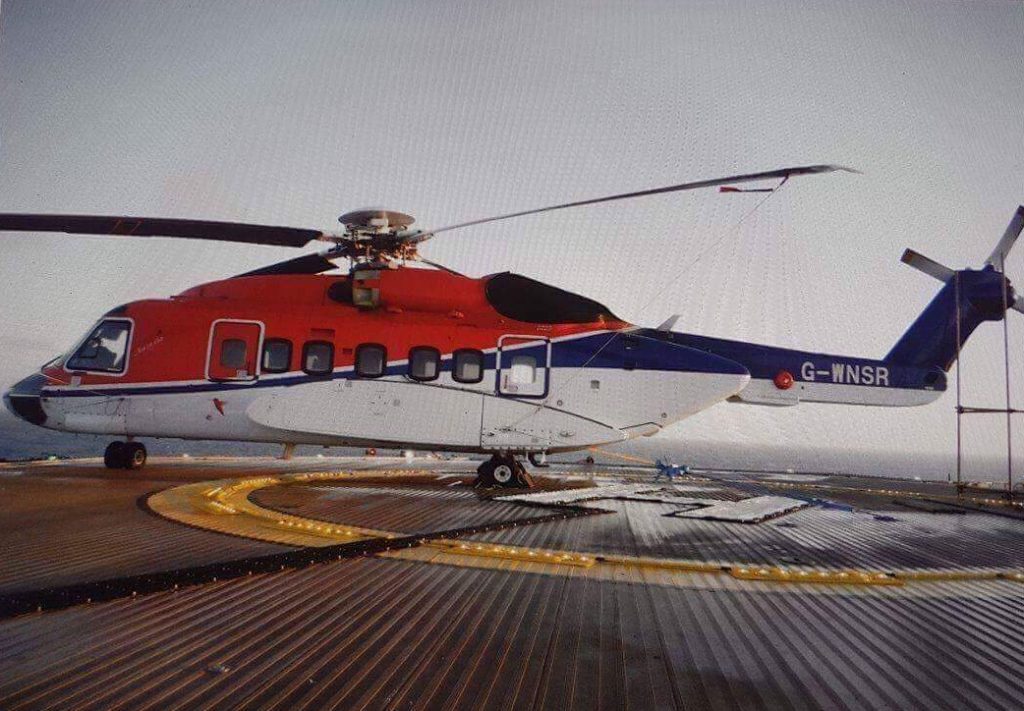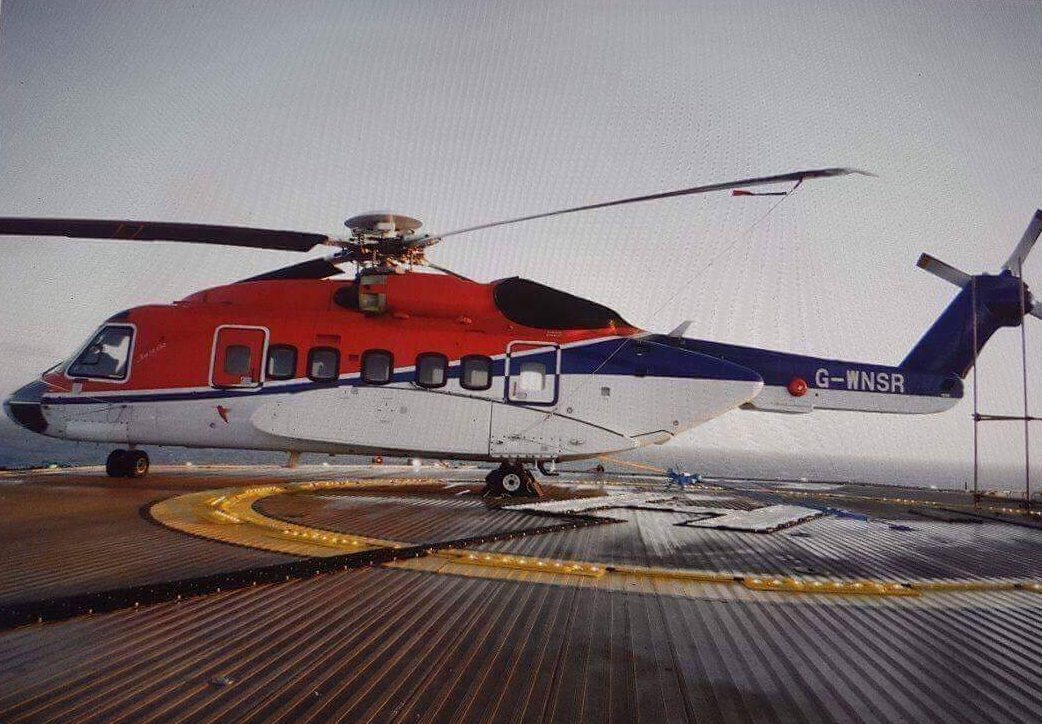 Human error played a part in a North Sea helicopter crash-landing on a rig in 2016, a new report said.
Accident investigators also said workers on board the S-92 aircraft had a lucky escape.
They said the copter would have ditched in the North Sea had the "loss of yaw control" struck any earlier.
Furthermore, the Air Accidents Investigation Branch (AAIB) said flight operator CHC did not report important evidence in the correct manner.
CHC said it welcomed the report and insisted that safety is its "top priority".
A trade union official said "commercial pressures" led to companies taking risks with maintenance.
Pilots briefly lost control of the Sikorsky-built helicopter while landing on the West Franklin platform on December 28, 2016.
The aircraft spun 180 degrees and came to rest near the edge of the helideck, which was damaged in the process.
Earlier, while taking off from the Elgin platform, the aircraft yawed 45 degrees to the right unexpectedly before landing back on the deck.
The crew attributed the problem to wind and set off for West Franklin, three miles away, where the crash landing took place.
No passengers were injured, but S-92s were taken out of service for several days to allow safety checks to be carried out.
AAIB said control was lost after a bearing in the tail rotor failed for an "undetermined reason".
The body said the incident could have been avoided altogether, however.
A day earlier, monitoring software detected a fault with a bearing.
But the issue was not picked up during routine maintenance due to "human performance limitations" and the S-92 copter was allowed to fly.
An "anomaly" in the way the data could be viewed by maintenance staff also contributed.
Investigators said: "The method for viewing data recommended in the manufacturer's user guide was not always used by maintenance personnel."
AAIB added: "If the loss of yaw control had occurred at an earlier stage of the flight, the helicopter would most likely have made an uncontrolled descent into the North Sea."
AAIB made two recommendations concerning the gathering and assessment of vibration monitoring data.
A spokesman for CHC said the operator had introduced several measures to improve the detection of "impending degradation".
He said: "CHC's top priority is the safety of everyone we carry in our aircraft. We have well established procedures and have been at the forefront of developing industry guidelines for health and usage monitoring system (HUMS) best practice."
Unite regional organiser Tommy Campbell said: "The facts in this report are truly staggering. They reveal that the accident at West Franklin could have resulted in yet another fatal accident in the North Sea but for the skills of the helicopter pilot in landing the aircraft.
"The origin of what happened here is not about human error. In reality it's about the commercial pressures for profit in the North Sea.
"That, like on this occasion, can make helicopter companies take Russian roulette chances with maintenance over the priority of the life and limbs of the workers it transports."
Recommended for you

Video: Footage shows moment Storm Otto rips blades off helicopter