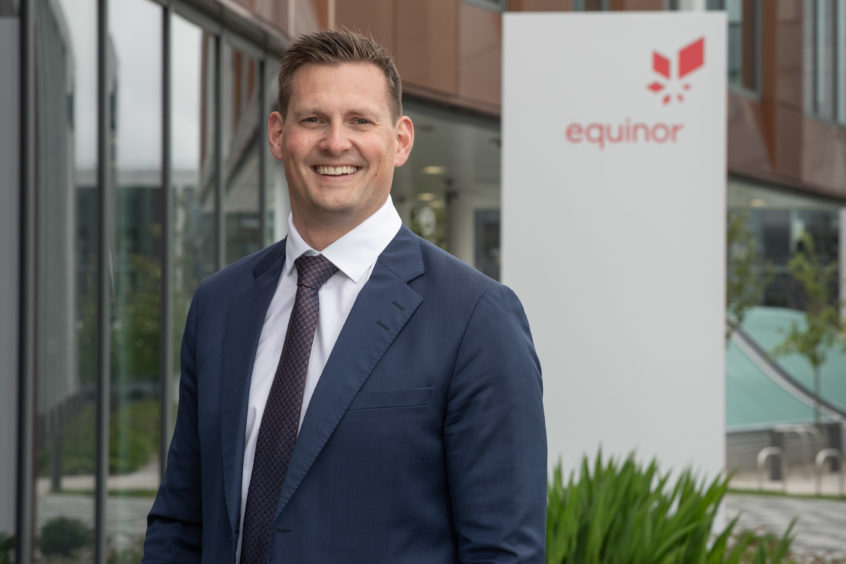 Norwegian energy major Equinor has said it expects production from its Barnacle field "within a couple of weeks" as it presses ahead with its UK-Norway cross-border plans.
Barnacle, in the northern part of the UK North Sea, is being developed as a single well tie-back to the Statfjord B platform in Norway.
The field is thought to hold between 900,000 and 2.6million barrels of oil, with its development "time critical" as Statfjord B is expected to cease production in 2026.
It comes after Equinor produced first oil from Utgard, another cross-border field, in September which consists of two wells tied back to the Sleipnir field in Norway.
Arne Gurtner, senior vice president for UK offshore said first production from Barnacle is "coming up within a couple of weeks' time", following an event in Aberdeen on Friday to officially open the firm's Mariner field.
Equinor holds a 44.3% operated stake in Barnacle, along with partners Spirit Energy (34.3%) and Esso Exploration and Production (21.4%).
Meanwhile the firm is continuing with plans for a potential new development at the Frigg field which also lies along the UK/Norway median line.
Frigg was once one of the largest fields in the North Sea and was fully decommissioned in 2010 after more than 25 years in production.
However, earlier this year the Norwegian operator said it may be able to give Frigg a "fresh lease of life" with new technologies meaning it could commercially extract more volumes.
Mr Gurtner confirmed that appraisal work is underway.
He said: "We are currently following up on the plans, drilling an appraisal well on Frigg at the moment.
"We look forward to that with great anticipation and we will release the results when they are ready."
On the exploration side of things, Mr Gurtner confirmed that Lifjellet, the fifth and final well for the firm in the UK this year, had come in dry.
Others including Pip and Bigfoot had not been major discoveries, while Eni's Rowallan prospect, which Equinor holds an 8% stake in, came up dry.
Elsewhere an appraisal well at Verbier revealed it had 25million barrels of oil equivalent, which was lower than the 130million which had been hoped for, but a re-valuation of the whole region is ongoing.
Despite this though, Mr Gurtner was optimistic about Equinor's exploration work which it plans to continue going forward.
He said: "Equinor is clearly one of the greatest explorers on the UK Shelf.
"We are committed to exploring and what we have said is we would on average drill one to two exploration wells a year. This year we've done five.
"We've committed to that statement, we already have a committed well for next year which is in our plans."
Recommended for you

Up to 1,600 jobs expected from £8bn Rosebank megaproject