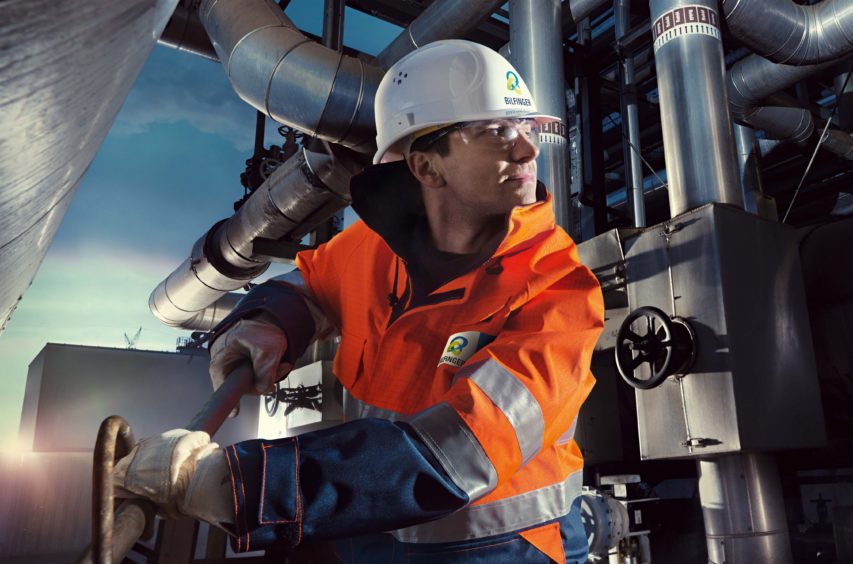 Bilfinger Salamis was having a "particularly strong year" before Covid-19 struck the oil and gas industry, new accounts have revealed.
The Aberdeen-based oil services firm, a division of the German industrial services giant, reported pre-tax profits of £13million for 2019, the best Bilfinger Salamis had enjoyed since 2015.
It comes after the firm revealed that 2020 is expected to bring a "significant year-end loss" and a projected drop in revenue of 60-70%.
According to the newly published accounts, the worst case scenario was subsequently revised to 50%.
Turnover for 2019, at £184m, was comparable to the previous year at £182m, but the pre-tax figures represented a 42% increase year-on-year.
However, the Covid-19 pandemic, which has wiped out fuel demand, also struck the business, which has had to make redundancies in 2020 as a result.
Average headcount has dropped from nearly 1,800 in 2019 to around 1,500 presently, the company said.
Earlier this year the division cut 180 jobs, following consultations with 500 employees, while warning of heavy financial losses.
"Like every other contractor in the sector, our usual busy schedule of work over the spring and summer months was cut significantly as projects, such as the Forties Pipeline shutdown, were either put on hold or cancelled, which has impacted our business", a spokesperson for Bilfinger Salmis said.
Therefore, Covid-19 coupled with the oil price crash "will result in a significant reduction in revenue and profitability in the mid-year".
However, the company expects "recovery will come" in the latter part of the year to a point more in line with expectations.
The spokesperson added: "Work levels are now increasing gradually as projects start to come back online, which is encouraging for both our business and the sector as a whole.
"We are now at a similar level of mobilisation that we had before the national lockdown in March and this has been supported by a number of key contract renewals for asset integrity, inspection and maintenance services."
Based in Bridge of Don, Bilfinger Salamis specialises in fabric maintenance, tank and vessel cleaning, non-destructive testing and other inspection and asset integrity work.
The increase in 2019 was attributed by management to a generally strong year for the industry, which included growth in the inspection business, particularly through expansion in Denmark and The Netherlands.
A "significant decommissioning project" also drove revenue increases for its maintenance work.
Its parent firm, Bilfinger, revealed in August that the group had cut 2,500 jobs so far through the year.
At the time it predicted a "gradual recovery" in the second half of the year, however this did not anticipate any significant oil price recovery and assumed there will be no more projects and turnarounds being postponed to 2021.