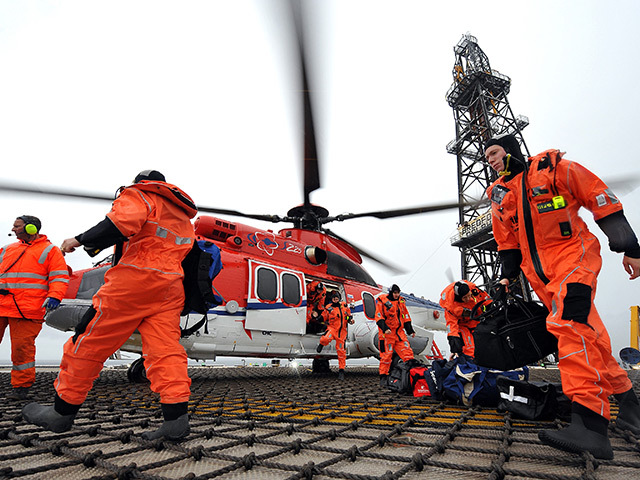 A trade union boss has warned predictions that 8,000 jobs have been lost in the oil and gas sector due to the latest downturn are likely to be very conservative.
Jake Molloy, regional organiser for RMT, said that as a "rough estimate" the union believes the industry has shed around 12,000 North Sea jobs in the past nine months.
He claimed thousands of losses in the subsea and diving sectors had slipped under the radar because the companies involved are domiciled overseas.
RMT said yesterday that, when the number of losses in the seafaring sector is taken into account, the total figure could be more than 14,000.
It also claimed "worse is to come" without urgent action to safeguard positions and described the situation as an "ongoing jobs massacre".
Mr Molloy said: "There's thousands of jobs gone in those sectors.
"They aren't counted because the firms don't have to put an HR1 (redundancy) form into the government to lay people off as they're not a UK employer.
"We think, as a rough estimate, somewhere around 12,000 have gone in the last nine months and that number continues to go up."
In October, Oil and Gas UK (OGUK) released a report which estimated around 8,000 jobs had been lost in the industry due to the Covid-19 pandemic and oil and gas price crash.
Responding to Mr Molloy's comments, Alix Thom, the trade body's workforce engagement
and skills manager, admitted there were "many job losses" of which OGUK was not directly aware.
The industry is waiting for a dedicated sector support deal, as promised in the Conservative Party's 2019 general election manifesto.
Ms Thom said OGUK was working with Westminster to develop proposals aimed at creating a "clear pathway to becoming a net-zero basin", while also protecting jobs in the sector.
She said: "From monitoring figures made public by companies in our industry, our estimate of jobs lost is in the region of 8,000.
"However, we recognise there are many job losses we are not directly aware of and, therefore, this figure is likely to be conservative. Our estimate of a possible total of 30,000 job losses by the end of 2021 still stands and, therefore, we are working as hard as we can to secure existing jobs by stimulating activity and bringing back deferred work."
She added: "We are set to update our employment figures in the first quarter of 2021."
A "bombshell" report from consultancy Rystad Energy yesterday warned the world was on track to run out of sufficient oil supplies to meet its needs through to 2050 unless exploration and capital expenditure is ramped up.
Rystad senior upstream analyst Palzor Shenga said: "The scope of exploration will have to expand significantly.
"Unless we see a momentous transition in the global energy mix sooner than currently expected, or a much faster development pace than the current norm, upstream players may have to more than double their conventional exploration efforts in order to meet global oil demand through to 2050."