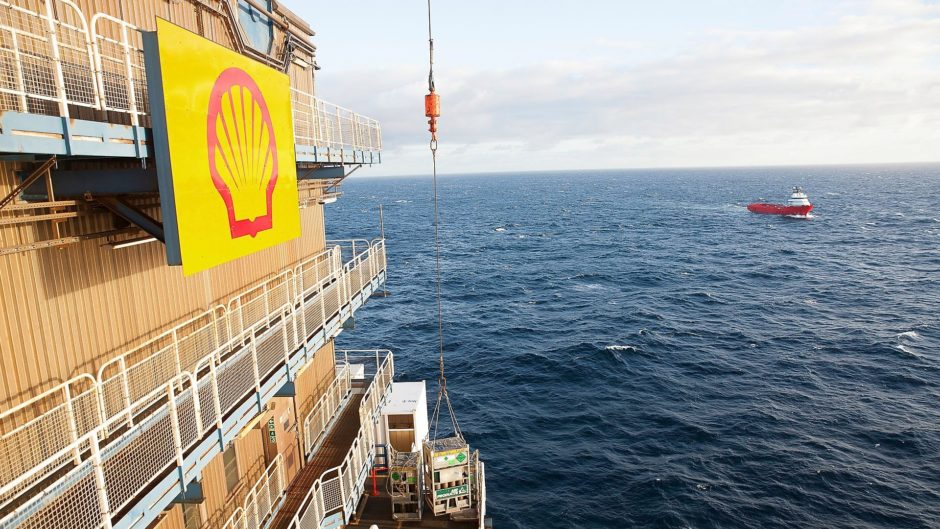 Shell has named the UK North Sea as one of nine "core positions" for its oil and gas business going forward, as it today revealed its net zero strategy.
The UK will be one of the handful of global hubs for upstream exploration and production, together accounting for 80% of its spending for the segment.
Shell said it reached "peak production" of oil in 2019, although gas will rise to "55% or more" of its portfolio.
Despite being one of the world's most mature basins, the UK joins Brunei, Malaysia, Oman, Kazakhstan, Nigeria, Brazil, the Gulf of Mexico and the US Permian among the hubs.
It also comes as the company last month confirmed 330 upstream job cuts in the UK, the majority in Aberdeen, leaving around 1,000 in the division.
Oil production is expected to fall by 1-2% through 2030, CEO Ben van Beurden said, while the firm is also not expected to carry out any new exploration until after 2025.
However Mr van Beurden said there remains potential in areas off the UK, like West of Shetland, where it has a 30% stake in the upcoming Cambo project.
He said: "We see a lot of running room still in the UK Continental Shelf (UKCS) and, indeed, West of Shetland is a very important area for us as well where we see probably most of the opportunity.
"Therefore, the UKCS is one of these nine core positions that we are going to focus on.
"I can't tell you exactly which one will be the opportunities that we will be pursuing when, but 80% of our capital, and 80% of our exploration effort will be in these nine core areas and, indeed, UKCS is one of them."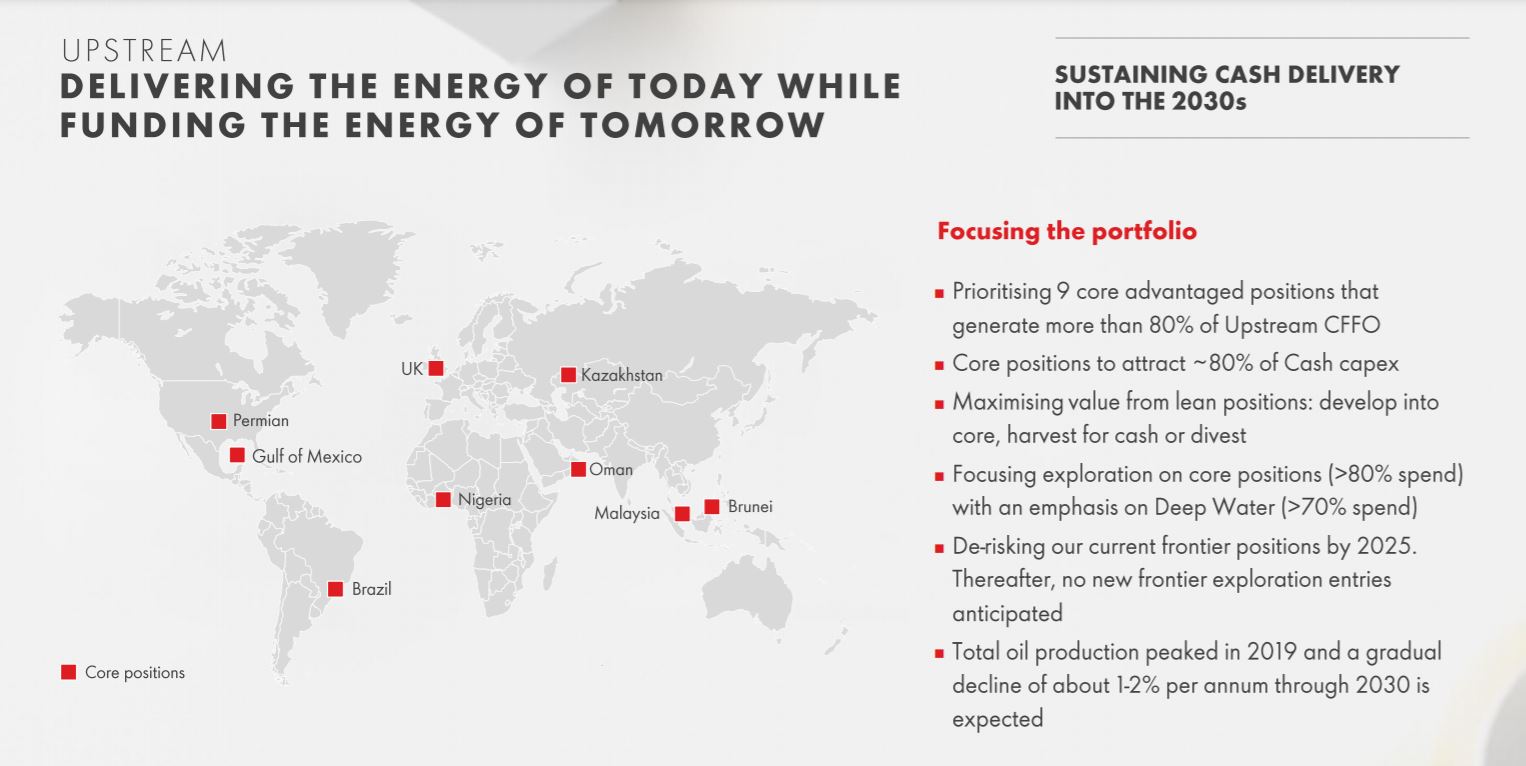 The oil giant also has the upcoming Penguins redevelopment planned to start up in 2022.
Shell set out plans to reduce the intensity of its carbon emissions, including a 100% reduction by 2050, however activist groups said this "dodges" targets on oil production cuts.
The oil major said it would end routine flaring by 2030.
Susannah Streeter, senior investment manager at Hargreaves Lansdown, said: "Although Shell says oil production peaked in 2019, shedding its fossil fuel skin for a renewable layer is not going to be easy.
"Prices achieved for LNG were disappointingly down in 2020 compared to the previous year."
Mike Tholen, sustainability director at Oil and Gas UK, said: ""It is an exciting time for the country's oil and gas industry as we see companies including Shell demonstrate how our sector is transforming to meet the clean energy challenge, putting their expertise to work, as other companies are also doing, to help achieve our climate goals here in the UK."
Recommended for you

Shell CEO has 'flung open a door on windfall tax'