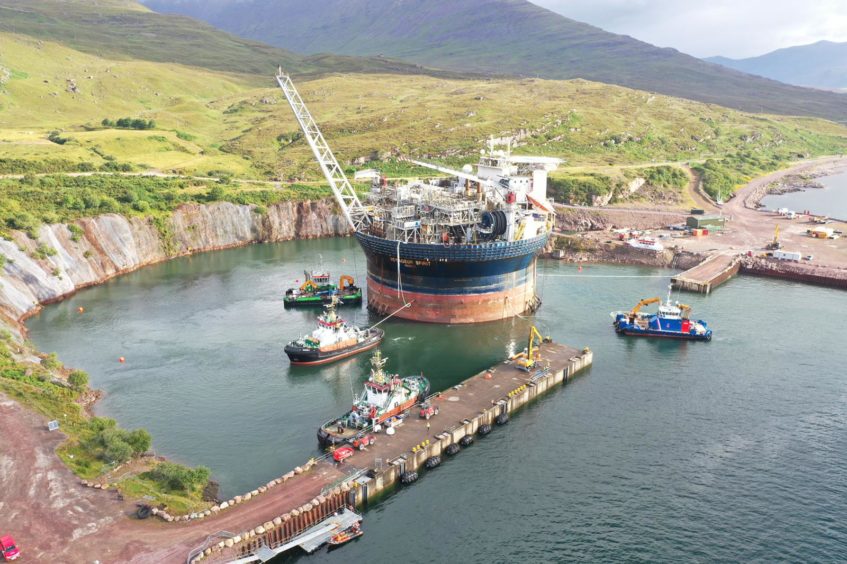 Malaysian operator Hibiscus Petroleum and Ithaca Energy expect to decide whether they can jointly develop a pair of North Sea fields by the end of this week.
Hibiscus handed in its field development plan for phase one of the Marigold project to UK regulators in December 2020.
The scheme comprises three subsea production wells tied back to a floating production, storage and offloading vessel (FPSO).
Last month, the Oil and Gas Authority (OGA) asked Hibiscus to work out whether it would be worth developing the field alongside Ithaca's adjacent Yeoman discovery.
Hibiscus said the work was expected to conclude on February 26, at which point an update would be provided.
The firm recently said it had entered into exclusivity agreements for an FPSO, without identifying potential candidates.
However, a year ago bosses at Teekay told staff that the firm was in contention to provide its Voyageur Spirit vessel for the Marigold development.
Voyageur Spirit, which had served Premier Oil's Huntington field, is currently at the drydock at Kishorn Port.
Hibiscus also announced its Anasuria Hibiscus UK subsidiary had agreed to acquire a further 37.5% of the Marigold and Sunflower fields from Caldera Petroleum, stretching its holding to 87.5%.
The company bought 50% of the two fields for £28.5 million from Caldera, a London-registered subsidiary of Indian firm Aban Offshore, in October 2018.
The fields are contained within licence P198, 155 miles north-east of Aberdeen, and are thought to contain 60 million barrels of oil equivalent (boe).
In its development plan, Hibiscus said it hoped to develop a trio of Marigold wells before moving onto a second development phase.
This could involve more wells on Marigold or the development of Sunflower, Yeoman, Crown and Kildrummy.
Hibiscus acquired Crown from United Oil and Gas in 2019 and was awarded the licence containing Kildrummy in the 32nd offshore round in September 2020.
Ithaca, of Aberdeen, bought the licence containing Yeoman and a second discovery – boasting combined resources of 15m boe — from Total in February 2020.
Hibiscus also said its Teal West licence, received in the 32nd round, held 7.1m boe and was a potential tie-back candidate to the Anasuria FPSO.
First oil is targeted from Teal West by 2023.
Hibiscus holds 50% of the Anasuria cluster in the North Sea through the Anasuria Operating Company, a joint venture with Malaysian counterpart Ping Petroleum.
The firm said a 45-day turnaround was planned this year for the Anasuria FPSO, 110 miles east of Aberdeen.
The work should improve the "reliability and integrity" of the vessel.
Recommended for you

Marigold partners agree path to combined field development