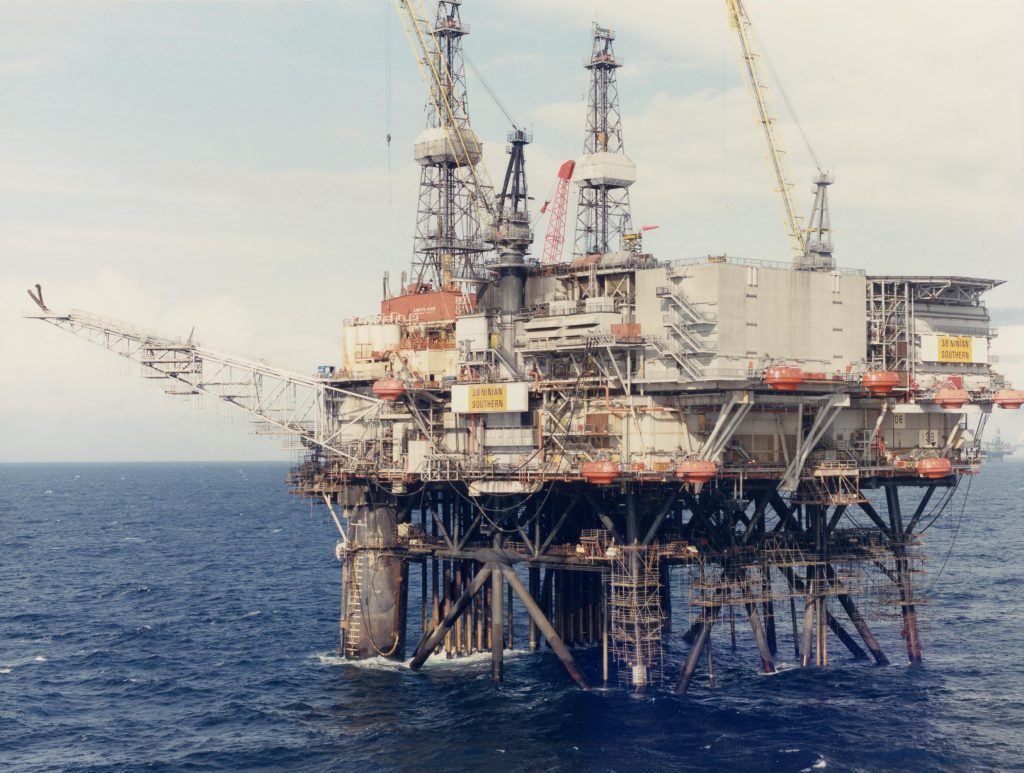 Canadian Natural Resources has removed nearly 90 workers in an evacuation of its Ninian Southern platform in the North Sea.
The firm, which launched the the "precautionary down-man" on Saturday, attributed it to "adverse weather", although a source told Energy Voice that workers onboard were informed of structural concerns for one of the platform legs.
READ: Weather conditions bring evacuations of multiple North Sea platforms and dozens of cancelled flights
A similar case arose in 2017 when CNR International down-manned the rig due to the threat of high waves impacting the platform's safety.
This morning CNR International said the original crew of 131 has been reduced to just 45 remaining on board after the removal of "non-essential" workers.
CNR International booked five flights to the Ninian Southern on Saturday, when it announced the down-manning.
Several flights to other platforms today are cancelled.
A CNR International spokeswoman said: "Due to adverse weather, CNR International (UK) Limited advises that a precautionary down-man of personnel from its Ninian Southern platform has been initiated. The safety of the personnel on board the platform is of paramount importance for the Company.
"The planned down-man is in accordance with existing procedures developed to safely manage the asset, and is being done in conjunction with support from industry specialist consultants."
The platform lies around 240miles from Aberdeen in the harsh waters of the northern North Sea, where it has been since 1977.
In 2017, CNR launched another evacuation of 70 workers from the Ninian Southern due to wave threats as Storm Caroline closed in on the area.
That incident came following remedial work on the platform's jacket structure, downmanning crew ahead of the storm conditions.
Separately, in October 2019, workers were removed from the EnQuest Thistle platform, again due to structural integrity concerns.
An inspection flagged concerns on a support element of a 1,200-tonne subsea tank, which was later removed.
EnQuest took the decision in March 2020 to shut down the platform for decommissioining.