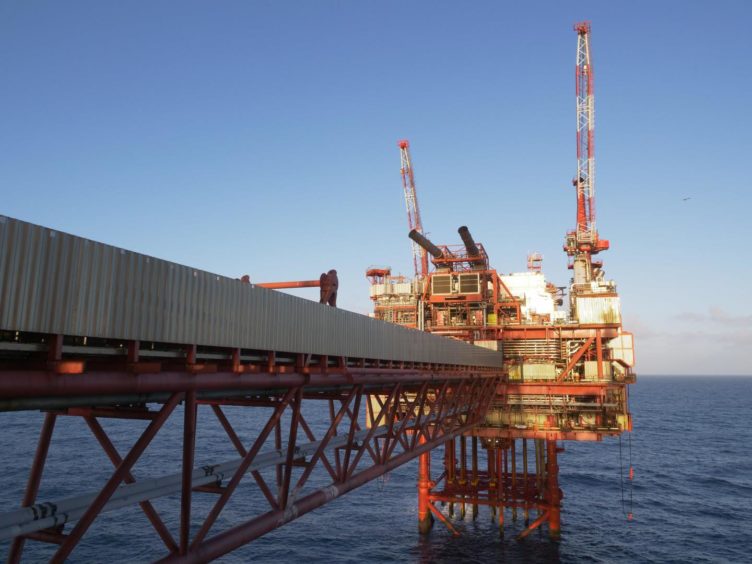 Energy consultancy Xodus is carrying out work to assess the infrastructure and modifications needed to electrify Harbour Energy's central North Sea assets.
It follows the successful delivery of a power optimisation study examining the opportunities available to rationalise the generation systems on the Everest and Lomond assets, about 150 miles east of Aberdeen.
Powering assets using electricity could be key as the pressure for North Sea companies to decarbonise their operations increases.
Despite concerns about the costs involved, it's claimed the process can also reduce operational expenditure and increase uptime.
The North Sea Transition Deal, released earlier this year, underlined platform electrification as one of the decarbonisation methods open to companies.
Meanwhile, the Oil & Gas Authority has calculated that electrification could abate UKCS oil and gas operational emissions by 2-3 megatonnes (Mt) of CO2 a year by 2030.
As part of efforts to help Harbour Energy transition to net zero, Xodus, of Aberdeen, has performed an in-depth, integrated subsea and topsides study to assess the scope and scale of the project required to electrify the assets.
The company also analysed the operational savings that could be realised in terms of fuel usage and maintenance burden across all assets, from now until cessation of production.
James McAreavey, Concept Development Manager at Xodus said: "A study of this nature requires an integrated multi-discipline engineering team that understands the critical elements of both renewable energy and traditional oil and gas operations in order to identify the true challenges and opportunities associated with large scale electrification of existing oil and gas assets.
"This study has the potential to provide essential input to the wider oil and gas community within the North Sea to enable a significant reduction of carbon emissions from offshore operations."
Harbour Energy is also engaged in a "high-level study project" into platform electrification with North Sea big hitters Shell, BP and TotalEnergies.
The partners previously said the study was at an early stage.
Everest and Lomond form half of Harbour Energy's AELE Hub in block 22/5b of the UK North Sea.
Recommended for you

Deal: Ping Petroleum buys control of Orcadian's Pilot North Sea project