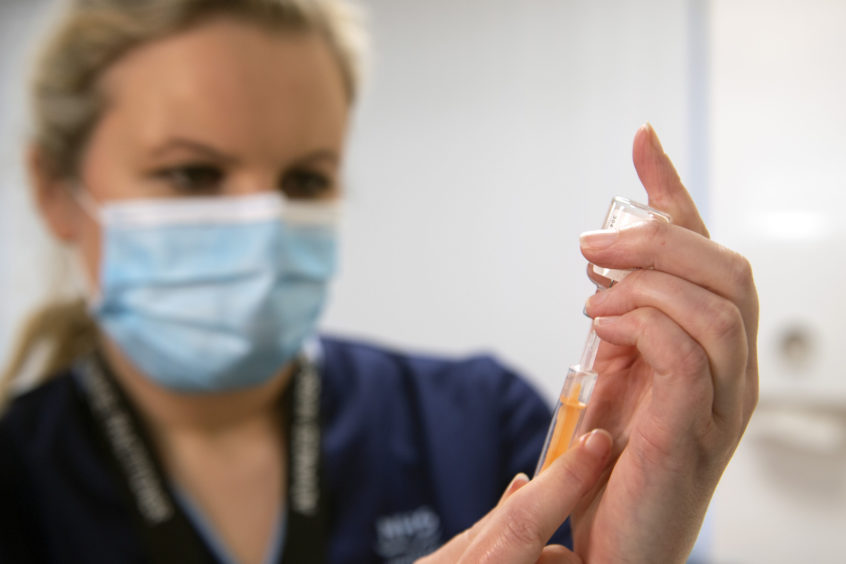 A mandatory vaccination policy being imposed by CNR International will likely prove difficult to enforce, according to leading employment experts.
Last week the Canada-headquartered operator unveiled the policy, which it said would apply to "all company staff, and individuals working under direct contract", in the UK North Sea.
It is believed to be the first operator to introduce the measure, which it said would take effect from December 1, with exceptions only for "those individuals with verified medical or religious reasons".
Tricia Walker, employment law specialist from Burness Paull explained: "Where employers wish to mandate vaccines, difficulties will arise in a situation where there might be a loyal employee, with lengthy service, who refuses to get vaccinated."
Ms Walker highlighted the precedent of requiring vaccination against other diseases to enable overseas travel in some roles, though noted that this was unlikely to apply in the case of UK workers who are not moving internationally.
"Where work requires overseas travel there may be separate requirements of the host country of course. There are countries where vaccine passports may be required, for example. Yellow fever can be fatal, and employers can require employees to be vaccinated against yellow fever, tetanus or other diseases before travelling to certain countries," she said.
"However, if multijurisdictional travel is not a requirement of the job, then understanding the justification for mandating the vaccine will be key."
The Unite union has also previously stated it would take legal action against any company seeking to pursue a "jab or job" policy.
HR charity CIPD has noted in its online employer guidance for COVID-19 vaccination that: "Employers cannot require employees or potential employees to be vaccinated, unless they work in a sector (such as care homes) where a legal requirement has been introduced."
Ms Walker's colleague at Burness Paull, partner Andrew Knight, said: "As things stand, the only sector in the UK in which we have seen legislation mandating the vaccine is in the elder care home sector in England (and that legislation is currently the subject of legal challenge via a judicial review application).
"Given this clear national policy background, a workplace requirement for vaccination will inevitably create legal risks for employers."
'Complex legal questions'
Addleshaw Goddard legal director, Robert Phillips, raised similar issues: "Vaccination policies raise complex legal questions which, at the moment, don't have straightforward answers.
"There may be good reasons why workers remain unvaccinated.  Responsible employers will recognise the differing circumstances and concerns of their workforce and balance these with all other relevant interests before making decisions.
"Ultimately, employers will be entitled to implement and enforce reasonable vaccination policies that strike a proportionate balance between each individual worker's rights and circumstances, and the employer's legitimate business aims."
In a statement to Energy Voice, CNR said: "The decision to implement the policy was made with the health and safety of all company staff, and individuals working under direct contract with CNR International in mind, and is consistent with our Canadian operations.
"The safety of our workforce is a core value of CNR International and the company believes vaccination is the most effective practical measure to keep our staff safe from the impact of COVID-19."
Other firms including BP have chosen not to pursue mandatory vaccinations.
Industry body Oil & Gas UK has been encouraging vaccine take-up across the workforce, but has not called for mandatory enforcement.