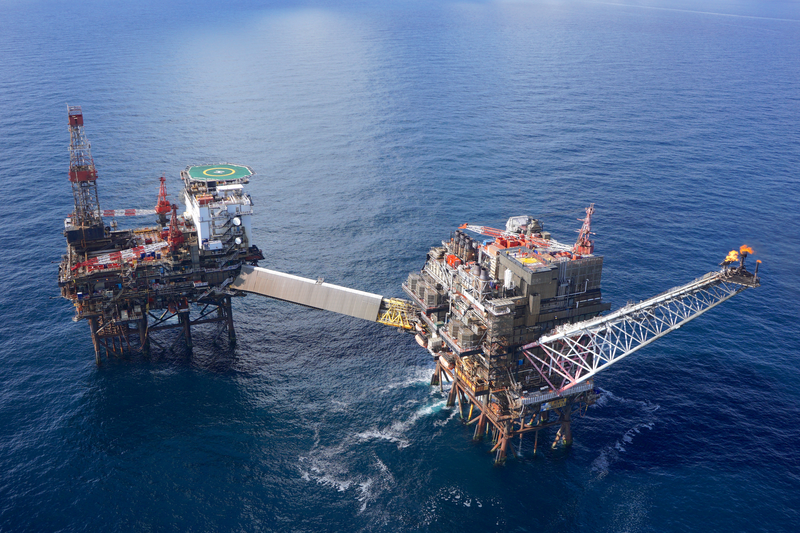 TotalEnergies E&P UK (TEPUK) has handed in an environmental impact assessment (EIA) for proposed new drilling at the Alwyn Area – a key step en route to regulatory approval.
The documents were submitted to the Offshore Petroleum Regulator for Environment and Decommissioning (OPRED) on 23 September.
TEPUK is proposing the drilling of a new exploration well in the Alwyn East field as part of a wider life extension strategy in the Alwyn Area, which comprises eight other fields: Alwyn North, Dunbar, Ellon, Grant, Nuggets, Forvie North, Jura and Islay.
Facilities at Alwyn North consist of two bridge-linked platforms, North Alwyn Alpha (NAA) and North Alwyn Bravo (NAB), which lie 85 miles east of Shetland and 5.5 miles from the UK/Norwegian median line, in water depth of 130 m. The Alwyn East field is a further 3.7 miles to the north east.
TEPUK, which owns and operates the project with a 100% interest, intends to tap Alwyn East using extended reach drilling as a sidetrack from an existing wellbore located at the Alwyn North platform. Production would feed directly into the Alwyn North facilities.
This would require upgrading of topsides facilities – work which TEPUK says is already ongoing – but would not require any new subsea facilities.
If successful, oil would be mixed with fluids from the other fields in the Area and processed on Alwyn North, before being exported via the Cormorant Alpha pipeline to the Sullom Voe Terminal.
Gas would be processed through the platform gas separator prior to export to St Fergus via the St Fergus Terminal pipeline system.
Forecast production from Alwyn East (P10 values) would see peak gas production over six years from 2023-28, with flows of just over 1.5 million cubic metres per day. Production would decrease from 2030 onwards.
The Alwyn East drilling campaign is slated to begin in spring 2022, and will take up to a maximum of 175 days, TEPUK said. First oil is expected by September 2022.
Emissions statement
In its environmental statement, TEPUK also goes into detail regarding the implications of its plans in terms of emissions. Notably it says that Alwyn NAB, which provides power generation for the NAA and Dunbar platforms, was designed to accommodate greater production from the Area and is therefore equipped with four gas turbine generators.
In the second half of 2020, it embarked on a new initiative to enable running on only two generators as much as possible during normal operations, which the company says has made "a major step change in emissions reduction on the platform." over the last two years.
Two-generator operation is now its base case, though TEPUK says a third generator would need to be used during some of the Alwyn East drilling campaign so that it can be completed safely. Once drilling is complete, it expects the platform to revert back to two generators.
More widely it adds that: "The forecast carbon intensity of the Alwyn area clearly shows that the production of Alwyn East significantly reduces the carbon intensity of production from Alwyn over the short to medium term. This demonstrates that the inclusion of Alwyn East results in a more efficient use of energy to produce the hydrocarbons and operate this platform until CoP of the Alwyn area."
Combined with other carbon-saving measures across the Alwyn North asset, it expects overall emissions "will show no great change from those reported in recent years."
Public consultation on the project will now open until 22 November 2021, after which the Secretary of State and OGA will form decisions on the project.
TEPUK's submission comes two weeks after OPRED declined to approve field development plans for Shell's Jackdaw gas condensate project.
Shell is currently proposing changes to its plans, while the regulator has requested information as to the differences the changes will make to the impact of Jackdaw on the climate, as well as measures that are likely to mitigate any significant bearing on the environment.
Recommended for you

Refining drives doubling of TotalEnergies' second quarter income