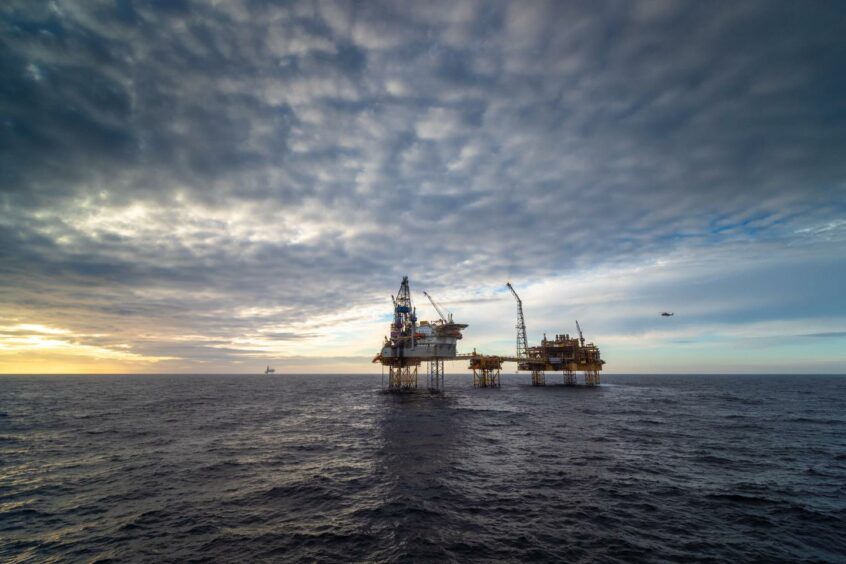 Analysis by consultancy Xodus Group suggests £3.5-5 billion in capital expenditure will be needed to realise the electrification projects required to lower offshore emissions under the UK's North Sea Transition Deal (NSTD).
Speaking at an OGUK webinar on Thursday, representatives from OGUK, the Oil and Gas Authority (OGA), Xodus, ABB and wind developer Orsted discussed the technology, policy and investment required to build out low-carbon power for North Sea infrastructure.
The UK offshore oil and gas sector currently emits around 14 million tonnes CO2 equivalent (CO2e) per year, or about 16% of total energy sector emissions.
Under the NSTD agreed last March, the industry must reduce its production emissions by 10% by 2025; 25% by 2027 and 50% by 2030. While decommissioning and production decline will contribute to a reduction, its current trajectory falls short of the 50% required.
Xodus principal consultant Dan Paterson noted that this leads to a gap of some 1.5-2 million tonnes of CO2e emissions per year in 2030, which must be tackled by other means. Electrification is the most promising solution, with installations powered either by integrated offshore wind, from cables linked to the mainland grid, or a mixture of the two.
He said that around 260-360MW of power capacity would need to be installed by 2030 to bridge the emissions gap.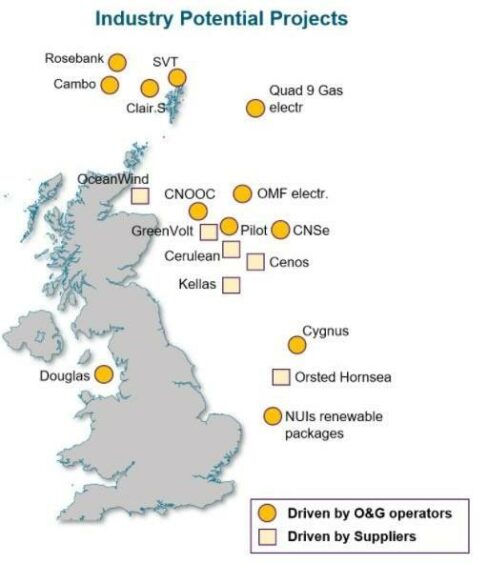 Present initiatives have focused on two offshore wind hubs in the central North Sea and outer Moray Firth, which could electrify between 10 and 15 assets and deliver "the vast majority" of emissions reduction required, he added.
Xodus said around £3.5-5bn would be needed to realise these reductions.
Spread across the whole basin, this equates to around £1.1-1.6 per boe in 2030 (in real terms), it estimates, though the costs of adaptations at individual asset will vary widely.
"In our experience, from a cost perspective, to modify the platform topsides could cost in the range of £10-30 million per asset, whereas full electrification could range from £50-250 million depending on the number of gas-driven turbines electrified or the need for a bridge linked platform," Mr Paterson said.
"We see smaller scale partial electrification as a potential opportunity to decarbonise assets that are currently considered stranded and not near hub projects."
Mr Paterson also discussed the potential for electrification activity to be amalgamated alongside work for major schemes such as ScotWind, so that project schedules and grid capacity constraints could be aligned as best as possible.
He said the sector would "need engagement between regulators to understand that feasibility."
Meanwhile, further studies into potential projects are ongoing following the award of the OGA's competition late last year, which saw three consortia win a share of £1m.
Orsted won £239,360 to address the technical and commercial requirements of connecting wind farms with offshore platforms, alongside partners Neptune Energy and Goal7.
Now dubbed Project Neos, the four-month feasibility study will use the Hornsea offshore wind farm and an existing gas platform in the Southern North Sea to explore the optimal technical design for a stable and reliable power supply.
Recommended for you

Equinor expects £80m investment in Rosebank FPSO electrification