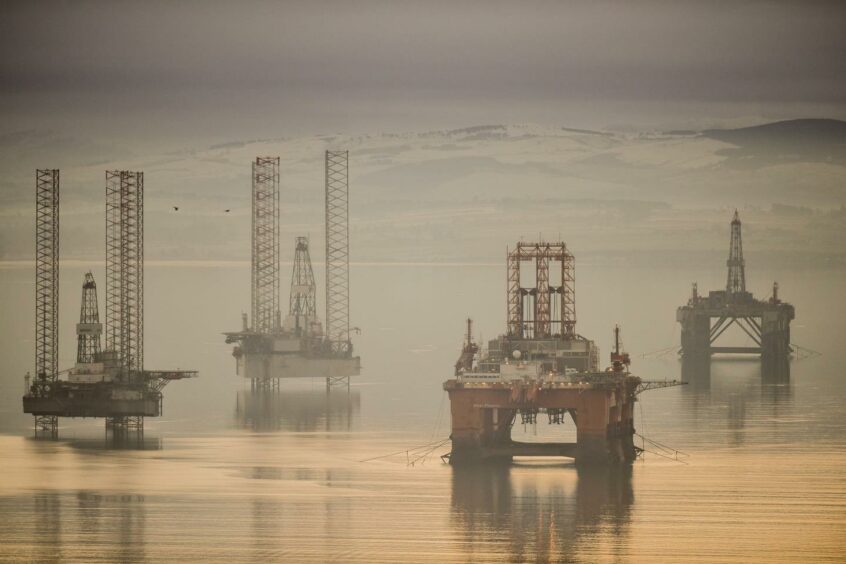 Oil and Gas Authority (OGA) chairman Tim Eggar has added his name to the list of those opposed to a windfall tax on North Sea companies.
Mr Eggar says such a measure would do nothing to address the global supply and demand imbalance that has led to record gas prices in recent months.
In an op-ed in the Daily Telegraph newspaper, he also warned that a levy on oil and gas companies would weaken their ability to invest in new gas schemes and renewables.
Calls for the UK Government to raid the profits of the likes of BP and Shell have gained momentum in recent days.
The supermajor's have reported colossal profits for 2021, reversing losses from previous years as oil and gas prices bounced back.
At the same time there are fears about a cost-of-living crisis as households brace for a dramatic rise in their energy bills from April.
Mr Eggar said: "Britons had a shock last week when many people's worst fears were confirmed – that energy bills would soar, leaving households to contend with a huge rise in the cost of living.
"This news was matched by demands for a windfall tax on oil and gas companies. This was not surprising as gas price increases coincided with big companies announcing healthy profits, albeit following two years of poor returns and dividend cuts which hit pension funds. Fortunately, the Chancellor moved swiftly to oppose these demands."
Abigail backlash
Mr Eggar, a former energy minister in the government of John Major, also addressed backlash to the OGA's recent decision to approve Ithaca Energy's Abigail project.
Climate campaigners branded the oil and gas scheme "tiny", adding it would be of "little to no benefit" to the UK.
Mr Eggar said: "We are indisputably facing a climate emergency, coupled now with a painful energy price hike. Emergencies require a rapid and often improvised response, dictated by short-term considerations.
"But, for the challenges we face today, this approach would be counter-productive. While simple slogans are helpful for raising public awareness, they don't address complex challenges."
A managed transition
North Sea oil and gas production is under the public spotlight like never before, prompted by growing concerns about climate change.
While companies are making progress in cleaning up their operations, some politicians and campaigners want the pace of transition to increase, particularly with the UK in the midst of gas induced energy crisis.
Oil chiefs have stressed though that moving too quickly would threaten jobs and reduce the industry's ability to transition.
"I was Energy Minister in the early 1990s and am acutely aware that we largely failed to replace the jobs lost in coal-mining communities; thus contributing to the need for levelling up in the 2020s. This fate must not befall oil and gas workers as we transition to renewables," Mr Eggar said.
"Production from oil and gas fields will naturally decline, with associated effects for tax receipts and jobs. But, almost uniquely in the UK, we have the opportunity to repurpose facilities and skills, and to invest in carbon, capture and storage (CCS) and hydrogen alongside the offshore wind sector.
He added: "The UK can be world-leading in this transition, through the skilful use of our natural and human resources.
"But to succeed we need realism, grown-up discussions, commitment from the public and private sectors and strong leadership."
Recommended for you

BP, Equinor and Ithaca Energy team up on West of Shetland electrification