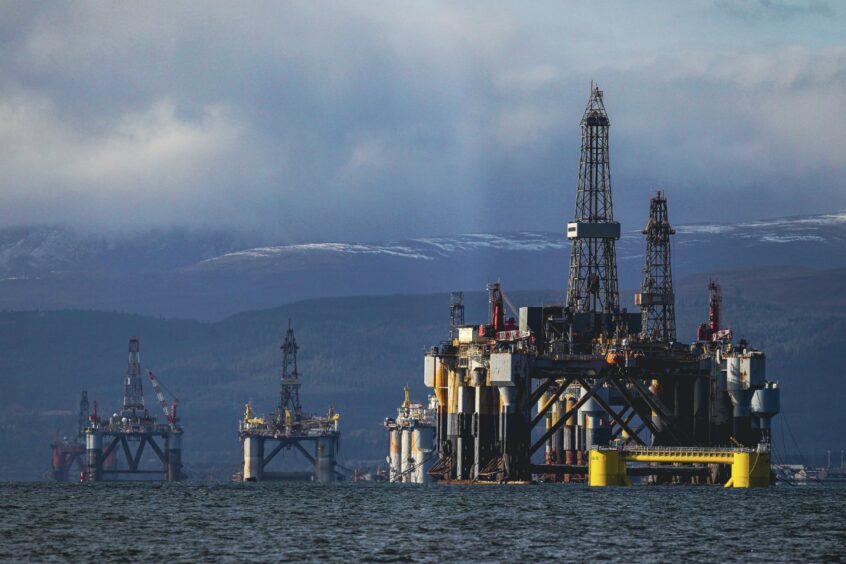 A new report finds that new oil and gas licensing is not compatible with the UK's climate commitments and targets set out by the Paris Agreement.
The report, commissioned by environmental campaign group Uplift and authored by research fellow Daniel Welsby and a team at University College London (UCL), says that approving new North Sea fields would push the UK past its commitments to align with a 1.5°C warming limit.
It recommends a moratorium be placed on all new oil and gas fields, and calls on the government to focus efforts on supporting the transition to a low carbon economy, both domestically and internationally.
The authors say that to be aligned with a 50% chance of limiting climate change to 1.5°C, UK oil and gas extraction must decline at rates of 6% and 7% on average per year, respectively.
Notably, this already aligns with the Office for Budget Responsibility's (OBR) assessment for the North Sea, which assumes the same decline rate over the medium term.
Yearly decline rates for the basin have been between 5% and 10% since UK production peaked in 1999.
Based on UCL's decline rates, cumulative oil and gas production between 2018-2050 would amount to some 5.6 billion barrels of oil equivalent (boe) for oil, and 3.5 billion boe of gas.
This would mean leaving approximately 10 billion boe of oil and 6 billion boe of gas in the ground, based on the authors' estimates of the total UKCS resource base.
Estimates from the Oil and Gas Authority (OGA) have put remaining UK oil and gas resources – including discovered and undiscovered – in the range of 10-20 billion boe.
CCS pace needed
Moreover, UCL's modelling includes a major roll out of technologies which can contribute to negative emissions, such as carbon capture and storage (CCS).
The authors suggest that 38 million tonnes of CO2 must be captured and stored per year by 2030 in their central scenario, rising to 57 million tonnes in 2050 if warming limits are to be met.
At present, the Climate Change Committee (CCC) expects only 5 million tonnes per year of UK capacity in 2030, increasing to 58 million tonnes by 2050.
The UCL report also points to a roadmap released by the International Energy Agency (IEA) last year, which said no new oil and gas fields should be developed globally beyond those already sanctioned, if the global energy sector is to achieve net-zero emissions by mid-century.
However, all analyses do anticipate ongoing demand for hydrocarbons. In 2050, the CCC's Balanced Net Zero Pathway sees UK demand of just below 20 million tonnes of oil equivalent (about 137 million boe) each for oil and gas.
The UK is expected to be a net importer of hydrocarbons out to 2050, while production is forecast to continue declining even with new fields and new licensing activity.
The industry has argued that decreasing domestic production will make the UK more reliant on imports, which may also have a higher carbon intensity.
Climate checkpoints
Uplift's report comes as the UK's Department for Business, Energy and Industrial Strategy (BEIS) consults on proposed 'climate compatibility checkpoints' for new oil and gas licences.
The checkpoint would be carried out before each future offshore licensing process and is aimed at ensuring any new permits awarded are in keeping with the UK's climate change commitments.
The CCC is due to provide its response on the checkpoints next week.
However, the report authors warn that any new UK production risks adding to existing extraction elsewhere in the world, as it does not ensure that other potential incoming supplies are offset.
"To truly align new fossil fuel production in the UK with global climate targets, the climate compatibility checkpoint would need to explicitly identify which projects elsewhere in the world would not produce," the report states.
"This places a high burden of proof that would have to be met prior to giving new UK projects the green light."
In that context, they say this also puts the viability of developments such as the Cambo oilfield "under significant doubt."
Tessa Khan, director of Uplift, told Energy Voice: "The clear conclusion of this research – that new oil and gas licences are not compatible with keeping the climate within 1.5°C – exposes the futility of the UK government's current efforts to demonstrate that new oil and gas licences are 'climate-compatible.' You cannot square that circle.
"The government should stop equivocating, end new oil and gas licensing, and instead throw its weight behind our world-leading renewables sector."
Fast-track fields
Meanwhile, reports emerged in early February that the government would 'fast-track' key North Sea projects this year.
Six fields were named in a report by the Daily Telegraph, though most have already received initial approvals.
Responding to the reports in the House of Commons, Minister of State for Business, Energy and Clean Growth Greg Hands said: "The fields referred to in these reports are already licensed, some dating back to as early as 1970, and are now going through the usual regulatory processes. All proposals are subject to a rigorous scrutiny process prior to consent, as opposed to licensing, by our expert regulators, including an environmental impact assessment and a public consultation.
"No decisions have been taken by the regulators, so it would be inappropriate to comment further on that process."