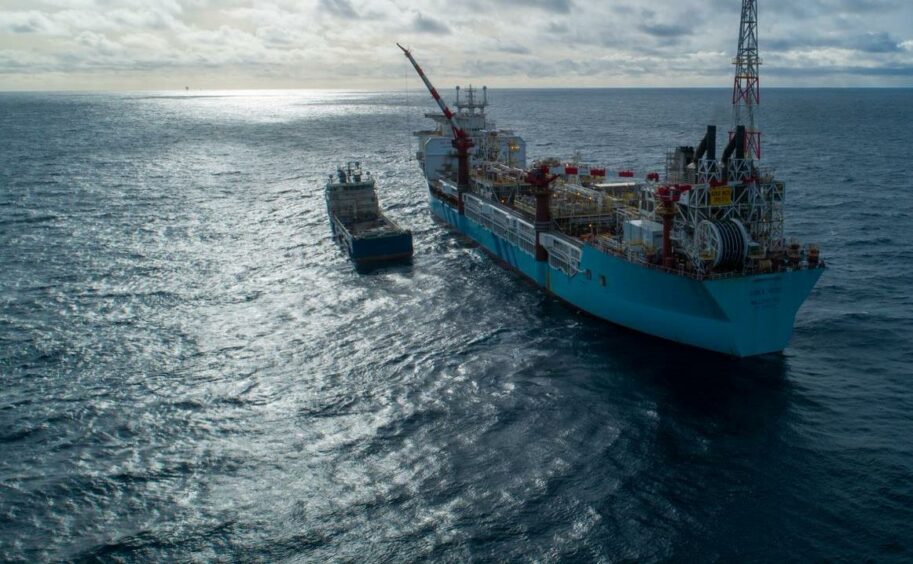 Hurricane Energy has submitted a decommissioning plan for the Aoka Mizu floating production storage and offload (FPSO) vessel serving its Lancaster field, less than three years after production began.
The programme was submitted to the Offshore Petroleum Regulator for Environment and Decommissioning (OPRED) in March, though its scope is limited only to the de-oiling, disconnection and sail away of the Bluewater-owned FPSO.
In its submission, AIM-listed Hurricane (LON:HUR) outlined plans for a 23-30 day decommissioning project due to begin in 2023.
It said the programme could begin "as early as Q2 2022," however the firm has recently signed a vessel charter extension, making that outcome look unlikely.
Once disconnected, the vessel will be returned to Bluewater for re-deployment or decommissioning.
The decommissioning of wells and other infrastructure at the field is the subject of a separate programme, however a chart within the submission suggests end-of-life planning is already underway, with cessation of production potentially occurring within Q2 2023.
It is an inauspicious sign for the company's sole producing asset, which only saw first oil in May 2019, and which has since undergone a major reserves downgrade and production issues.
The west of Shetland field lies around 44 miles south west of the Clair field and around nine miles south east of Foinaven and Schiehallion.
The Lancaster early production system (EPS) consists of two horizontal production wells, 205/21a-6 (P6) and 205/21a-7Z (P7Z) tied back to the turret-moored Aoka Mizu FPSO which Hurricane leases from Bluewater.
As of mid-April, P6 is still producing at a rate of 9,150 barrels of oil per day, however P7Z has been largely shut in since November 2020.
Until recently, the future of the field had been tied primarily to an extension of the Aoka Mizu's charter, originally due to end this June, and Hurricane's ability to pay off debt due in July 2022.
Under a new deal agreed with Bluewater in March, the charter has been extended to cover the remaining economic life of the Lancaster field. Either party can give six months' notice to terminate the contract.
The submission of an FPSO decommissioning plan may therefore have been precautionary, in the event that a charter extension could not be agreed.
Prospects for the field have also been buoyed by a new competent person's report from ERC Equipoise (ERCE), which suggests recoverable reserves will be 2.4 million barrels higher than expected.
Overall, 2P reserves for Lancaster are now 5.8 million barrels, with a net present value of $70.8m, in the "best estimate" case.
However, future prospects for the field will depend on continued output from the P6 well, now producing past the reservoir's "bubble point", and with a water cut of 43%.
In its decommissioning programme, Hurricane added that it has already submitted a cessation of production document to the Oil and Gas Authority – now the North Sea Transition Authority – which demonstrated that "against a backdrop of [its] financial position", all economic development opportunities for the field have been pursued.
The regulator confirmed in December that it had no objection to the proposal.
The next key milestone will be the company's repayment of $78.5 million of convertible bonds that are outstanding and due in July 2022.