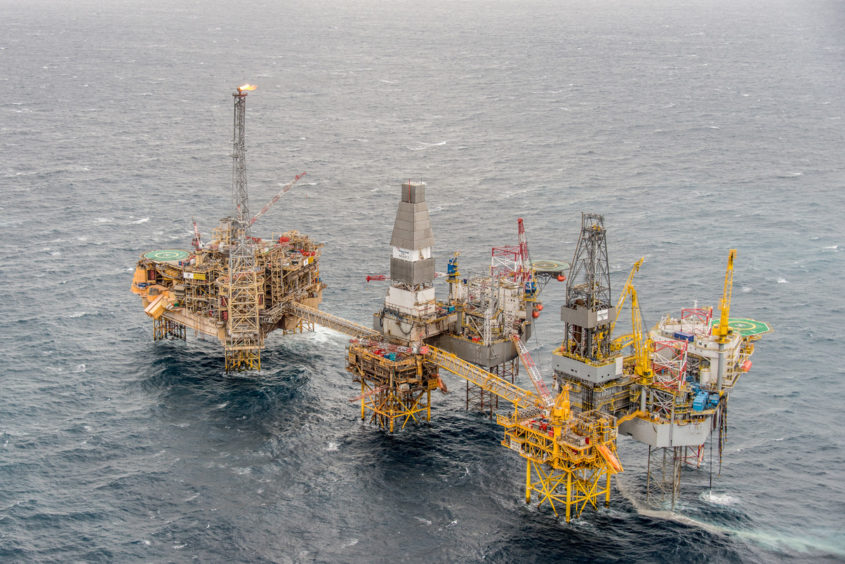 Ithaca Energy has announced the presence of hydrocarbons at its much-anticipated Isabella well, though operator TotalEnergies has yet to confirm commercial implications.
In a trading update Tuesday Ithaca (LON:ITH) said operator TotalEnergies (30%) had informed the firm that signs of hydrocarbons were present in the well.
The company also used the opportunity to confirm its plans to drill the K2 prospect later this year.
Hailed by licence partner Neptune Energy as "one of the most exciting prospects" in the central North Sea, it is hoped appraisal drilling at Isabella will firm up estimated volumes of 120 million barrels of oil equivalent (boe) – a sizeable prize for the ageing region.
Delek-backed Ithaca holds a 10% stake in licence P1820 alongside Total (PAR:TTE), Neptune (30%) and Energean (10%).
Well 30/12d was spudded in early September 2022, and was drilled to a total depth of 4,754m in water depths of 80m. The well encountered hydrocarbons in Upper Jurassic and Triassic sandstone reservoirs, with 148 feet (or 45 meters) of net thickness, the firm said.
Logging-while-drilling and wireline logs were acquired to establish reservoir quality, with TotalEnergies now planning to complete data-gathering before plugging and abandoning the well.
Drilling results will then be evaluated to establish commerciality of the reservoir, with full results expected to be announced in mid-2023.
The gross cost of drilling at Isabella is approximately £66.6 million (of which £6.66m is net to Ithaca).
The prospect lies about 105 miles east of Aberdeen, and 25 miles south of Total Energies' Elgin-Franklin Field, where Ithaca Energy also holds a 6.09% working interest, though several tie-back possibilities for the field have been mooted.
K2 drilling
Separately, Ithaca confirmed plans to carry out exploration drilling at its operated K2 prospect in Block 22/14c of the central North Sea, alongside partner Dana Petroleum (50%).
Located south-west of the Everest gas field and north-west of the Huntington oil field, drilling is expected to commence between June and July 2023 for approximately 41 days in order to determine the presence of hydrocarbons in targeted Forties Member sandstones.
Water depth at the drilling site is approximately 90m and the final planned depth of the drilling is approximately 2,743m.
Advisory firm Envoi has previously estimated resource potential of 102million boe, via numerous geological targets on the block.
Drilling costs will be split 50/50, with Ithaca suggesting charges would amount to some £17m in the case of a dry hole and a further £17m if successful – making for a total success cost of £34m between the partners.
Dana picked up the licence in a farm-out deal with Summit E&P in 2021, and it was recently tipped by analyst Wood Mackenzie as one of the basin's wells to watch in 2023.
Recommended for you

Ithaca Energy ready to summit K2 exploration target