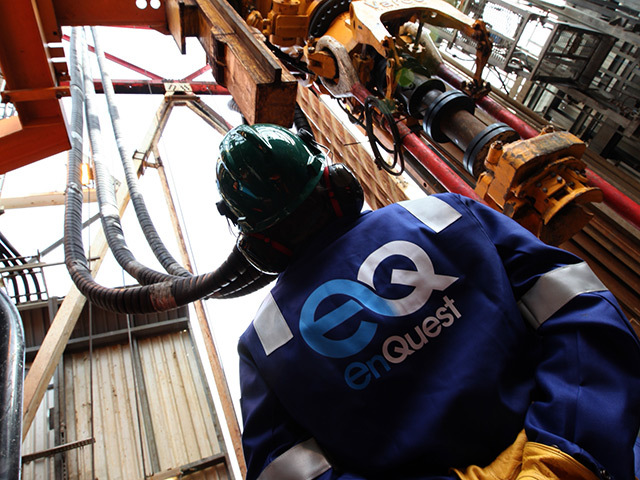 The Health and Safety Executive (HSE) has warned EnQuest (LON:ENQ) over inadequate integrity testing and risk assessment at its Magnus platform.
HSE inspectors visited the platform – which lies around 100 miles north east of Shetland in the northern North Sea – in late November 2022, later reporting that it "did not have adequate arrangements in place for breaking of containment on hydrocarbon systems."
An improvement notice issued by the regulator notes that a procedure for breaking containment on the platform's A3 well flowline relied on a single valve isolation, which the operator "could not demonstrate had been adequately integrity tested".
Secondly, it found that a level-2 risk assessment completed for non-standard isolation had failed to identify suitable additional controls which would have reduced risks to as low as reasonably practicable (ALARP).
Accordingly, the report found the operator had "failed to take appropriate measures with a view to preventing fire and explosion" including measures to ensure the safe production and handling of flammable and explosive substances.
EnQuest has until 30 June 2023 to comply with the notice.
It follows another notice issued for the platform in late 2021, after inspectors found the operator had not drawn up an "inherently safe arrangement" for draining hydrocarbons.
In a statement the company said: "EnQuest can confirm it is responding to an improvement notice ('IN') by the Health and Safety Executive ('HSE') relating to an inspection of the Group's Magnus asset in the northern North Sea in November 2022.
"The IN was raised following review of a completed work activity where the HSE had concerns regarding the isolation arrangements used."
"EnQuest expects to resolve the issues raised by the IN well in advance of the 30 June 2023 deadline required by the regulator."
The company confirmed the most recent notice is not related to the issues flagged in 2021.
The platform first began operating in 1983 and continues to produce today, though has struggled with a number of production issues in recent years.
However EnQuest, which owns and operates the asset with a sole 100% share, reported good progress on resolving the issues last year restoring production to two wells and completing a well intervention by May to help boost output.
The North West Magnus production well, the longest reservoir section drilled this century, was also completed and logged in late July.
Average production from the field for the first six months of 2022 was some 12,754 boepd, 7.9% lower than the first half of 2021.
Recommended for you

Southern North Sea gas leak lands One-Dyas in hot water with watchdog