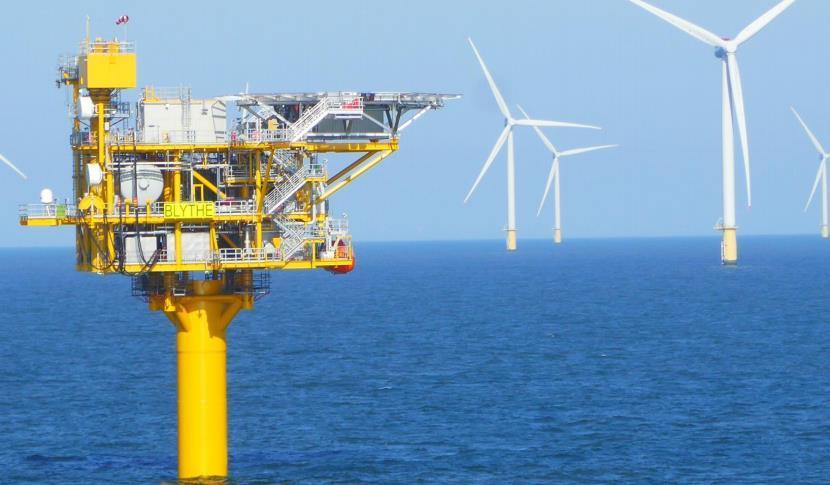 A 50:50 joint venture of IOG (LON: IOG) and CalEnergy Resources (CER) has sanctioned the Blythe H2 well in the Southern North Sea.
It comes just a few days after operations were paused at the A2 well on the Southwark field following failed remediation work.
IOG has been plagued by issues at its flagship Saturn Banks project, and announced last week that flow rates from Southwark indicate it is "clearly uneconomic".
A 'low risk' play
The operator will now prioritise the Blythe H2 well, which will target the field's central high and is "lower risk" – it wont need hydraulic stimulation as Blythe is a more permeable reservoir
In a success case, the well would deliver several key benefits, including higher gas production rates, expected to be initially in the 30-40 mmscf/d range.
It will also yield "lower aqueous liquid arrivals" into the Bacton hub , reducing associated costs, and increase ultimate recovery of Blythe gas reserves.
In the base case, subject to the usual regulatory approvals, IOG expects H2 to spud in March and take approximately three months to drill, complete and hook up.
To cover the costs of the work, the project partners have set aside £13 million for associated platform modifications.
Before any potential tax shelter or investment allowances, that has the a potential payback of under 3 months, IOG said in an update.
Meanwhile, Blythe continues to produce from the H1 well with over 90% uptime year to date – gross gas rates are in the 15-20 mmscf/d range.
Dougie Scott, chief operating officer of IOG, commented: "In light of the Southwark A2 results, it is prudent for us to pause well activities on Southwark. With this in mind, the JV has elected to drill the Blythe H2 infill well ahead of Southwark A1. As a conventionally completed well, H2 has a lower risk profile, lower cost and can be brought into production quicker than A1. H2 can materially increase our production rate which would underpin our cashflow this year.
"As a new management team, we have assembled a multi-disciplinary taskforce to conduct a thorough root and branch review of A2, from planning and design through to execution. While the short-term objective is to inform the optimal solution for A1, the review will also include a detailed evaluation of the risks, mitigations and optimisation plans for other similar assets. As we move forward our investment decisions will be rigorously tested to ensure uncertainties are understood, risks are managed effectively and outcomes are delivered on expectation."
A 'full review' of operations
Meanwhile, the Southwark A2 well has now been suspended and a full review of operations and results has commenced.
The first well on the field was paused in October 2022 following fluid losses in the top hole section – it is currently being re-entered to safely suspend the well ahead of the rig moving to Blythe.
On receipt of the usual regulatory approvals, which are being expedited, the rig will move to the Blythe platform to drill H2.
IOG's new management team is also "rigorously evaluating" the company's subsequent investment options, including drilling plans, to optimise the allocation of capital expenditure.
Rupert Newall, chief executive of IOG, said: "The joint venture is well aligned on the compelling economic and operational case for prioritising the Blythe H2 well, which can pay back rapidly at current gas prices. This will help boost cash flow from mid-2023 while enabling us in parallel to carefully evaluate forward plans. The new management team is also reviewing the entire portfolio from subsurface, engineering, commercial and financial perspectives to ensure that we deploy our capital appropriately.
"Despite recent Southwark challenges, we have stable flow from Blythe into an infrastructure system that we co-own with a high-quality and supportive partner. The purpose of H2 is to significantly enhance that production, reduce water production into the pipeline and minimise associated opex.
"In addition, the Southwark platform and 24″ connection to the Saturn Banks Pipeline System has important strategic value for IOG as a conduit for future production. This could include the joint venture's Central Hub assets and P2589 licence assets, plus potential 33rd Round awards and third-party gas."
Recommended for you

IOG looks to former ConocoPhillips field for next phase of North Sea development