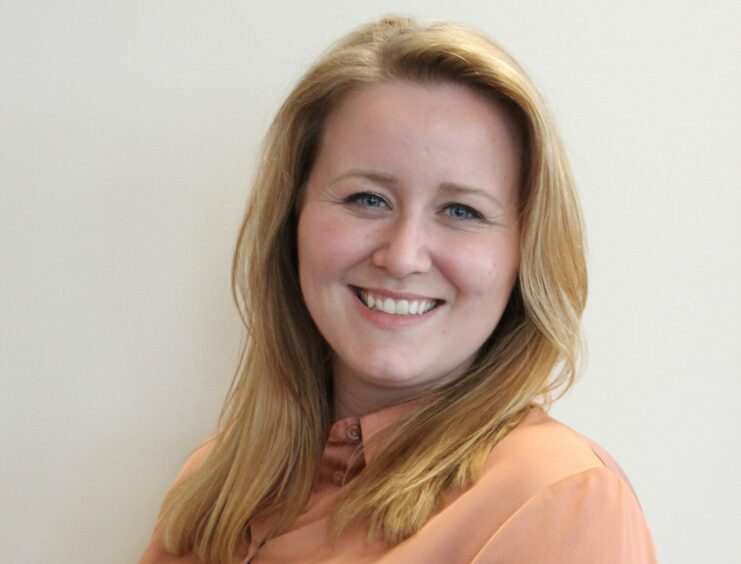 Aberdeen cross-industry gender equality group AXIS Network has announced the appointment of new board leaders, as longstanding head Karen Blanc steps down.
Sarah Clark and Emma Behjat have taken up the positions of chairwoman and vice-chairwoman, respectively, at the Aberdeen X-Industry Support Network (AXIS) which works to increase gender balance in the Aberdeen and north-east energy sector.
The leadership reshuffle comes as the non-profit group looks to make a return to pre-COVID levels of activity and add new members to its growing network.
Ms Clark, an executive business partner to the CEO at Wood, said: "I'm excited to take on this role with AXIS Network. I've been with the group for a number of years, and have seen it go from strength-to-strength and I look forward to navigating through the next evolution of gender equity".
Retiring chair Karen Blanc, global director of inclusion, belonging and people development at Kent, will remain with the group, but will now move into a new role as industry liaison.
"It's a pleasure to be supporting Sarah and Emma in their new appointments, and I'm already excited by the fresh ideas and enthusiasm they bring to driving us forwards in our goal of a gender equal energy sector in Aberdeen and Scotland," she said.
"I have loved my time as chair of the group, and I'm proud of what we've achieved together over the last few years.
"Despite COVID, I feel Aberdeen has moved beyond tokenistic efforts towards inclusions to tackling the hard stuff. Our 40 pledge signatory organisations have recently taken part in an audit of their gender equality activity, and I'm looking forward to working with them to further advance this in my new role."
Meanwhile Ms Behjat, business development manager at Intertek, recently welcomed her second child and is taking a short maternity break from the group before fully commencing her role.
Exiting vice-chair Erica Kinmond, principal employment solicitor at Aberdeen University, will now retire fully from the group, having served as part of the network committee since 2017.
The sector is making progress on gender balance and equity, with Offshore Energies UK finding that the average gender pay gap narrowed by around three percentage points between 2018 and 2021.
Yet an investigation by Energy Voice last year found women in the sector still faced challenges in accessing basic facilities and amenities offshore. Another report found female employees also encountered barriers at middle-management level – something that could be particularly difficult for new mums.
AXIS will shortly be recruiting for further new committee and sub-committee members – anyone interested is encouraged to register for email updates at axisnetwork.co.uk.
Recommended for you

Tackling the stigma of shared parental leave