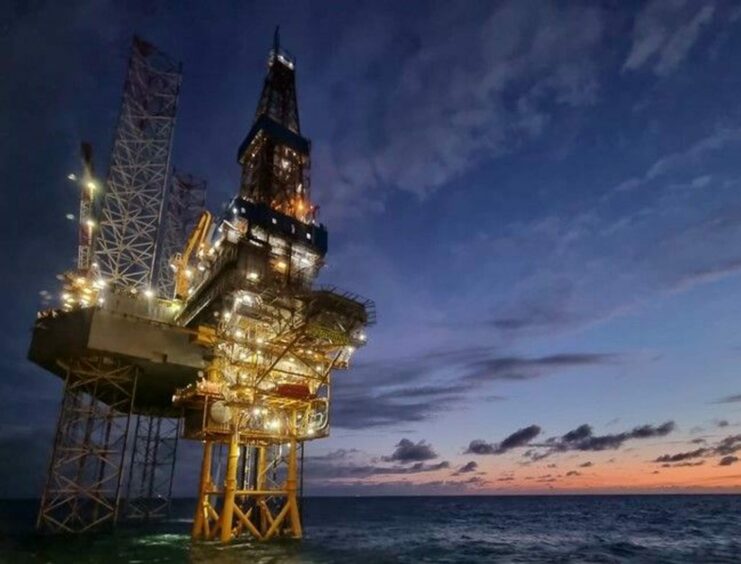 IOG hit out at the government's energy profits levy in its annual results, in which it reported a loss following a raft of delays and production issues across its Saturn Banks project.
The southern North Sea-focused independent (AIM:IOG) said shifting policy and additional tax burdens would "weaken energy security" and presents a "clear risk" to the upstream sector.
IOG posted a pre-tax loss of £17 million for full-year 2022, though this rose to £28.4m once its tax liabilities were included.
Sales revenues reached just shy of £80m and supported a gross profit of £51.8m, however a major impairment on its Southwark field and the impact of the UK's Energy Profits Levy (EPL) weighed heavily on the final tally.
A reduction in 2P reserves at Southwark resulted in a £43.4 million impairment, IOG said, while a reclassification of resources at its Nailsworth and Elland gas fields to 2C contingent also prompted a write down of £7.6m.
The firm has been plagued by issues at its flagship Saturn Banks project, ranging from unstable drilling rigs to compressor functions and most recently poor flow rates at Southwark, which led the operator to confirm last month that its A2 well is "clearly uneconomic" despite months of remediation work.
"Whilst EBITDAX of £63.1 million demonstrates our underlying profitability, the year was overshadowed by a number of operational and subsurface challenges which led to production, revenue and profitability being below our expectations," chief executive Rupert Newell stated.
"The full year loss of £18.7 million reflects the impact of £52.6 million of asset impairments following the very disappointing Southwark A2 well result."
EPL share price impact
IOG also echoed its peers in pressing for "a stable and balanced fiscal regime" – decrying interventions from government which it said "will likely weaken energy security."
"The introduction, swiftly followed by the extension, of the Energy Profits Levy (EPL) presents clear risks to upstream investment and industry competitiveness," the company said in its review.
"The 75% marginal tax rate, without price floors or allowances for smaller projects, is now effectively one of the world's most punitive fiscal regimes."
While ultimate amount of tac paid under the EPL will vary depending on production volumes, IOG said its published accounts reflected a 2.2 p/share value impact on the company.
Licence extensions
IOG also confirmed it has bid for nine southern North Sea exploration blocks across five licences as part of the 33rd UK Offshore Licensing Round with partner CalEnergy Resources.
All target licences are adjacent to existing Saturn Banks licences and contain discovered resources, it said, offering both redevelopment opportunities and near-field exploration potential.
"If successful, these applications could add tangible value to all of our gas hubs," it stated.
However, IOG has also applied for several extensions to its existing licences due to "unexpected delays."
Licence P2442 contains the Abbeydale gas discovery, and the Kelham North, Kelham Central, Thornbridge and Thornbridge Deep prospects. An appraisal well is to be drilled on the licence by the end of its initial term of 30 September 2023.
IOG said it had formally requested a six-month extension to that term to allow for more time to drill the well – a request currently under review by regulator North Sea Transition Authority (NSTA).
Similarly, Licence P2438 containing Goddard has already been extended by 12 months to 30 September 2023, to allow for drilling of an appraisal well. Given these delays, IOG has requested a further six month extension from the NSTA.
IOG was more bullish on the prospects for work at Blythe, where a second well is currently being drilled.
"We remain a production company with cashflow which we expect to be significantly enhanced in mid-2023 by the Blythe H2 well," it said.
Recommended for you

Neptune Energy expects £53m windfall tax hit as budget looms