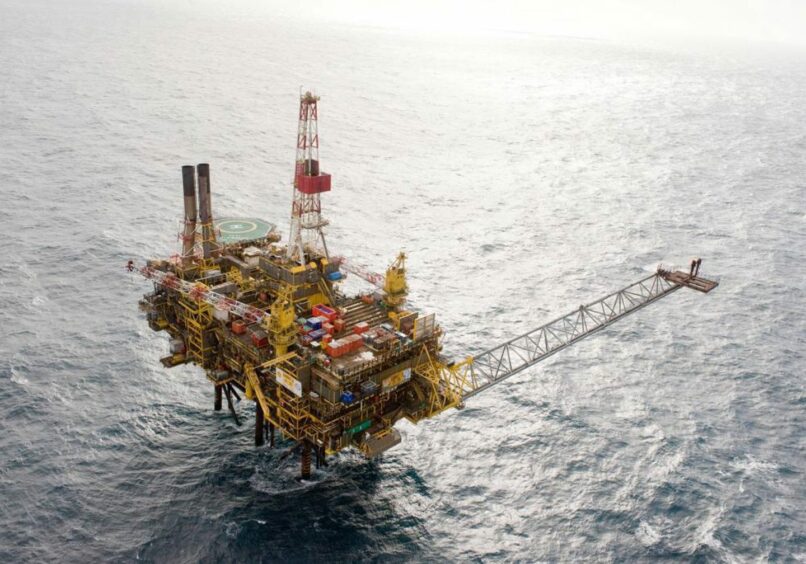 Dozens of North Sea oil and gas workers have ceased a long-running union dispute after securing a pay rise of up to £9,000 each.
According to Unite the Union, around 120 offshore workers employed by Wood Group "overwhelmingly accepted" an improved wage offer of six per cent.
The pay increase is in addition to a four per cent increase awarded by the Energy Services Agreement.
Unite said workers on the Gannet, Nelson, Shearwater and Brent Charlie installations will receive a pay rise of between £8,000 and £9,000 alongside improvements to sick pay and Shell's clawback policy.
The pay dispute began in April this year and workers had rejected two previous offers from Wood Group.
Unions welcome deal
Unite general secretary Sharon Graham said the deal was a significant win for the union members on the platforms, ranging from electrical, production and mechanical technicians to pipefitters, platers, riggers and deck crew.
"It's another significant win for Unite in the offshore sector," Ms Graham said.
"Unite does what it says on the tin: we deliver better jobs, pay and conditions for our members".
GMB Scotland, another union representing offshore workers in the North Sea, also welcomed the deal.
GMB Scotland organiser Alan Ritchie said the agreement was a good deal for its members and the latest to protect pay and conditions offshore.
"Offshore workers are facing the same rising cost of living as every other worker and deserve to see the value of their pay secured in such challenging time," Mr Ritchie said.
A spokesperson for Wood Group said the company was "pleased to have reached agreement with the trade unions to conclude this dispute".
"Our focus remains on delivering safe, reliable operations in the UK North Sea," the spokesperson said.
A spokesperson for Shell said the company "welcome this positive outcome".
Pay disputes have affected numerous North Sea operators this year, with Unite balloting close to 1,300 workers on strike action in February.
Feelings of injustice within the oil and gas sector have been particularly acute with firms posting record profits recently.