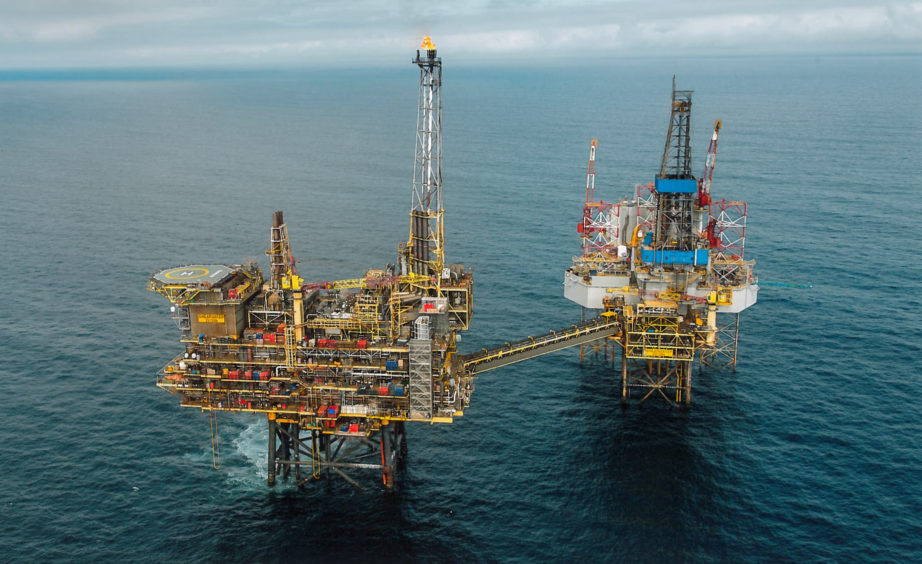 The UK's offshore regulator has published details of the companies which have secured licence offers as part of its latest North Sea Licensing Round.
Announced on Monday by the North Sea Transition Authority (NSTA) the 27 new licences offered are the first batch to be awarded from 115 applications made as part of the 33rd Licensing Round.
The first tranche covers 55 blocks across the central and northern North Sea, and west of Shetland. Additionally six further blocks, which were also ready to be offered, have been merged into five existing licences.
New data shows 14 companies and their subsidiaries have been offered acreage – including several joint ventures – and with a variety of firm and contingent work commitments.
The blocks awarded were identified as not requiring further assessment and prioritised above other applications to prioritised "because they have the potential to go into production more quickly than others," the regulator said.
It hopes the advance will "let operators press ahead with their plans to explore and develop oil and gas resources".
A breakdown of licence offers by North Sea area is below.
Central North Sea
Companies which have received offers the central region include Shell, Equinor, Ithaca and TotalEnergies, among others.
Shell secured a series of offers across the area, including around its operating Pierce and Jackdaw fields and the Shearwater hub.
A Shell spokesperson told Energy Voice: "We are pleased to confirm that Shell UK has been awarded a number of exploration licenses in the UK's 33rd Licensing Round. New exploration is important to back up the key role domestic oil and gas production plays in delivering security of energy supply to the UK.
"It also supports Shell's aim to deliver more value with less emissions as we continue our journey towards becoming a net-zero emissions energy business by 2050."
Anasuria Hibiscus also secured offers around the north of Block 15, close to licences connected with its proposed Marigold Cluster, and another offer to merging 15/12a with the existing P2518 licence.
Ping Petroleum has been offered a new permit at Block 21/2a, next to its Avalon  development at 21/6b.
At Block 16 Finder Energy has secured a licence at Boaz with Equinor. CEO Damon Neaves said: "Boaz is an exciting prospect because of its potential size and our partnership with Equinor on this license opens up development pathways linked to gas markets in Western Europe."
The company expects to provide a full update on the project "soon".
Eni meanwhile has been offered several licences across the southern area, including near the producing Auk field.
In Block 23 TotalEnergies and BP have been awarded the opportunity to merge two further blocks into the P2544 licence awarded in 2020.
Ithaca too has picked up several offers across the region, some which include areas next to the Greater Stella Area and the producing Vorlich field in Block 30.
Tangram Energy has seen further area added to its P2517 licence containing the undeveloped Thunderball discovery in the Moray Firth.
Through its acquisition of Tailwind, Serica Energy has also secured a 100% interest in Block 29/2a, and will carry out studies to determine the feasibility of re-developing the decommissioned Kyle using a tie-back to the Triton FPSO vessel via the Bittern field.
Northern North Sea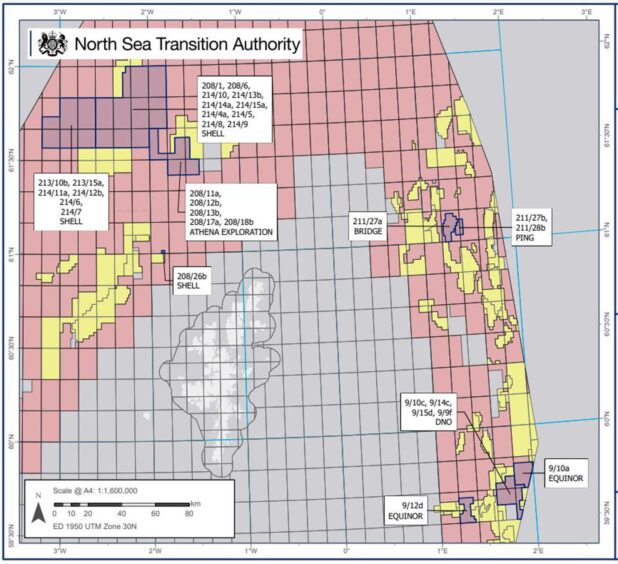 In the northern sector Ping Petroleum has been provisionally awarded acreage around the Hutton fields, west of the extensive Brent field in Block 211.
Adjacent to that Bridge Petroleum has secured another licence bordering its  proposed Galapagos development (formerly North West Hutton).
DNO has been awarded a large parcel around the Bruce field across Block 9, in partnership with Norwegian-focused producer Aker BP.
This lies next to a separate offer to Equinor on the UK-Norwegian border at 9/10a.
Equinor confirmed it had been awarded a total of three operated licences at J-structure, Bluebeard, Burdock in addition to one as a partner with Finder.
"The offered licences, which are all located in the Northern North Sea, expand upon Equinor's current positions in the North Sea and are in line with Equinor's strategy to prioritise infrastructure-led and cross-border exploration and developments," the company said.
West of Shetland
West of Shetland, explorer Athena has scooped a range of potential offers in partnership with Triangle Energy. The company, which is focused on "new and underexplored plays" in Atlantic seaboard basins, already has four innovate licences in the region secured in a 2020 round.
In a statement, the company told Energy Voice: "Athena continues to build an inventory of UKCS gas opportunities which we believe will help maintain the energy security of the UK as it moves through the energy transition."
Shell also has potential new acreage at Block 204, near to the eponymous BP-operated project in which it is a sizable stakeholder.
Much larger areas have also been offered to the supermajor further to the north across Blocks 214 and 208.
Recommended for you

North Sea firms hand back swathes of licences to NSTA regulator