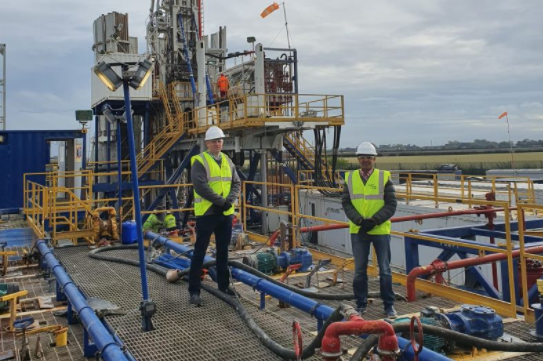 Reabold Resources has hit back at a shareholder group's latest attempt to oust its leadership, pointing to a series of 'material deficiencies' in due process.
A group led by Kamran Sattar of Portillion Capital – who has made numerous takeover attempts of Reabold (AIM: RBD) in the past – launched a new bid in early November, claiming his cohort has "lost all confidence" in the company's board.
A letter sent on behalf of 13 shareholders representing around 7.84% of the company's share capital – referred to as the Pershing nominees – pointed to a series of issues, including the recent sale of West of Shetland-focused Corallian Energy to Shell.
The requisition notice also proposed several resolutions including the removal of Reabold's co-CEO Sachin Oza, and to oust senior management from their director positions.
In their place, Mr Sattar was proposed as chairman, while Andrea Cattaneo – founder of Africa-focused Zenith Energy Ltd – would become CEO.
It sought a shareholder vote on the proposals as part of a requisition meeting within 28 days.
However, on Tuesday Reabold issued a formal statement on the matter, reporting that the documentation it received "contains several material deficiencies" and is therefore "not a valid requisition notice" under section 303 of the Companies Act.
Reabold said it did not wish to deny "any member the right to convene a general meeting under the Act" but that any attempt should be balanced "against due and proper process".
It said the notice in question included "specific invalid resolutions" proposed by the shareholders which would raise "complex legal challenges" for the company.
With respect to Mr Oza, it said the company's articles of association do not give shareholders the authority to appoint or remove individual directors from management roles, and that the proposal is therefore not "a valid binding" resolution.
Other demands, including that Mr Oza and CFO Chris Connolly be appointed as directors, were also found to be invalid owing to there having been no prior discussions with each candidate.
"A valid requisition notice of this nature must, under the articles, enclose a notice of willingness to act from each proposed director. No such notices were enclosed." Reabold said.
Finally, as of Tuesday, the company said it had only received an electronic copy of the notice, as opposed to a hard copy as required by the company's articles.
Reabold said it had informed the group of the actions it needs to take to call a valid meeting and has invited Pershing to procure that a valid request under section 303 of the Act is submitted.
"If and when the Company receives a valid requisition notice from Pershing, the Board will respond to it in accordance with the Act and will share its views on the proposals with shareholders.
In the meantime, it advised shareholders to take no action.
Recommended for you

Fresh bid to oust leadership of North Sea player