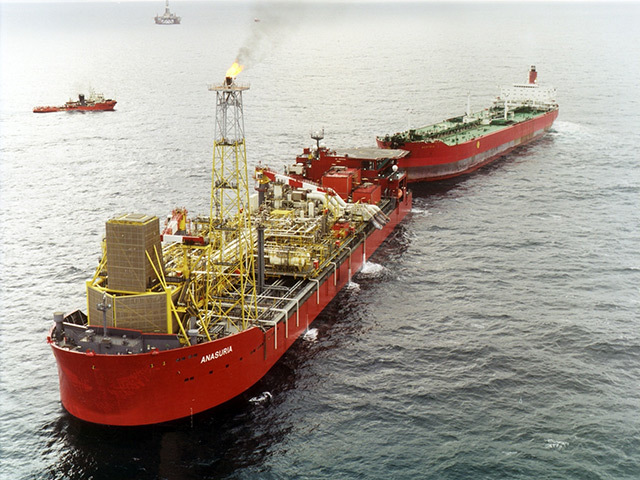 Ping Petroleum has confirmed the completion of a farm-in deal for the Fyne field in the North Sea, with plans for a one-well development due online in 2026.
In a statement on Tuesday Ping's UK arm announced the completion of a deal for Licence P2451 containing Fyne, which lies near the Anasuria floating production, storage and offloading (FPSO) unit in the central North Sea.
Ping and its cluster partner Hibiscus Petroleum announced in September they had each entered into "separate but identical" farm-in agreements with Rapid Oil. These give Ping and Hibiscus 42.5% of the licence each and leave Rapid with 15%.
A separate announcement by Ping's Malaysian parent DNEX (KLSE:DNEX) confirmed the deal was able to proceed, having fulfilled conditions set by the North Sea Transition Authority (NSTA).
Ping and Hibiscus already have a North Sea joint venture in the form of the Anasuria Operating Company (AOC), which operates the cluster of the same name.
Fyne has an estimated 75 million barrels equivalent of stock tank oil initially in place and lies in Block 21/28b, at a water depth of about 90m, around 10 miles from the Anasuria FPSO.
The development plan for Fyne would see a single well development tied back to the FPSO, with first oil mooted in 2026.
With the acquisition complete, Hibiscus is set to take over as operator of the field development, though responsibility would transfer to the AOC venture once production begins.
The cluster also incorporates the Teal, Teal South, Guillemot A (Ping, 50%) and the Cook field, in which Ping has a 19.3% interest.
Ping's managing director Zainal Abidin Jalil said: "Fyne provides a material addition to our existing portfolio and extends our high return opportunities to drive production and cash-flow growth through an attractive and competitive tieback to Anasuria.
"The farm-in agreement allows us to enhance our long-term partnership with Hibiscus Petroleum, as well as working with our new joint venture partner – Rapid Oil."
Fyne plans
The "extensively appraised" Fyne has a chequered history, passing through the hands of various operators, including Premier Oil and Enegi Oil, since being discovered by Mobil in 1987.
Most recently it was acquired from previous owner Carrick Resources by Rapid Oil in 2021.
Rapid, which is led by former TechnipFMC subsea boss Hallvard Hasselknippe, said it would seek regulator approval to develop Fyne this year and that approval could open the door for additional prospects in neighbouring blocks, namely Crinan and Dandy, in further phases of development.
Meanwhile, Ping this week also pointed to "a number of opportunities" within the licence areas around the Anasuria cluster which it said it expects to generate "significant incremental value over the near term."
These include field re-development opportunities and plans for existing discoveries.
"Tie back development to existing or potential hub will continue to be a focus for Ping in the next two to five years," it added.
Meanwhile, it is also progressing its Avalon development using the newly refurbished Excalibur FPSO, while Hibiscus' Teal West development has also received sign off from the NSTA in recent months.
Teal West is expected to start drilling this year, with first oil slated for 2024.
Recommended for you

Deal: Ping Petroleum buys control of Orcadian's Pilot North Sea project