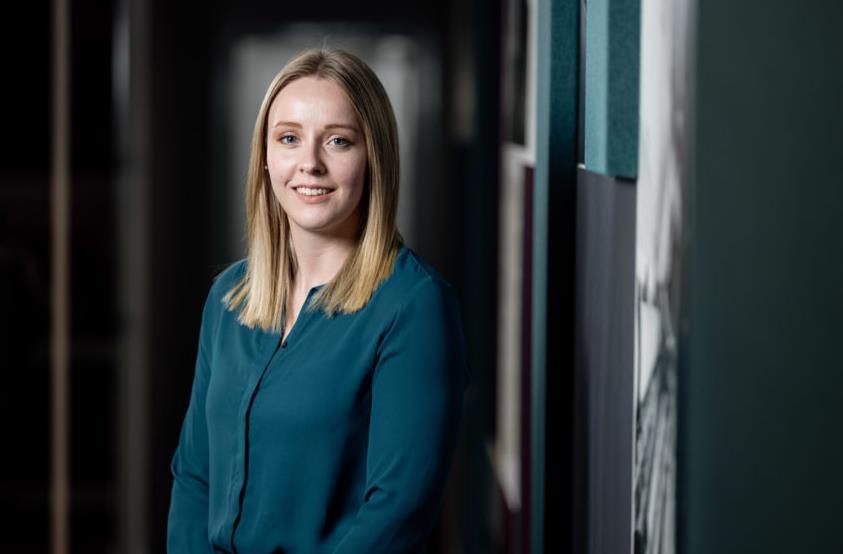 A project manager at a north-east firm shined brightest out of a trio of budding decommissioning experts to win a prestigious award today.
Lindsay Wylie, project manager at Ellon-based chemical engineering firm Aubin Group, triumphed in the Decom Awards' Rising Star category, which celebrated the next generation of talent in the sector.
A trained production chemist, Ms Wylie caught the judges' eyes with her involvement in the development of Xclude, Aubin's new reservoir barrier technology for well plugging and abandonment (P&A).
Xclude could deliver major savings to the industry. Well P&A makes up about half of total decommissioning costs, partly due to the need to hire rigs.
In partnership with Heriot-Watt University and OGTC, Aubin has carried out tests to prove Xclude can be used without a rig and without removing production tubing.
The other two finalists in the Rising Star category were South African Brian Willis, of Astrimar, and Malaysian Aaron Tung, who is on Australian firm Woodside Energy's graduate scheme, having undertaken a PhD in decommissioning through the Aberdeen-Curtin Alliance.
Ms Wylie, 27, paid tribute to Mr Willis and Mr Tung and said she was "over the moon" with the award.
She also thanked Aubin for her nomination, adding: "They deserves recognition for providing me with the opportunities to work on exciting new projects addressing decommissioning challenges, and for all the support they have given in my professional development, including my Master's degree in decommissioning at Aberdeen University."
Now in their fourth year, the Decom Awards rounded off DNS' inaugural Decom Week, a fully-virtual, five-day event bringing together industry professionals to discuss the issues affecting the sector.
A joint entry from Petrofac, Awilco and Halliburton prevailed in the Excellence in Collaboration category.
They impressed the judging panel with a full-well services package provided to Hess for its Rubie-Rennie decommissioning programme, which was completed on time and on budget.
BiSN, based in Warrington, Cheshire, was best-in-class in the technical innovation category.
The company developed Wel-lok, a well abandonment tool which uses thermite heat and bismuth alloy to provide a gas-tight seal.
The DNS member of the year gong went to Dutch heavy-lift vessel owner Heerema Marine Contractors.
It removed 85,277 metric tons of decommissioned structures in one year, the most to be removed within 12 months by any single contractor.
DNS chief executive Fraser Moonie said: "The calibre of finalists across each category has been outstanding this year, leading to some difficult decision making amongst the panel.
"Each and every winner has displayed phenomenal levels of commitment, to the undoubted benefit of the sector in the months and years to come."
DNS chairwoman Jinda Nelson said: "The Decom Awards were created to recognise some of the very best work within our sector, and this year we have seen some incredible examples to inspire and motivate.
"From Lindsay Wylie, our Rising Star, to the companies recognised for their collaborative skills, technical innovation and sheer hard work, we are incredibly proud of this year's winners and finalists."
Recommended for you

Decom North Sea brings awards show to Aberdeen