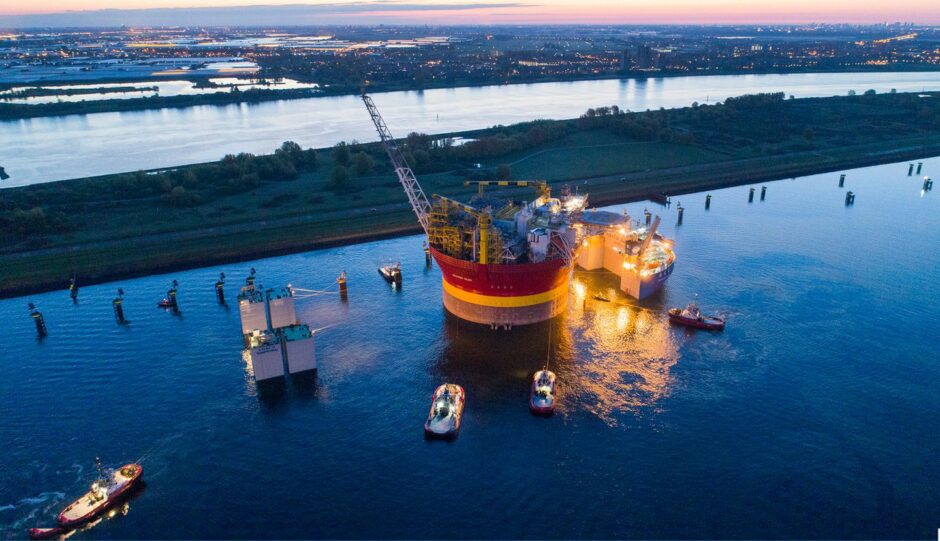 Dana Petroleum has submitted draft paperwork for the removal of the Western Isles FPSO, though the fate of the vessel is yet to be decided.
Dana filed a draft decommissioning programme with Offshore Petroleum Regulator for Environment and Decommissioning (OPRED) last month, in which it said work to prepare the floating asset for removal could start as early as Q4 this year.
Designed by Sevan SSP, the Western Isles floating production storage and offload vessel (FPSO) was constructed by COSCO Shipyard in China with production brought online in 2017.
Featuring a 70m hull and storage capacity for up to 400,000 barrels of oil, it produces from the Harris and Barra fields in the around 100 miles east of Shetland in the northern North Sea.
Korea National Oil Corporation-backed Dana has a 77% operated stake in the asset, while the remaining 23% is held by Neo Energy.
According to Dana's plans, the roughly 29,000-tonne FPSO will be disconnected from its mooring system and risers before being towed to port for cleaning and/or refurbishment. It would then be either reused or towed to a licensed facility for dismantling and recycling.
Given its design life of 20 years on station – of which only seven have been used so far – potential re-use would appear likely, especially on the back of record demand for newbuild floating systems in 2022.
"Should no reuse option be identified OPRED will be advised on the fate of the vessel," Dana stated.
Alongside sailaway of the FPSO itself, the decom programme covers mooring lines, nine flexible risers and two dynamic umbilicals across the two fields.
The remaining activities – including well decommissioning, removal of subsea infrastructure and midwater arches (MWAs) – are subject to separate plans.
Dana said well integrity testing would be conducted prior to disconnection of the FPSO, with interim monitoring conducted through ROV inspections before well plugging and abandonment (P&A) begins.
Work to prepare the vessel could begin as soon as Q4 2023, though it's understood this is unlikely. In its filings, Dana notes the schedule is "based on earliest anticipated CoP, subject to further discussions."
A spokesman for Dana added: "The submission of a draft decommissioning programme for Western Isles ensures that we are fully compliant with our statutory obligations while also retaining significant flexibility in our operational strategy."
The operator also said it was working on a contracting strategy for the work, and would publish details of project and tender opportunities alongside direct invitations. Dana is already in discussions with the North Sea Transition Authority (NSTA) regarding any supply chain action plan (SCAP) requirements linked to the work, it said.
"It may be appropriate to use existing framework agreements to enable FPSO sailaway. However, this will be reviewed in the context of the wider Western Isles decommissioning project to achieve synergies with the subsea activities," filings note.
"Collaborations with other operators will also be explored in order to reduce vessel mobilisation costs."
Safety probe
The filings come less than a month after it was confirmed an investigation had been launched by the UK's safety watchdog following a fire onboard the vessel last year.
According to reports, a blaze in the low voltage switch room in October caused the facility to lose power. Though nobody was injured, production from the vessel was paused while the operator carried out an investigation and made necessary repairs.
The Health and Safety Executive (HSE) has now confirmed it is also examining the Western Isles blaze, which Energy Voice understands caused significant damage to the immediate area, though Dana confirmed no-one had been injured.